How to configure and style Elementor Post Duplicator Extension
Elementor extensions add more power to your websites. Exclusive Addons for Elementor comes with a bunch of handy extensions that add additional functionalities.
Post Duplicator extension is a handy tool that lets you make a copy of any post or page on your WordPress site. With a single click, you can duplicate an entire page or post.
STEP 1:
Go to the Post section or Page section on your WordPress dashboard. You will see the Ex Duplicator option when you hover on any post or page.
Post section.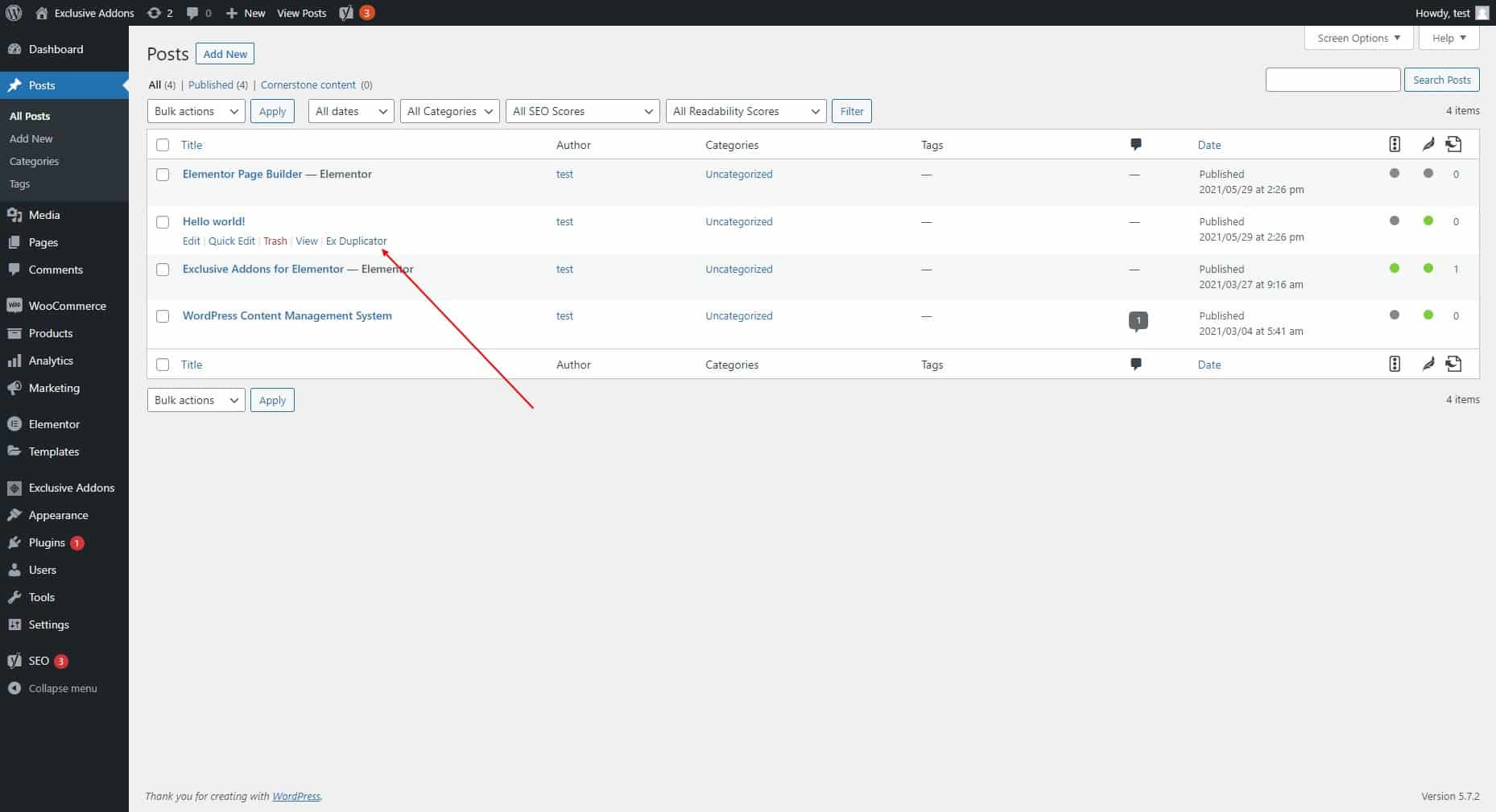 Page section.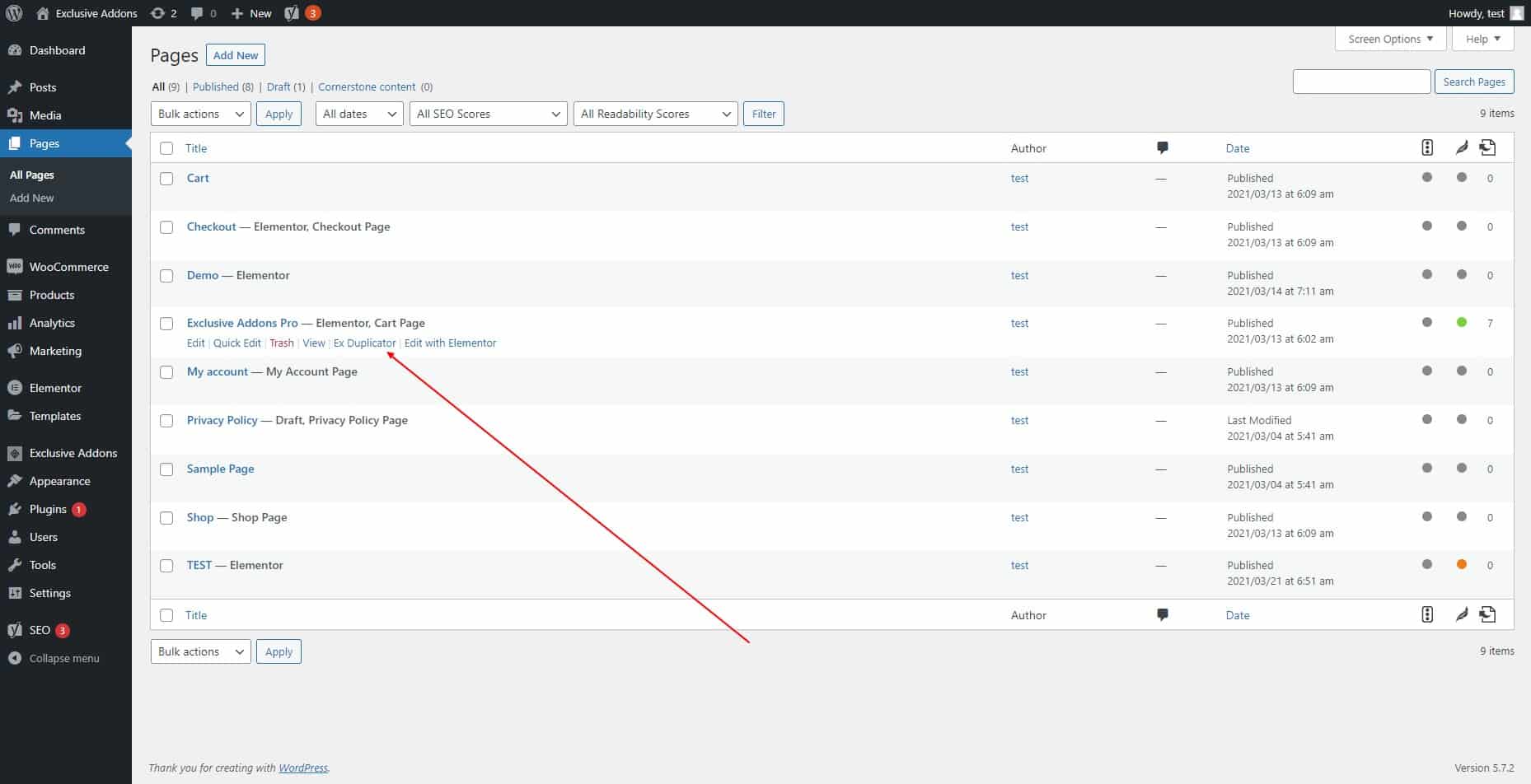 STEP 2:
To make a copy of a post or page, just click on the Ex Duplicator option of the post or page. Once you click the option a duplicate page or post will be created immediately. That post or page will be created as a draft. You can publish it then if you want.