How to configure and style Elementor Template Widget.
The Template Library widget lets you import any saved templates directly into the Elementor design. It is the easiest way to include templates in your design. Read this documentation to learn how to use the Exclusive Addons Template Library widget for Elementor.
Step-1:
Create a design on the Elementor and save it as a template.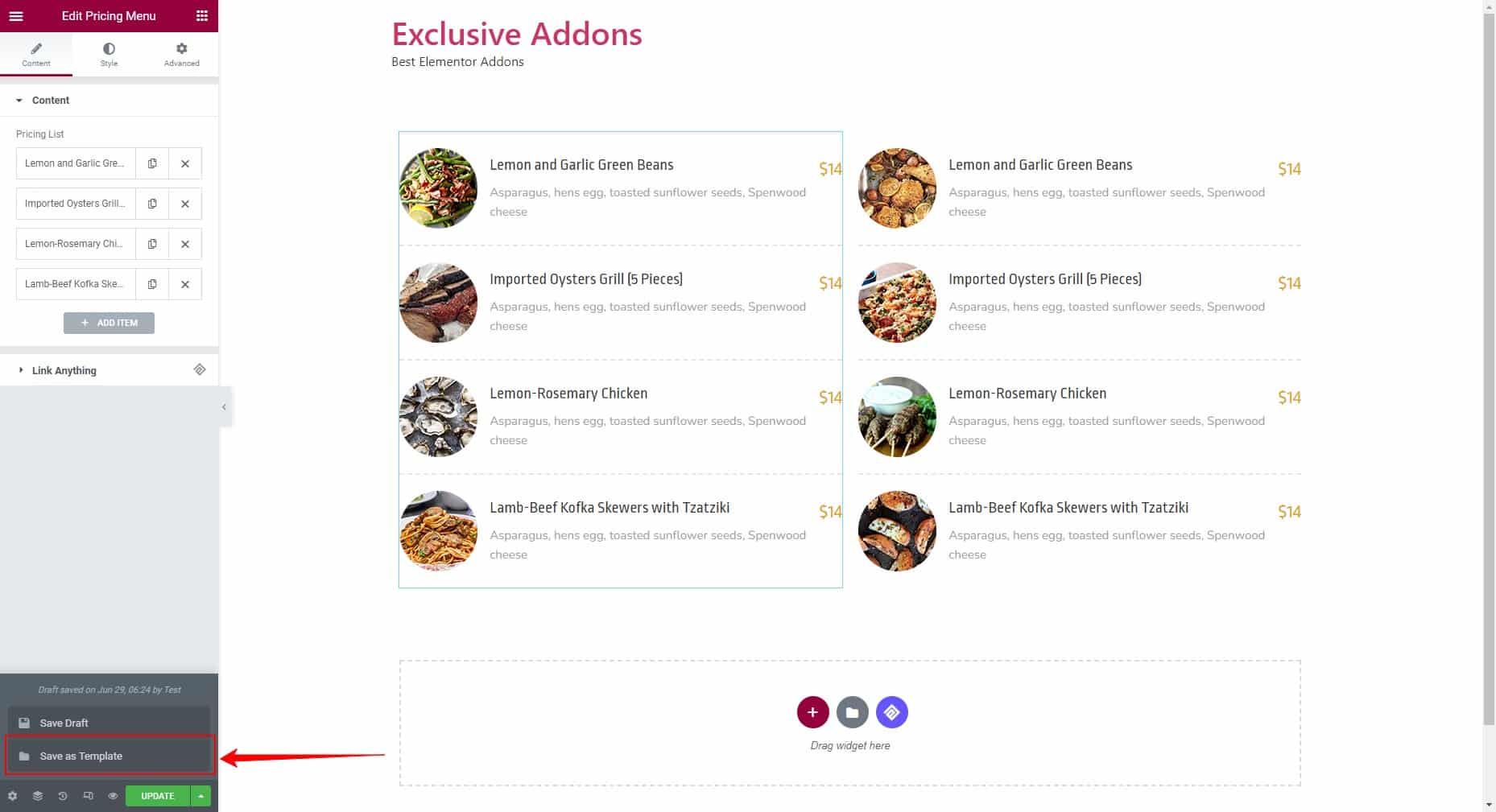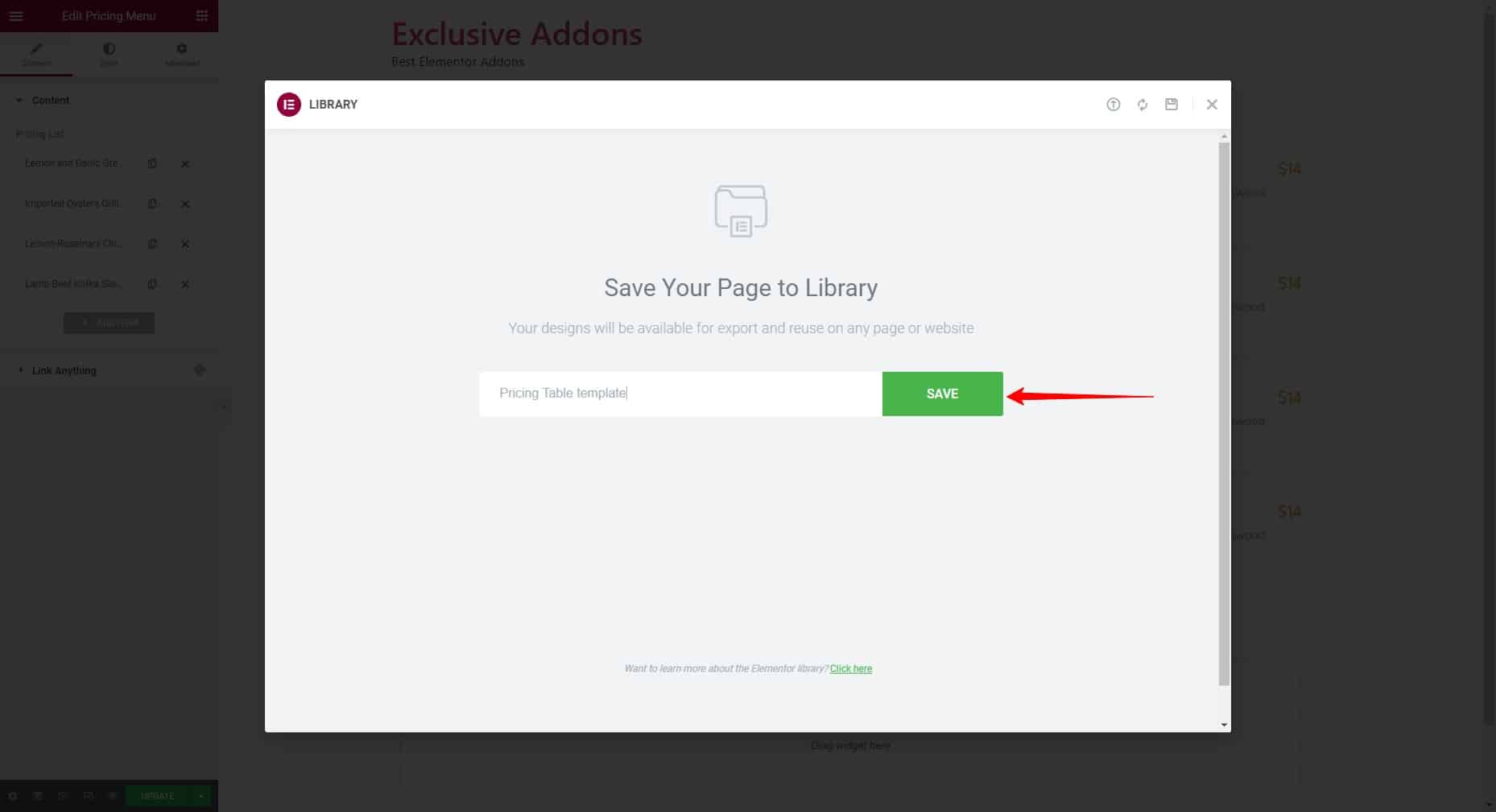 Step-2:
Now open a new page/post with the Elementor editor and drag & drop the Template widget into your design.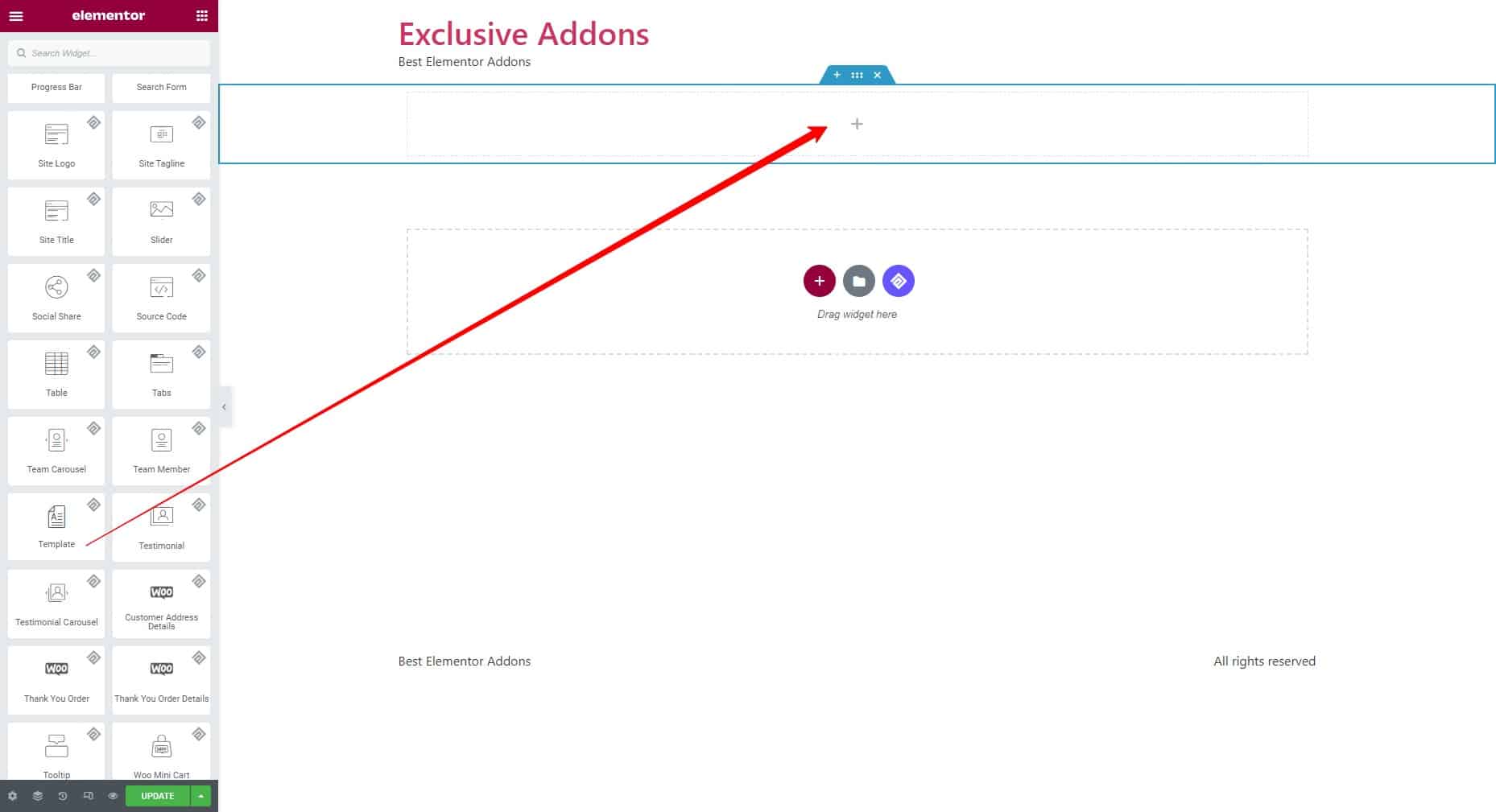 Step-3:
Under the content tab, Select Template from the drop-down list.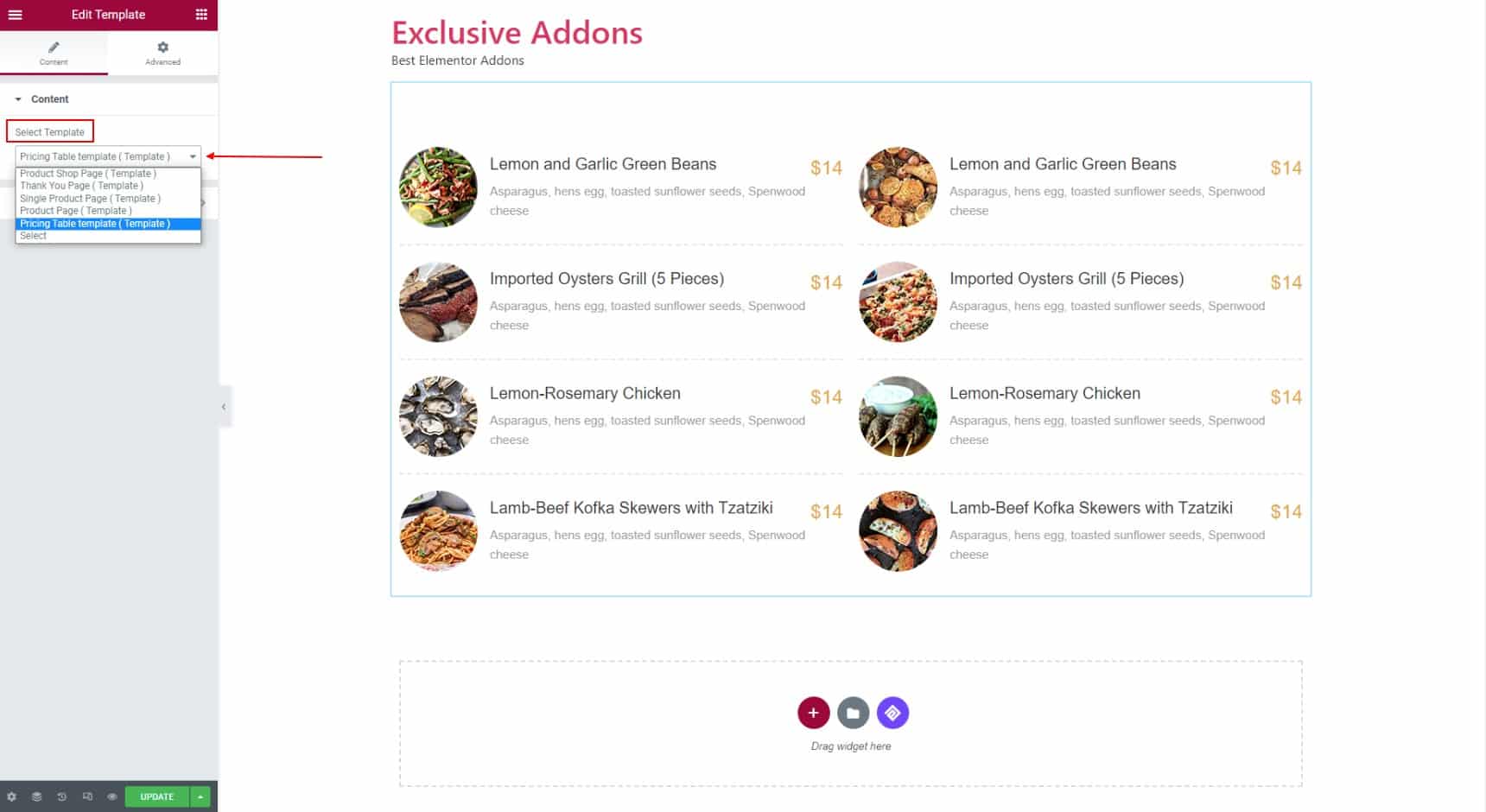 Step-4:
Finally, click on the Update button to import templates for your design.