How to stack AppSumo code
Once you buy AppSumo code for Exclusive Addons and register yourself by redeeming the first code, you can stack rest of your codes to upgrade the license.
Here is the entire process of stacking your AppSumo code. The following steps will help you upgrade your license easily.
STEP 1:
First, log in to your account on Exclusive Addons. You will see a list of your purchased items.
If you already redeemed your AppSumo code, there will be a clickable option named View Upgrade. Click on that to proceed further.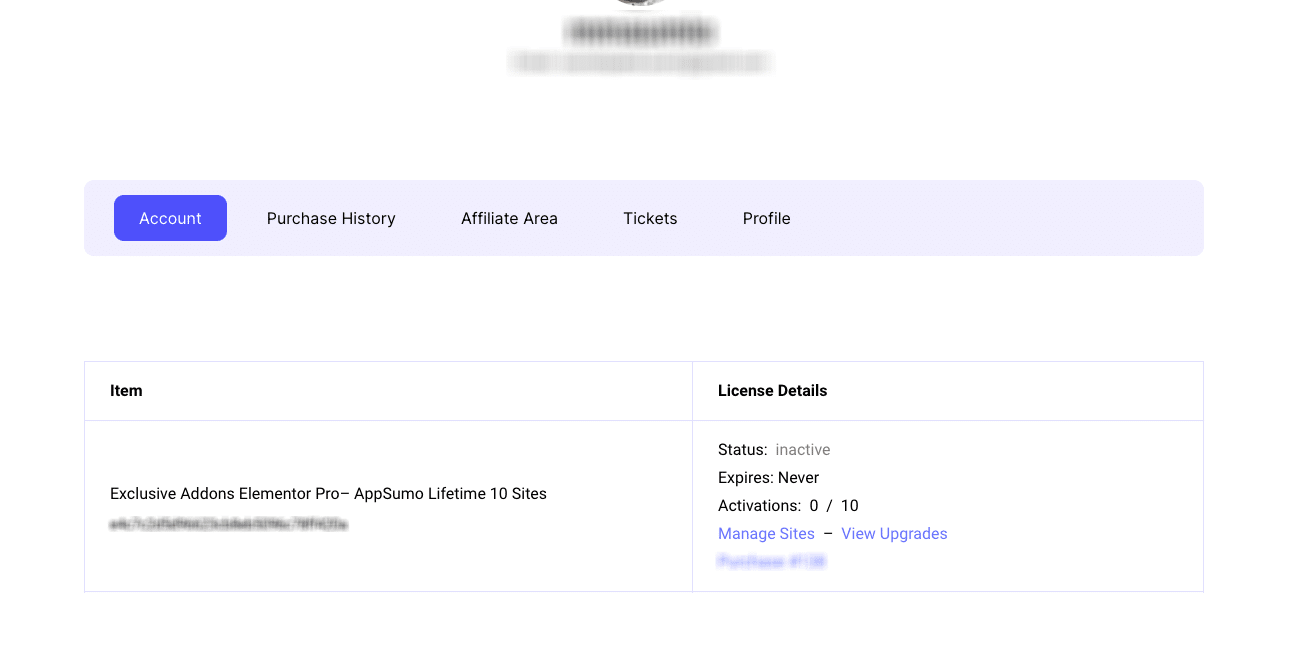 STEP 2:
Now, you will be headed to Purchase History page. You will see individual Upgrade License option to the available deals for you. Choose one, click on it and go to next step.
(Note: For example, if you currently have 10 sites license, you can upgrade to the '100 site deal' or to the 'unlimited site' deal. And if you are already on the 100 sites deal you will get a lifetime unlimited site deal on upgrade.)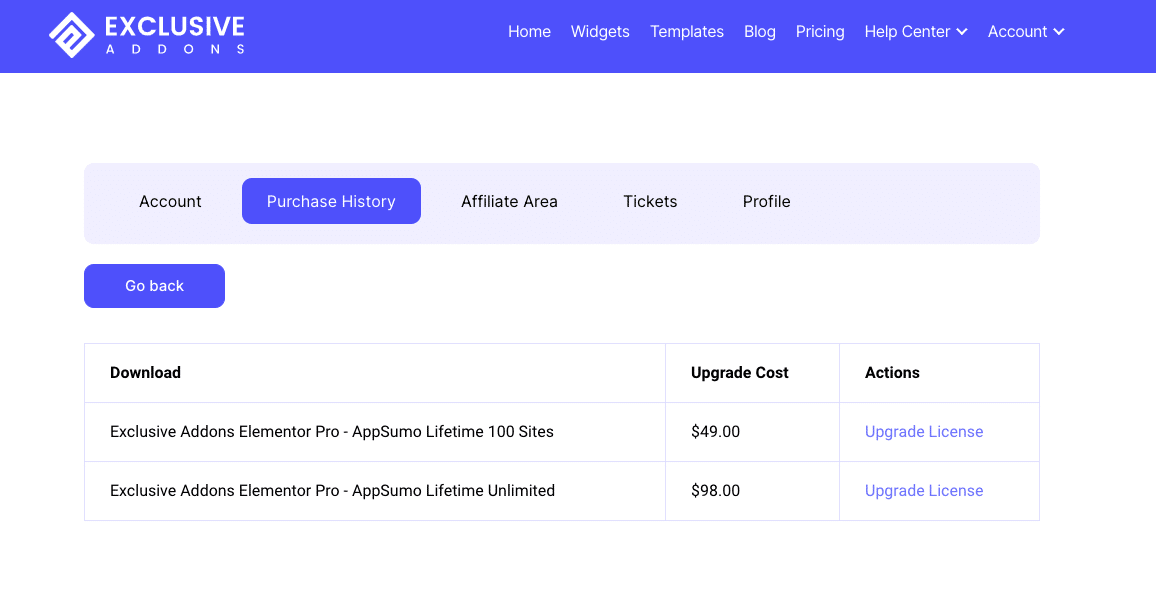 STEP 3:
Soon after, you will find yourself on the Checkout page. Enter the 2nd AppSumo code to the respective field and click on the APPLY button.
Finally 'agree to the terms & conditions' and hit the Purchase button.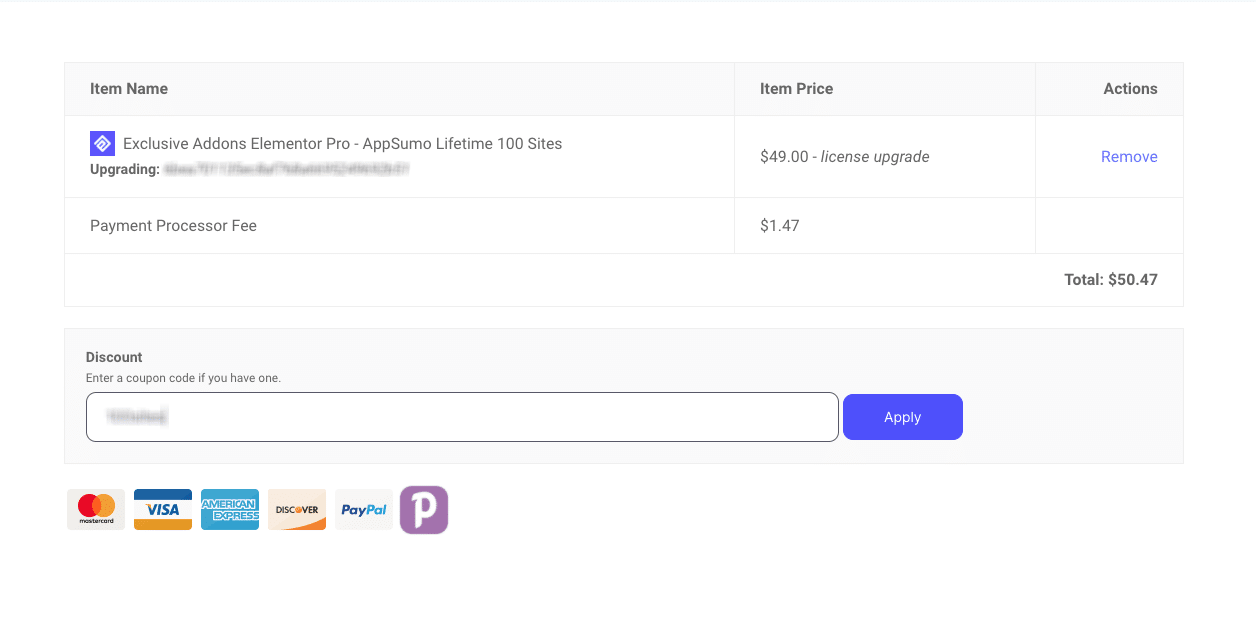 STEP 4:
That's all. The procedure is done, and you have upgraded your Exclusive Addons license.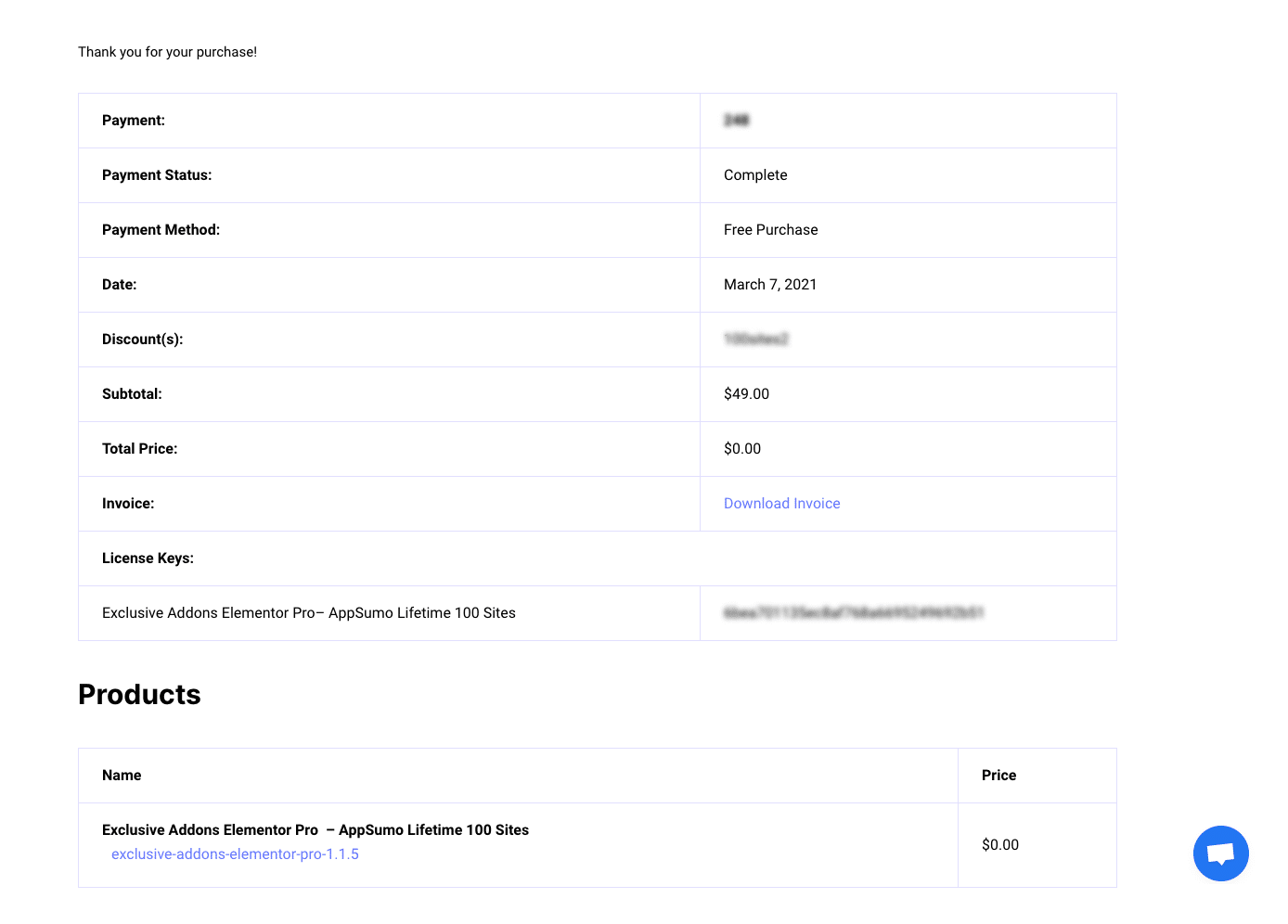 To stack another code, you simply need to follow the procedures again.
Feel free to reach to us in case you face any issues. Our support team will help you at its best.
Note: Due to caching, it might take some time to update the right 'Package Name'. We request you wait a bit and clear your browser cache then reload it.