How To Install Exclusive Elementor Addons Pro
The installation process of Exclusive Addons Elementor Pro is quite easy, just follow the STEP BY STEP process to install the plugin on your own.
Requirements
First things first. To install Exclusive Addons Elementor Pro there are two simple prerequisites.
Elementor Page Builder
Exclusive Addons Free Version
Here is how to install the Exclusive Addons Free Version. Check this out if you want.
Step-1: Check your email for License Key & Plugin
Once you complete the purchase procedure, you will receive a Purchase Receipt email. The email includes Plugin as a downloadable zip file and the License Key.
Download the zip file by clicking on exclusive-addons-elementor-pro-1.x.x and keep the license key for Exclusive Addons Elementor Pro (the second one). Now proceed to the next step.
[Note: Check the spam folder if you cannot find the email in the inbox.]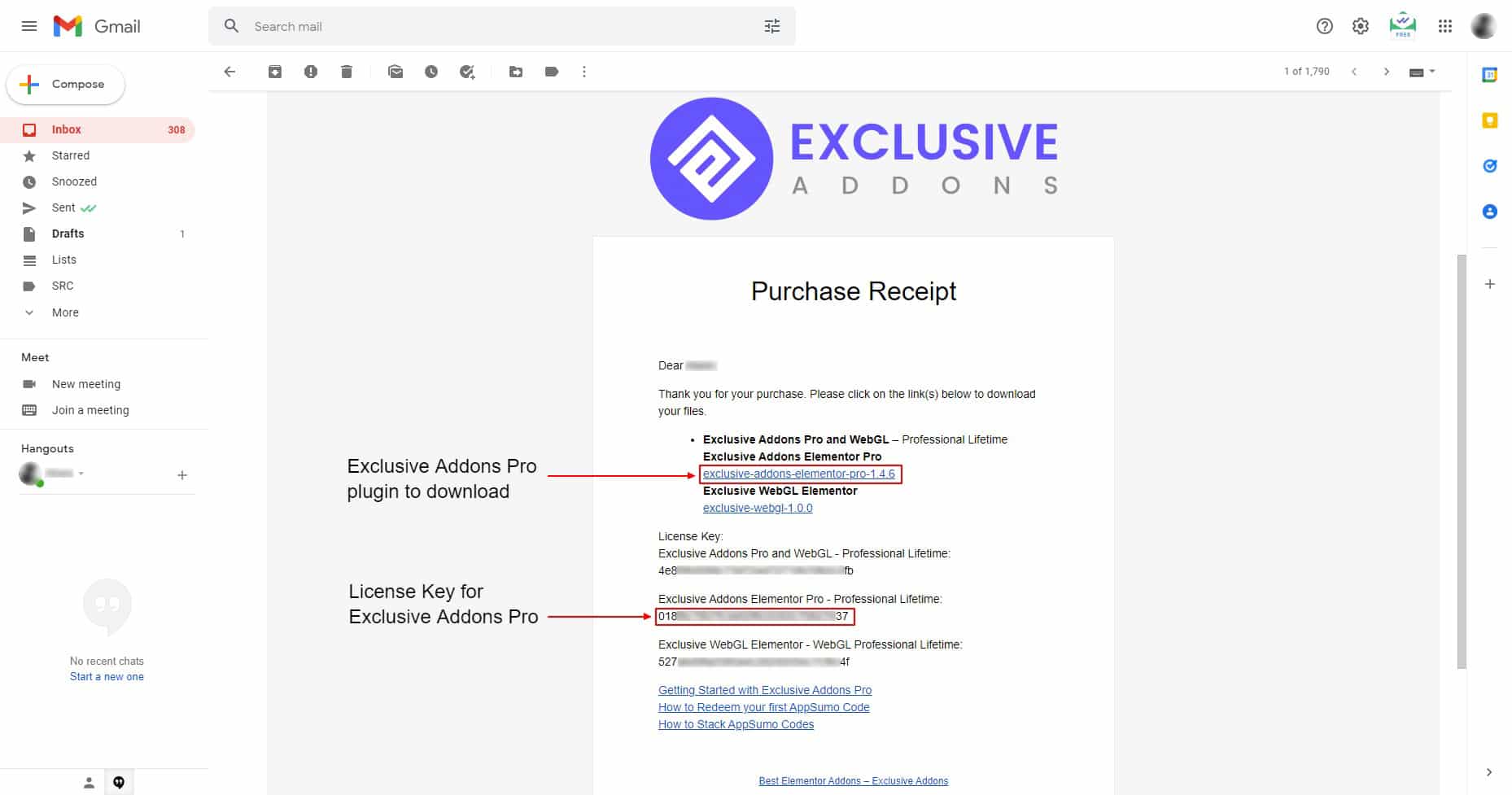 Alternative way to download the plugin
You can also download the Plugin from your account profile on Exclusive Addons.
Login to your account on Exclusive Addons.
On the account page, switch to Purchase History tab.
Click to View Details and Downloads against your purchased item. It will take you to the purchase confirmation page.
On the Purchase Confirmation page, scroll down to the Product section. You will have the downloadable Plugin zip file.
Download the zip file (exclusive-addons-elementor-pro-1.x.x).
You will find the license key for Exclusive Addons Elementor Pro on this page also.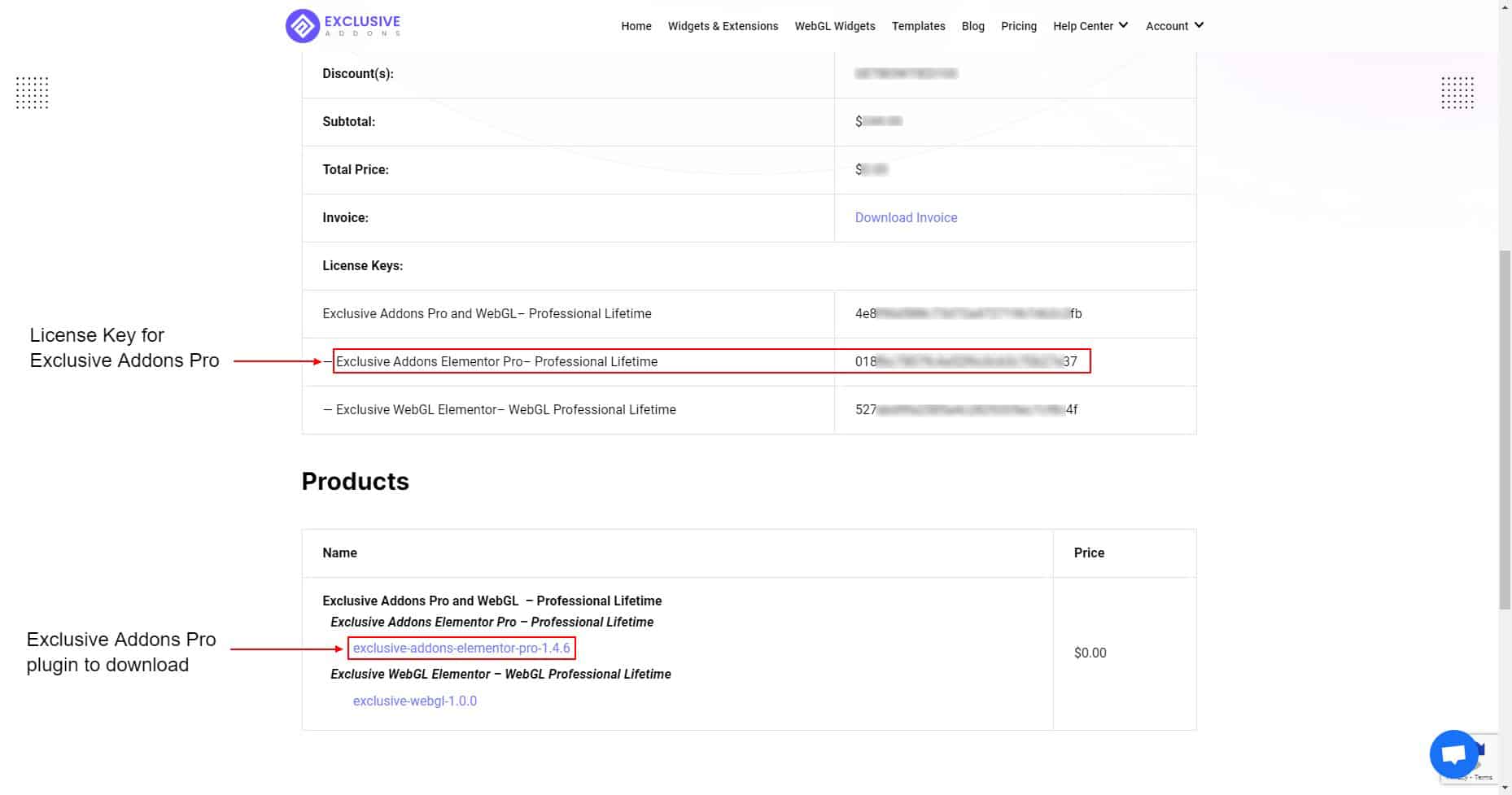 Step-2: Install the Exclusive Addons Pro
To install Exclusive Addons Pro, go to your Plugins > Add New from your WordPress dashboard.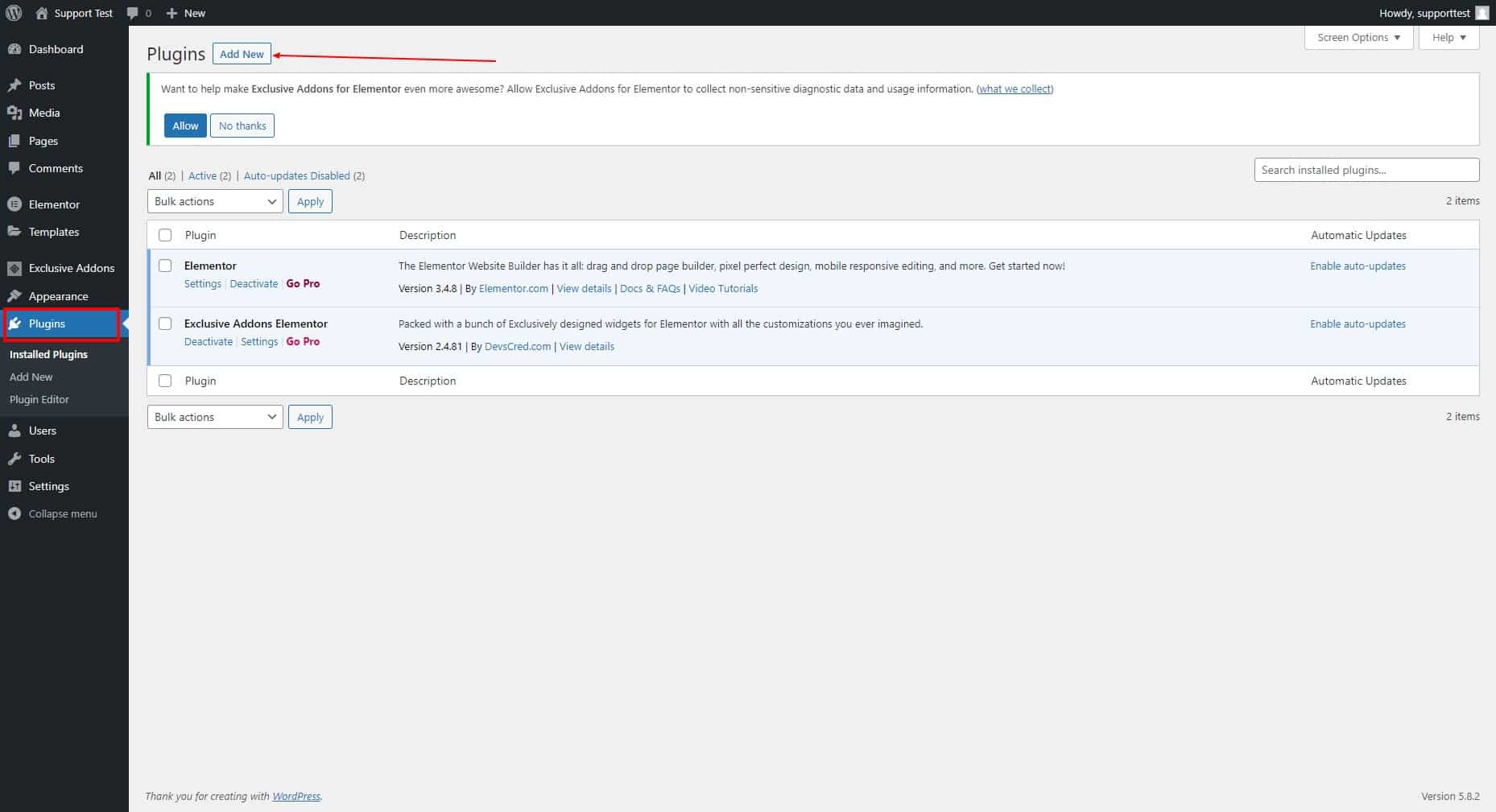 Then click to Upload Plugin button, upload the "exclusive-addons-pro.zip" file, and click to Install Now.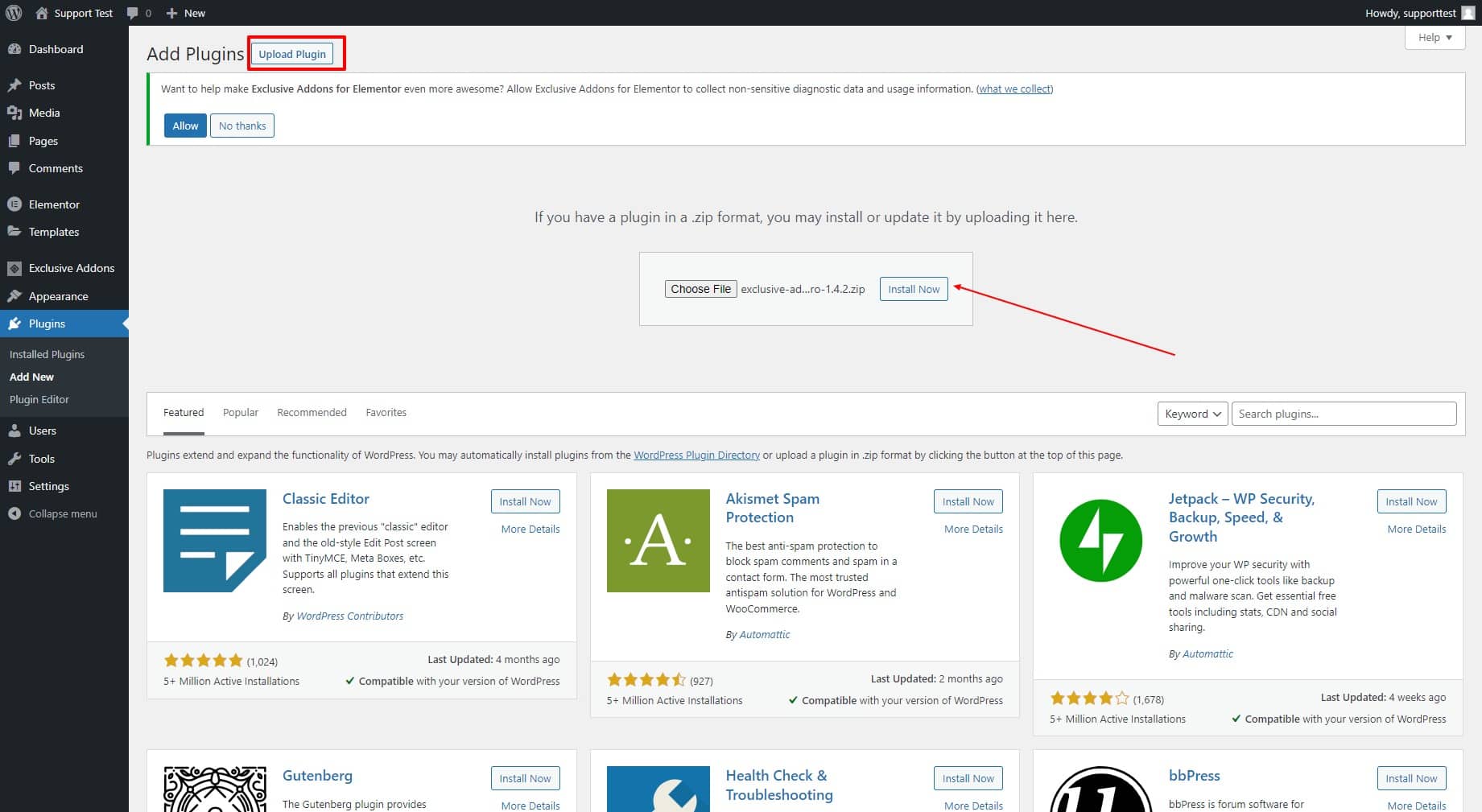 After that, when you see "Plugin installed successfully" message, hit the Activate Plugin button.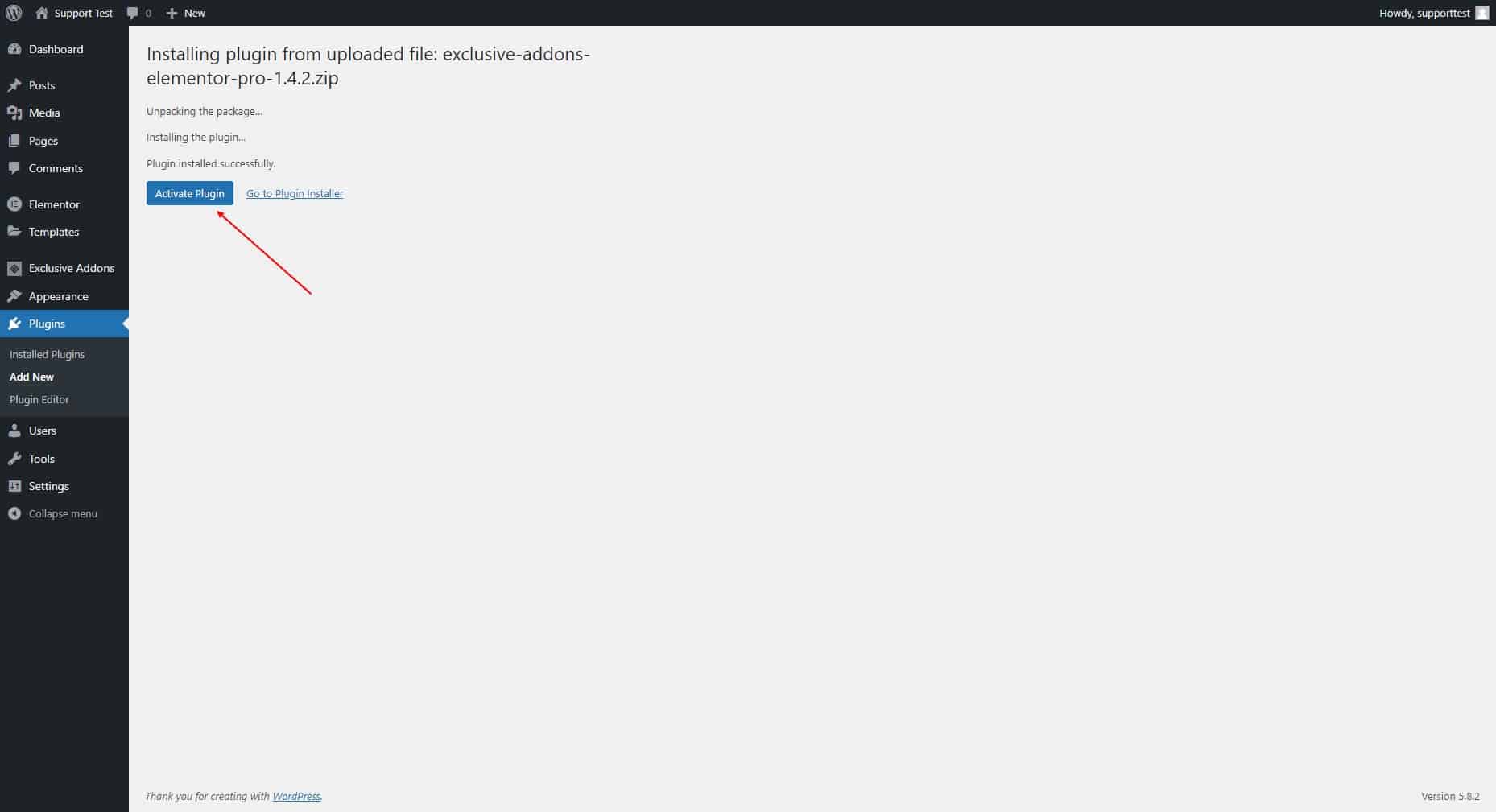 Step-3: Place the License Key
Now go to WordPress Dashboard > Exclusive Addons. There you will see a field to place your License Key.
Copy the license key (for Exclusive Addons Elementor Pro) from the Purchase Receipt email you have got previously.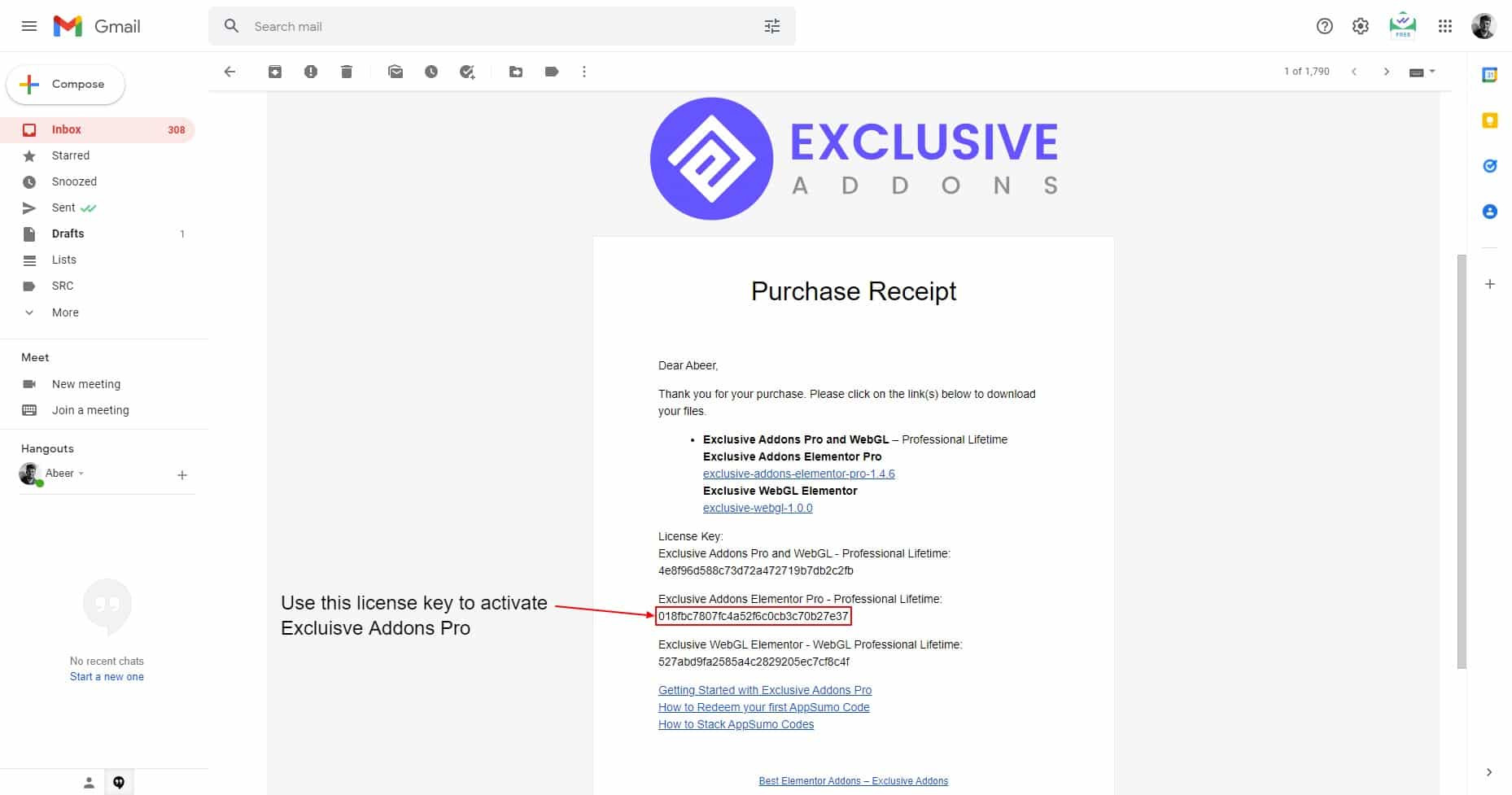 Place the license key in the respective field. Finally, click the red Activate button and make it green.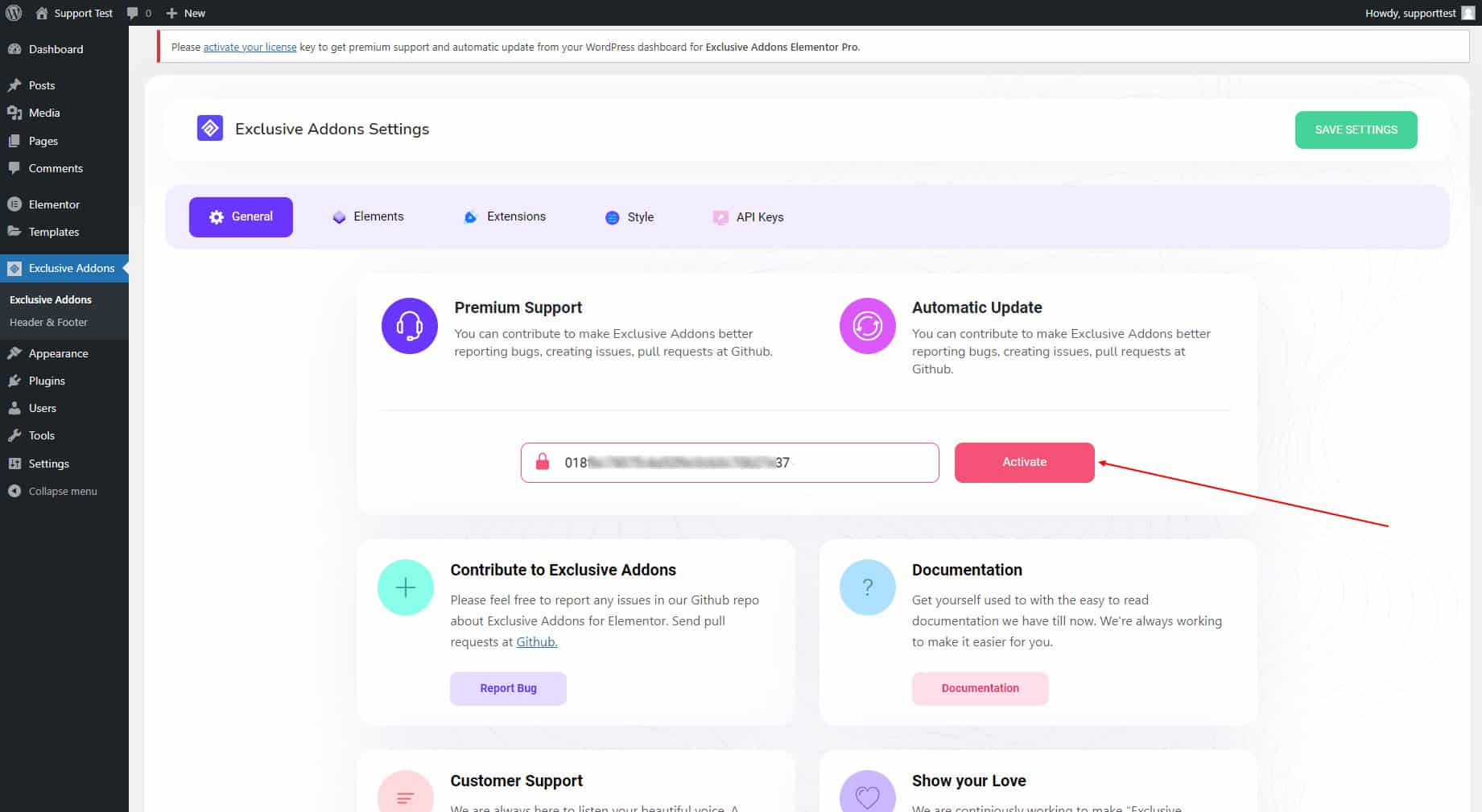 Once activated, you will get access to all the Exclusive Addons premium support, updates, and elements.
A few more bites
Along with the purchase you'll be emailed a username and password. Login with the credentials and download your invoice, check purchase history, and everything else.
That's all. From now on, Enjoy building websites with Exclusive Addons, and feel the difference.