How to Purchase Exclusive Addons Elementor Pro
Go to Exclusive Addons website first. Click on 'Get Pro Version' button and find yourself on pricing page.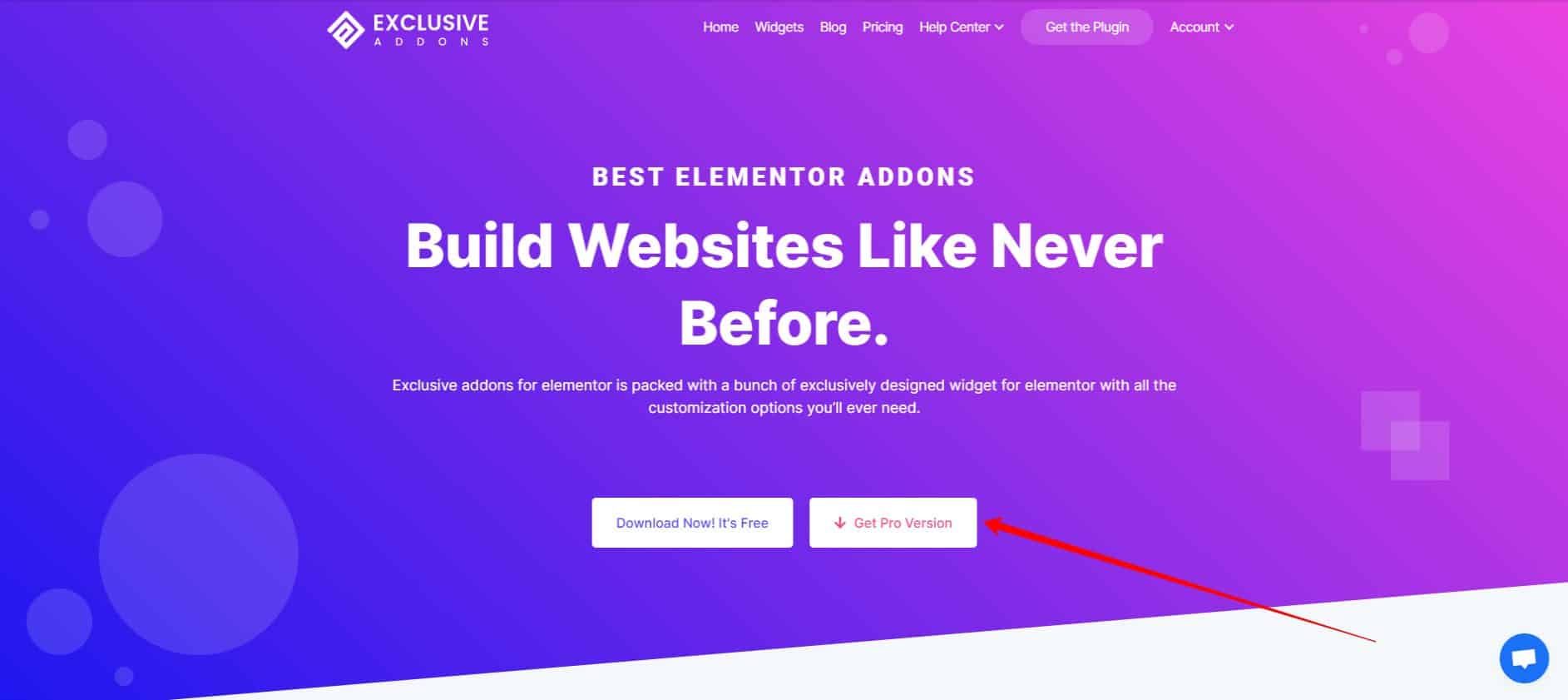 On the page, make your choice of Purchase Plan and hit 'Buy Now' button of the plan you've chosen. That'll carry you to the 'Checkout' page.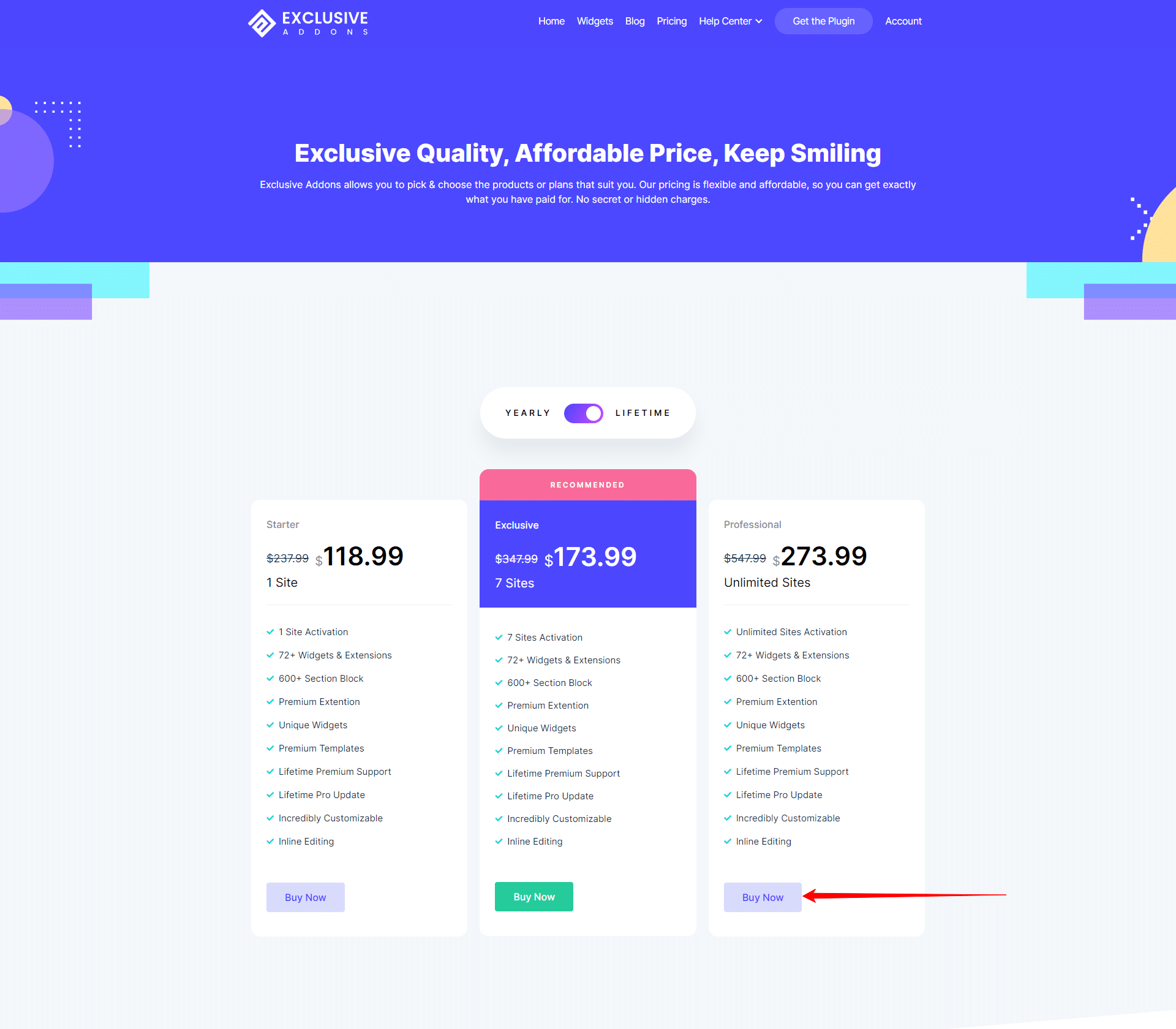 Here on 'Checkout' page, enter your login credentials (Username & Password) if you're already registered. If not, you need to register with an email address and personal name. Thereafter, by agreeing to Terms & Conditions, you'll complete the registration. Please check pricing details carefully before moving forward.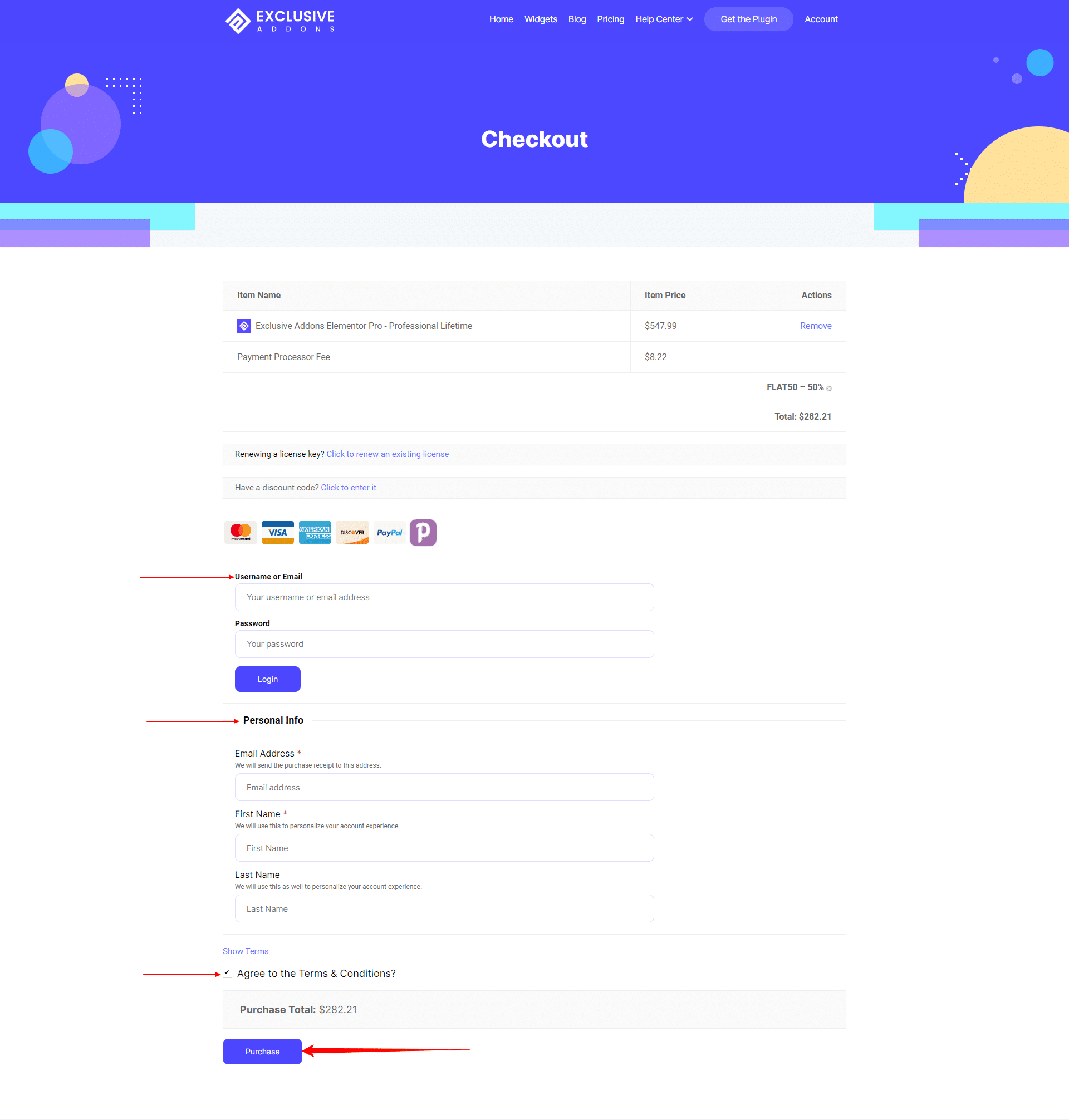 Now that you're registered to Exclusive Addons, 'Purchase Confirmation' is the next step. Put your purchase information on the place.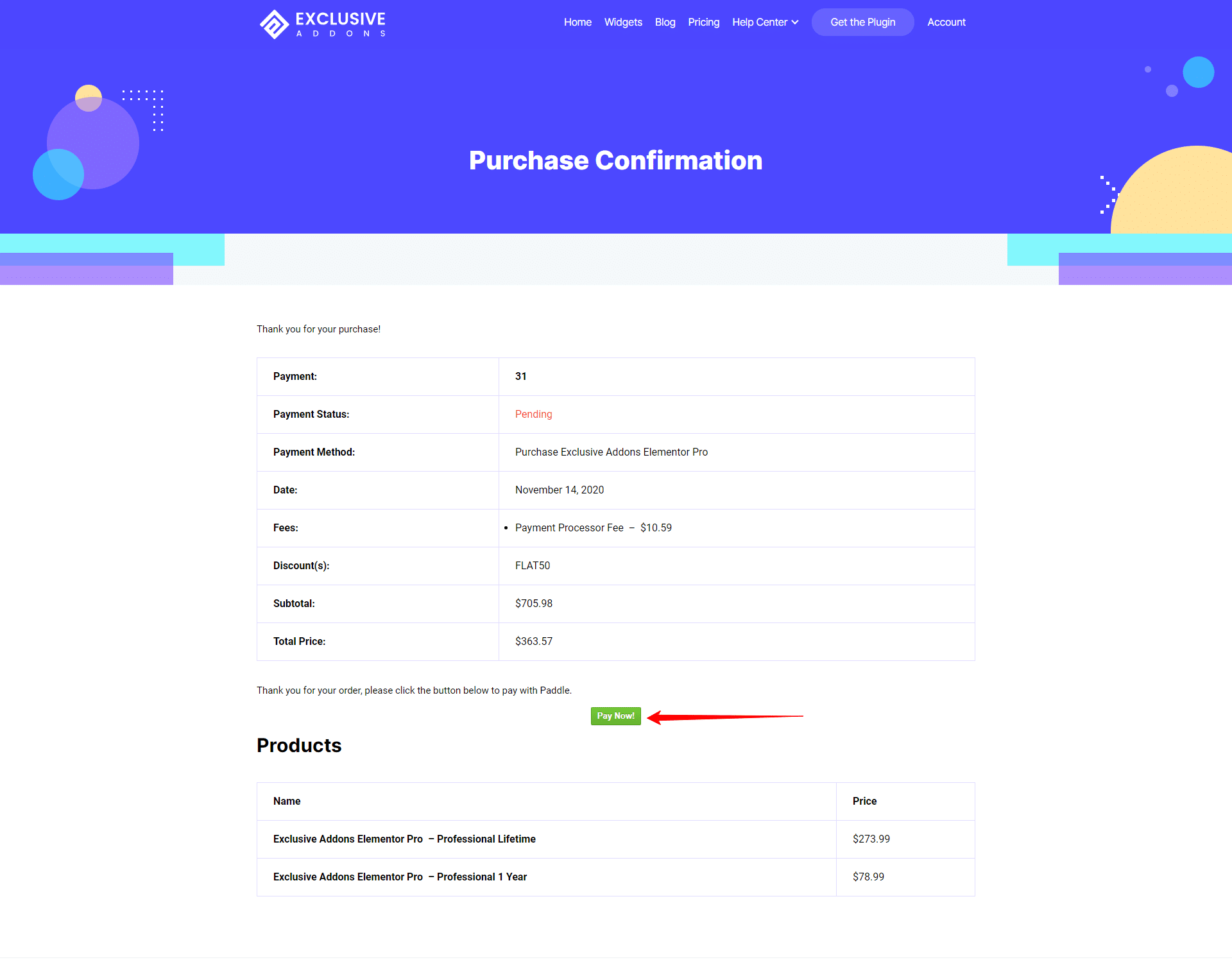 Select your Country and Postal code to identify location.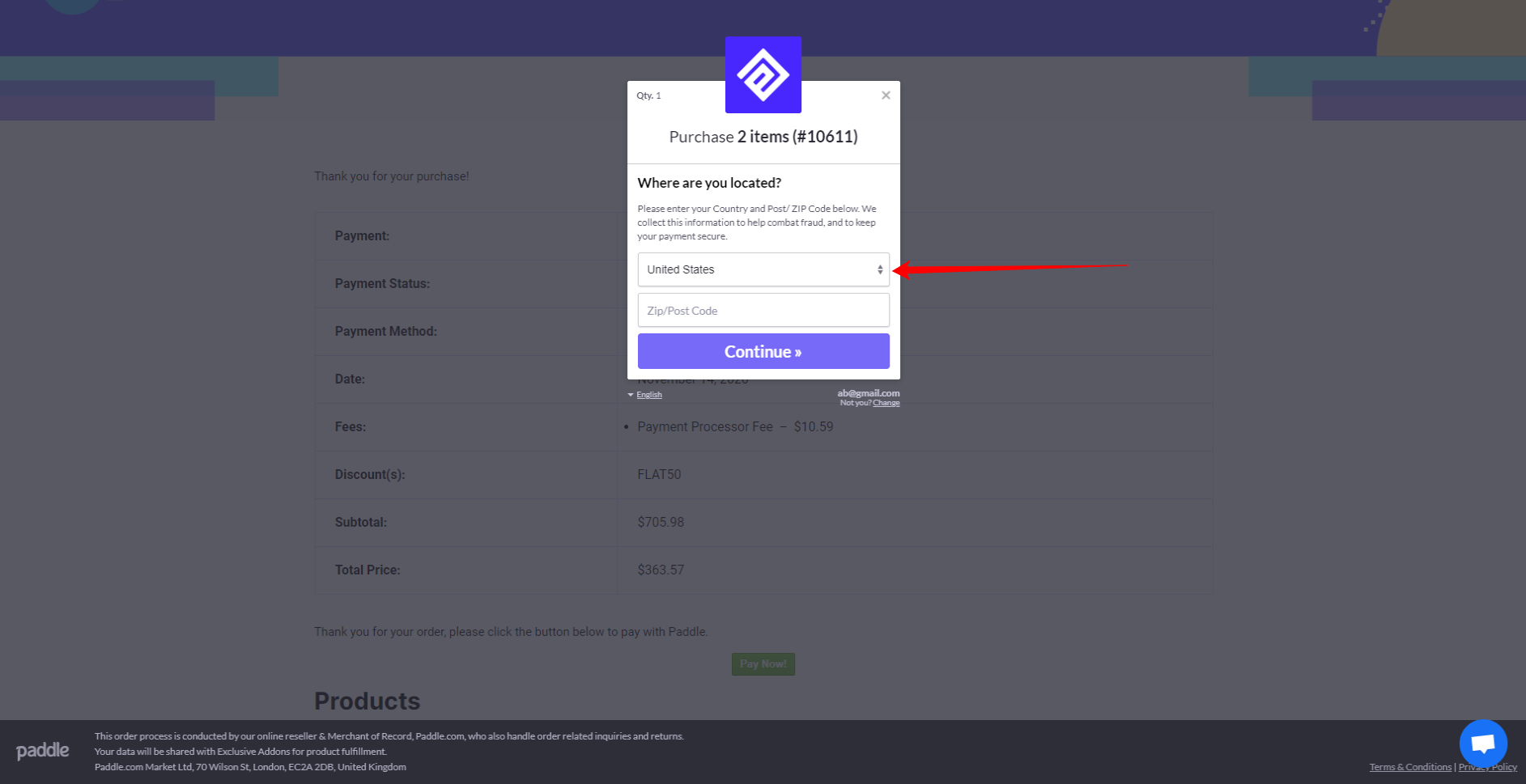 Choose payment method.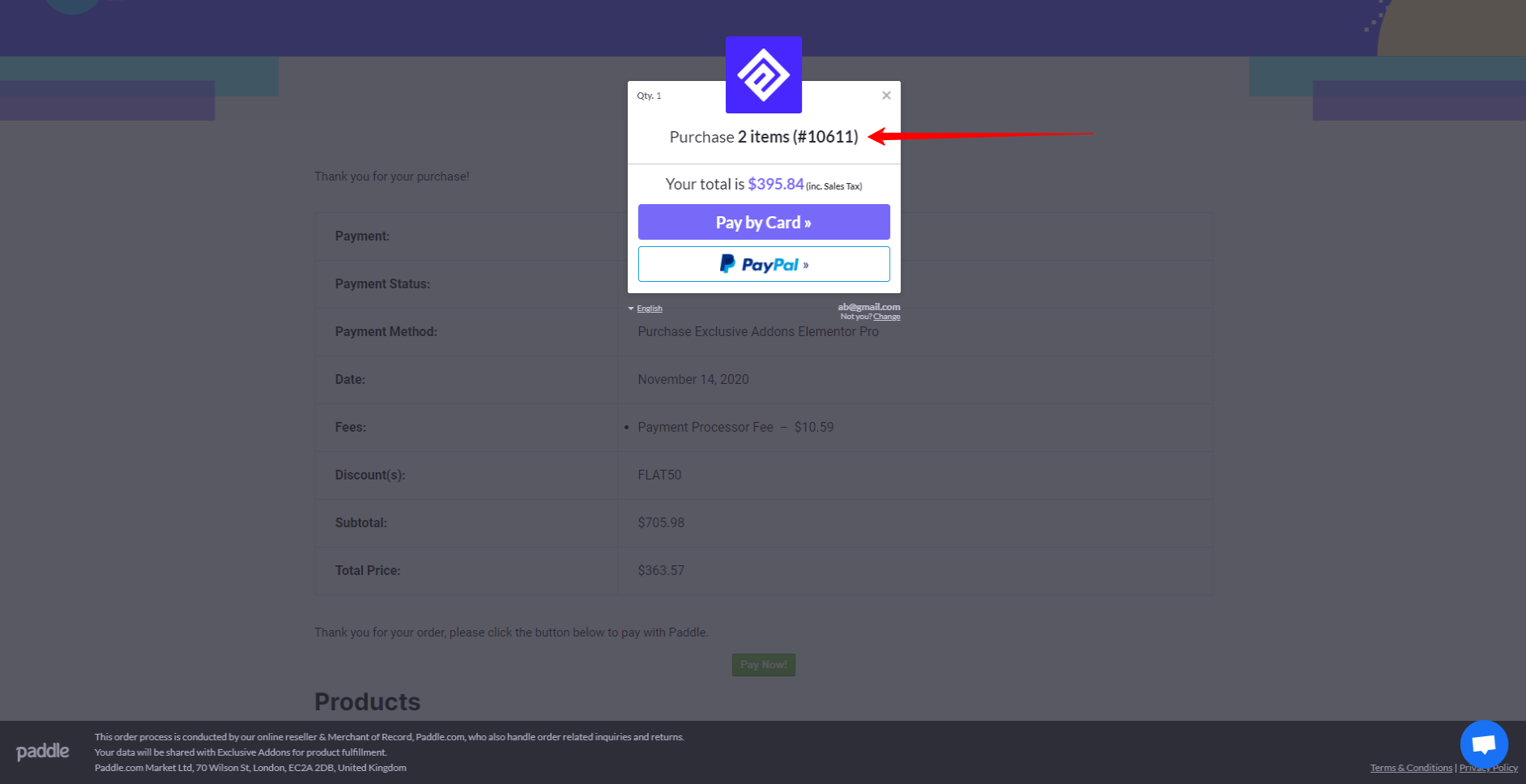 Lastly, provide payment details and finalize payment procedure.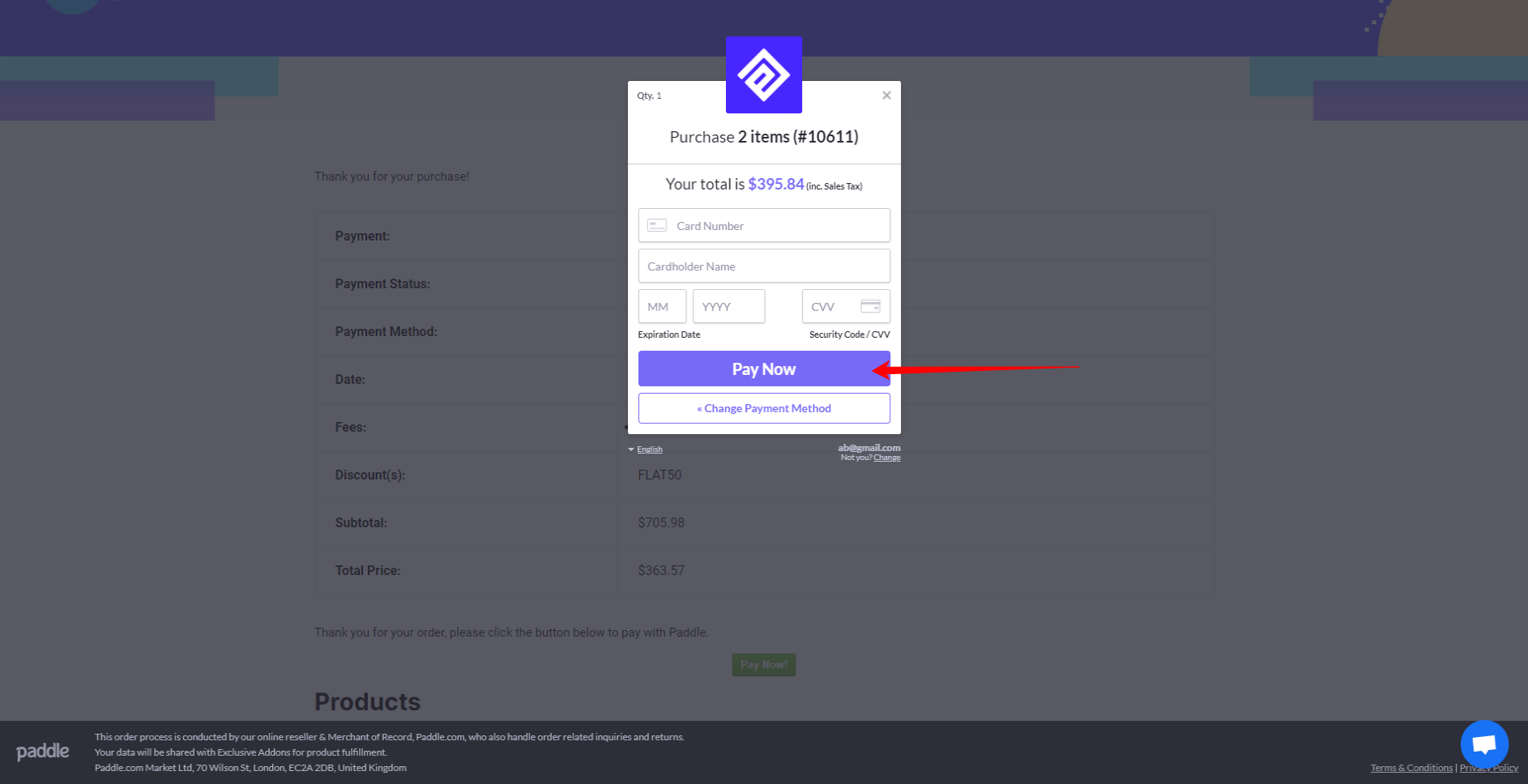 That's all from your end. After we receive your payment successfully, we'll send two emails. The first one will be confirming the purchase. License Key and Plugin also attached to it.
In the second email, we'll provide your account information including an auto-generated User ID and Password.
You've now purchased Exclusive Addons Elementor Pro! Check out Installation Process of the plugin while you are getting started.