How do I redeem my AppSumo Code
Follow the complete procedure to apply AppSumo redemption code and get Exclusive Addons with an exciting deal.
STEP 1:
Complete the purchase procedure on AppSumo and get your Redemption Code.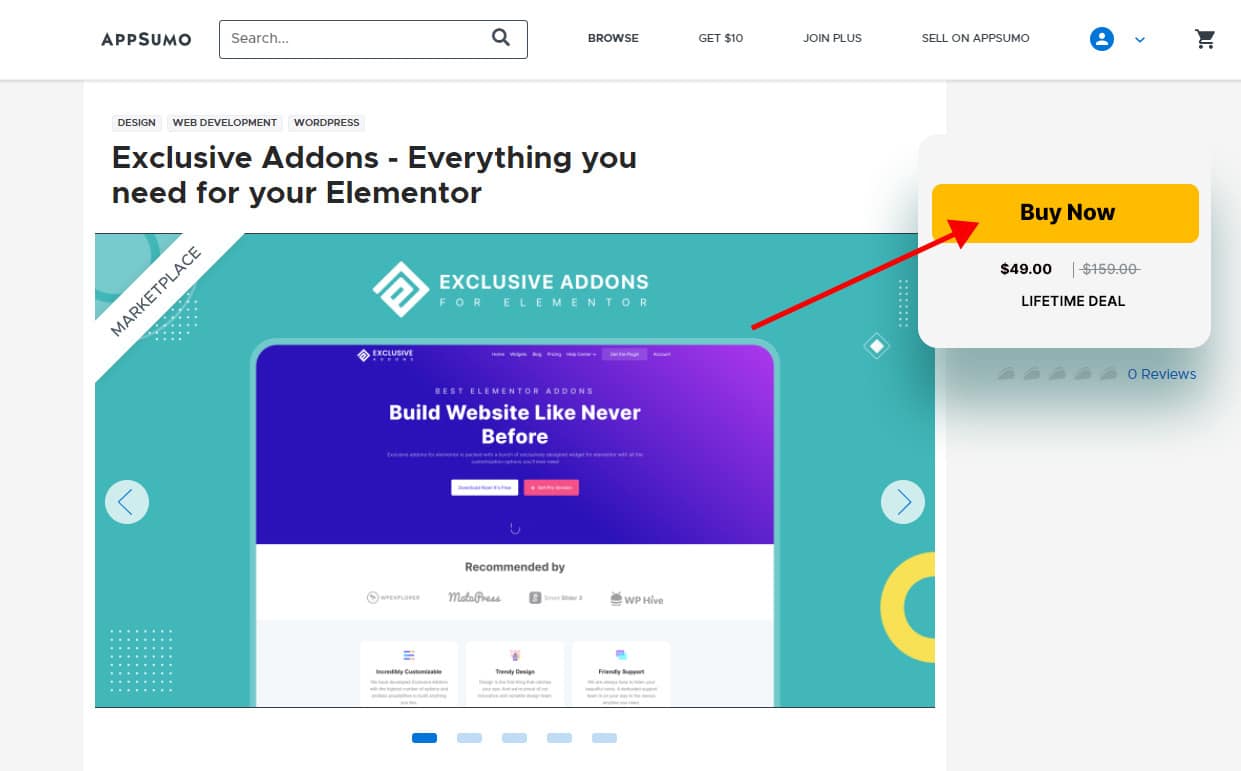 STEP 2:
With the code, you will also get a Redemption URL. Going to the URL, you will find yourself on the redemption page on Exclusive Addons website.
STEP 3:
If you are not registered on our website, you will get to register yourself with the First Name, Last Name, Email Id, Password, and obviously AppSumo Redemption Code.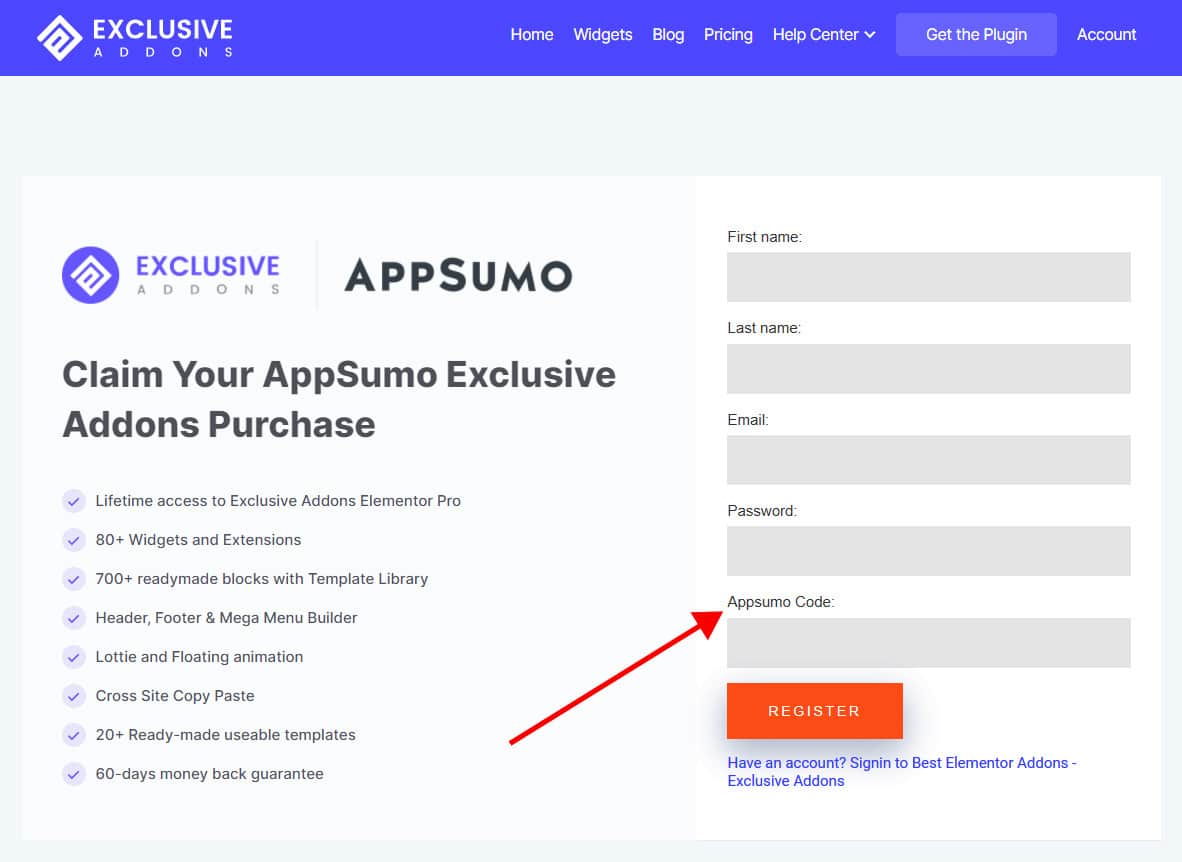 Once the code is redeemed, you'll be automatically logged into your Account area and get access to all the downloadable files, invoices, and services that we provide.
In case you are already registered, just have to log in with username, password, and redemption code.
STEP 4:
As soon as you enter the code, you have done your part. If you follow the procedure properly with the valid code, you will receive an email that will provide License Key and Plugin.
Finally download, the plugin, enter the license key. And that's all. You will have your copy of Exclusive Addons. Now build websites like never before.