WooCommerce is a popular eCommerce plugin for WordPress. It allows you to create a store on your website and sell products and services online. The plugin integrates with a wide range of features for an eCommerce site. Meanwhile, some third-party plugins come with additional features that add more functionalities to WooCommerce.
Regardless of your business size, you can benefit from using WooCommerce plugins. These plugins will help you to run your store more efficiently and make the shopping experience better for your customers.
However, there are many
WooCommerce plugins
available, and it can be hard to know which ones to choose. To get the best outcome from your online store, you need to make sure that you are using the best WooCommerce plugins.
Therefore, in this article, we will explore some of the best WooCommerce plugins available and what they can do for your business.
WooCommerce is a plugin that turns a WordPress website into a full-fledged eCommerce store. It is a free and open-source plugin that plugs into WordPress to provide all the features you need to run an online store. It is designed for small to large-sized online stores. It is popular with small businesses and entrepreneurs because it is easy to use and it is customizable. It also integrates with a wide range of payment processors, shipping providers, and other eCommerce tools. WooCommerce is currently used by millions of people around the world and is one of the most popular eCommerce plugins available on WordPress.org.
List of best WooCommerce plugins
Here is the list of the best WooCommerce plugins. The following list showcases some of the best WooCommerce plugins available on the market. Each of these plugins offers a unique and valuable feature set that can improve your eCommerce store.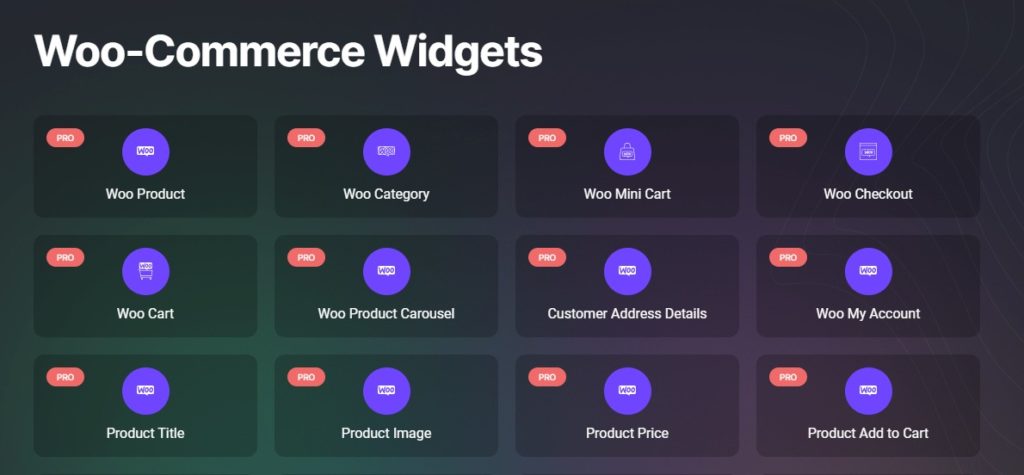 One of the best Elementor addons is a WooCommerce ready plugin. You can build fully functional eCommerce sites with Exclusive Addons. Their Exclusive WooBuilder comes with 15+ widgets for shop page, single product page, and after purchase page. It includes basic to advanced widgets like Product Title, Product Image, Product Rating, Breadcrumb, QR Code, Upsell, and more.
Besides, Exclusive Addons has a bunch of individual WooCommerce widgets too. You can use widgets like Woo Category, Woo Cart, Woo Cart Woo Mini Cart, Woo Product Carousel to use individually on your web page.

ShopCred is an extended version of
Exclusive Blocks
. It significantly adds potential features for your WooCommerce store. The incredible features will make your WooCommerce site look astounding and function like a pro.
Build your site with the most flexible and powerful plugin to get the best performance. The block editor is creating a buzz with the recent updates of WordPress. It is sharing great opportunities to develop powerful yet trendy websites.
To keep up pace with the competitors, ShopCred will help you to design your WooCommerce site with its exclusive features. Starting from Product Grid, Product Carousel, Ajax Load More, Pagination, Style Presets, Content Layout, and many other attractive designs are available.
The ShopCred is loaded with tons of prominent features with customizing alternatives. It adequately brings a great number of advantages utilizing Gutenberg.
WooCommerce PDF Invoices & Packing Slips


Next in the best WooCommerce plugins list is the WooCommerce PDF Invoices & Packing Slips plugin. It allows store owners to generate invoices and packing slips for their customers. The invoices and packing slips are generated as PDF files, which can be downloaded by the customer or printed out. PDF invoices and packing slips are created automatically for customers who have chosen to receive invoices and packing slips as PDFs. Meanwhile, those invoices and slips are attached to the emails that are sent to customers when an order is placed, updated, or completed.
Using the invoices and slips can be customized to include the customer's name, address, and order information. They can also be branded with the store's logo and colors. Therefore, store owners can configure the invoices and packing slips to match their own branding.
WooCommerce Order Export – PRO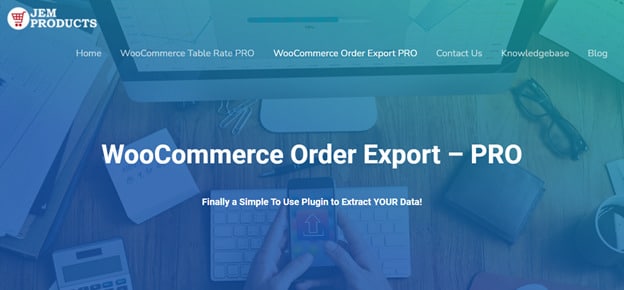 This is an easy-to-use plugin for exporting your WooCommerce orders and other data.
You can filter the data by date, product, coupon, various order properties, and many more. Furthermore, you are free to format the output in terms of date and time format, document name, line break, character encoding, etc. Also, you can reorder the fields and add and remove them with the drag & drop interface. The preview button feature enables you to see what the export looks like even before running the full export, which saves you a lot of time and effort.
You can easily avoid exporting the same orders multiple times, thanks to the export new orders only feature. Namely, this feature lets the plugin remember which orders are already exported and helps you get only the new ones. The full power of this plugin lies in the scheduled exports feature. Using this feature, you can automate the orders export process and schedule as many exports as you want. You just have to set up the export (when to run the export, where to deliver the export – inbox, FTP, directory, and other settings) only once, and the exports will run automatically according to the settings.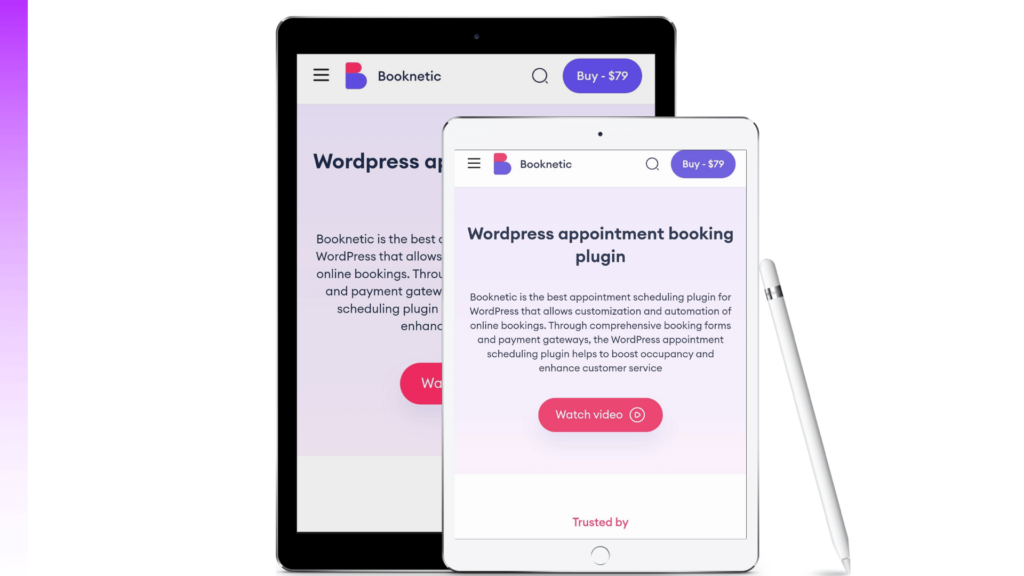 Booknetic
is one of the best plugins if you are looking to add appointment booking functionality to your WooCommerce store. It is a great solution for businesses in various industries such as healthcare, legal, hair and beauty care, nutrition, and education. With Booknetic, you can easily connect your online store with your booking page. Once installed, you can fully customize the booking widget including the appearance and booking step pondering. By integrating with Google Calendar, you can display the times you are available and block busy hours. From the customer panel, customers can manage and edit their bookings, and view their visit history. Booknetic allows you to receive group and individual bookings, set recurring events, and also host virtual meetings.
WooCommerce Checkout Field Editor and Manager

WooCommerce checkout field editor and manager help you to customize your site's checkout page based on your needs. Provides 17+ different custom checkout fields to capture additional information from the customers during the checkout process. Add, edit, modify and rearrange the custom as well as default checkout fields.
Edit the Billing, Shipping, Order, and Custom sections of your WooCommerce platform. This brings the checkout section a user-friendly interface and easy access for customers. Suits almost all types of store websites, as it brings a stunning look to the checkout page. A simple drag and drop form builder helps to build and access the field orders. So there is no need to learn any codes to do this.
Automatic field validation, easily customizable options, file uploading options, additional CSS classes, and easy section positioning, allows editing in the billing, shipping, order, and custom sections of your WooCommerce platform.
The free version provides a lot of features that are enough for some users. If want to upgrade and experience more, then go with the pro. You can get a year of support and upgrades with a license.


WPForms is a powerful, yet easy-to-use contact form plugin for WordPress. It allows users to create contact forms for their websites. You can create complex forms with a variety of fields, including text inputs, dropdowns, and checkboxes. The forms can be customized to match the user's website design. The plugin is compatible with other plugins, such as MailChimp, for email notifications. Moreover, it allows you to create custom contact forms, surveys, and polls with ease. Plus, it comes with built-in spam protection to help keep your inbox clean.
WooCommerce Stripe Payment Gateway


The WooCommerce Stripe Payment Gateway plugin is a tool that allows online merchants to accept payments through the Stripe payment processing service. Using the plugin, merchants can create and manage orders, track sales and payments, and view detailed reports on their Stripe account activity. The plugin allows customers to pay for products and services by credit or debit card. It is easy to use and can be configured to suit the needs of any business.
YITH WooCommerce Wishlist

The YITH WooCommerce wishlist is a plugin that allows customers to add products to a wishlist on your WooCommerce store. This can be used as a way to keep track of products they are interested in or to share with others to get suggestions on what to buy. The wishlist is also integrated with the checkout process, so customers can easily add products from their wishlist to their cart and checkout.


WooCommerce Multilingual is a plugin that allows you to run a WooCommerce store in multiple languages. It provides a translation editor so you can
easily translate
your store's products, categories, and strings into any language you want. Moreover, it automatically translates your store's menus and other text into the language of your choice. Besides, the plugin sends emails in specific languages of clients and admins. It allows inventory tracking but doesn't break the products into languages. The WooCommerce Multilingual also includes a multilingual switcher so your customers can easily switch between languages. Before using this plugin you want to know
Why do you need to translate your wordpress site
or woocommerce site.

The YITH WooCommerce Compare plugin is basically an extension to WooCommerce. It allows customers to compare products before making a purchase. This can help them make an informed decision about which product is best for them. The YITH WooCommerce Compare plugin is easy to use and allows customers to quickly compare products. The plugin displays a table with the details of each product, and customers can click on the "Compare" button to see a more detailed comparison.
Estimated Delivery Date Plugin For WooCommerce

Before making an online purchase, a buyer always looks for a speculative date of arrival of their orders. It is one of the major factors that affect purchase decisions. As a store owner, one should not lose a customer because of this lack of information. The Estimated Delivery Date plugin by PluginHive helps you display the estimated order delivery date on the Product, Shop, Cart, and the Checkout page. It works seamlessly with WooCommerce & helps you to set up different order delivery dates based on shipping zones, shipping class, and shipping methods.
The plugin comes with more advanced functionalities to help store owners to set up various delivery date formats, set suitable time slots available for delivery, specify the list of holidays, choose working days for both the store and customers, customize the display text, set minimum delivery days, and the plugin is compatible with WPML plugin as well. This plugin is available in free and premium versions and the paid plan starts from $69.Their team provides 24/7 customer support if you get stuck with your shipping business.
WOOF – Products Filter for WooCommerce

The WooCommerce Products Filter plugin allows site owners/developers to create filters for their product catalogs. It provides a way for users to filter products on the shop page by category, tag, and other taxonomies. This is a great way to help users find the products they are looking for, faster and easier. Additionally, the WooCommerce Products Filter allows site administrators to create dynamic filters using WOOF extension API and default extensions, which update as new products are added to the catalog. Moreover, the WOOF products filter includes features like representation, products shortcode, product searching by AJAX, search products by SKU, search products by price, and so on.
YITH WooCommerce Quick View


The YITH WooCommerce Quick View plugin allows customers to view product details in a popup without leaving the current page. This is especially useful for products with a lot of details, as it eliminates the need to navigate back and forth between pages. The plugin also includes a zoom feature, which makes it easy for customers to see products in detail. This can improve the customer experience by reducing the number of clicks needed to view product information, and can also help to increase conversion rates by making it easier for customers to find the information they need.


The WooCommerce Menu Cart plugin allows customers to easily add items from the menu to their cart, without having to leave the page. This can be useful for adding product links to your navigation menu, or for creating product menus that allow customers to quickly view and purchase products. This makes it easy for customers to keep track of what they are ordering and helps to ensure that they don't forget anything. The plugin also highlights items that have been added to the cart, so that customers know what they are ordering.

Booster for WooCommerce is a plugin that integrates with the popular WooCommerce shopping cart plugin to provide additional features and functionality. The plugin provides a variety of enhancements, including improved order management, enhanced product search, and additional reporting options. It also includes a number of features designed to improve the overall shopping experience for customers, such as the ability to display product ratings and reviews on product pages and the ability to add products to a wish list.
Direct Checkout for WooCommerce


The Direct Checkout for WooCommerce plugin allows customers to purchase items without creating an account or logging in. This makes the checkout process faster and easier for customers. The plugin also includes a number of other features, such as the ability to save addresses and payment methods, that make the checkout process more convenient for customers. Besides, you can customize the checkout page and add your own logo and text.


The WooCommerce Customizer plugin is a tool that allows users to customize their WooCommerce stores. This plugin is useful for users who want to customize their stores and make them look unique. With its easy-to-use interface, users can change the colors, fonts, and other aspects of their store. It also comes with a variety of settings that allow users to configure their stores in different ways. The plugin also includes options for adding custom scripts and styles, as well as for changing the way that checkout works. This allows store owners to create a store that is unique to them, and that reflects their personality and brand.

The WooCommerce Membership plugin lets you create and manage memberships for your site. You can create different membership levels, and set the access rules for each level. It allows site owners to create and manage membership plans, which in turn grants customers access to restricted content or features. Administrators can set up one-time payments or recurring subscription plans, and specify what content or features are accessible to customers based on their subscription level. The plugin also includes a built-in subscription system, so customers can easily manage their subscriptions and access content from their user profiles.


The HubSpot CRM WordPress plugin enables users to connect their HubSpot account with their WordPress site. This allows them to manage their leads and contacts, as well as track their website's analytics, directly from their WordPress dashboard. The plugin also includes a number of helpful features, such as the ability to create custom lead capture forms and landing pages and to automatically add new leads and contacts to HubSpot.
Besides, HubSpot CRM is a cloud-based customer relationship management (CRM) system for businesses of all sizes. It helps companies manage and track customer interactions, sales, and marketing data. HubSpot CRM is easy to use and can be accessed from any computer or mobile device with internet access.

To optimize your eCommerce site for search engines, you can use SEO plugins like All in One SEO. This is WordPress plugin is a tool used to improve the search engine optimization (SEO) of a website. The plugin allows users to customize the title tags and meta descriptions of their website's pages, as well as configure other SEO settings. Additionally, the plugin includes features that allow users to track their website's SEO progress and performance. It is an all-in-one solution that includes features such as XML sitemaps, title and meta tag optimization, and social media integration. The plugin is easy to use and helps improve website visibility in search engine results pages.


MonsterInsights is the Google Analytics plugin for WordPress. It provides the most effortless way to connect Google Analytics to your site. The plugin allows site owners to track their website's traffic and performance data using Google Analytics. Once installed, the plugin adds a WordPress analytics dashboard for WordPress to show you actionable analytics reports inside your WordPress dashboard. It also includes advanced Google Analytics tracking features, and they can be enabled with just a few clicks. The plugin provides insights into how people are finding and using the website, as well as how it is performing from a technical standpoint.


The LiveChat WordPress plugin is a tool that allows website administrators to provide customer support services through live chat. The plugin integrates with the WordPress admin panel, making it easy for site owners to manage and monitor chats, providing a convenient way for customers to contact website administrators for help. The plugin also includes a variety of features that allow website administrators to customize the live chat experience for their customers. It also allows website visitors to communicate with one another, including chat rooms, private messages, and group chats.
How to choose the best WooCommerce plugins?
Now that you have the long list of top WooCommerce plugins the question comes is, how to pick plugins from the list for your online store. Well, the selection of plugins varies from site to site. It completely depends on what functionalities you want to include in the website.
There will be some common features for eCommerce sites. Features like payment gateway, cart/wishlist, product compare, and so on. Therefore, you will choose the relevant plugins to enhance those functionalities.
Moreover, there will be some additional features that you might want to include on your site. To do so, you can go through the list again and find a plugin that will add those functionalities. Therefore, you need to draw a complete map for your online store: The pages you will include, all the features and functionalities the store will have, and obviously the interface design. Once you have a clear concept of what you want in your eCommerce site, choosing the best WooCommerce plugins will be easy and smooth for you.
Here is your list of the best WooCommerce plugins to choose from. In conclusion, there are many great WooCommerce plugins available to boost your eCommerce store. These plugins are easy to use and can help you improve your customer experience. Be sure to try out a few of these plugins and see which ones work best for you and your business.