There is a saying that the ripple effect of small things is extraordinary. Icons are the perfect example to justify the line. In an era when the reader actually skims through content at a first glance, it's always important to catch the eye of your potential customer.
While designing eye catchy web pages, icons are the small things that have an extraordinary effect. They are now an integral part of web designs. An effective way of presenting content on a web page.
Integrating icons into your web design can make content visually appealing, and also helps highlight key features. It increases the conversion rate of visitors to readers. May as well converting them into customers.
As per the websites built with Elementor, you now have access to over 3000 amazing icons.
Exclusive Addons
is the place where you can find all those perfectly usable icons and create exceptional web designs.
Part of a good web experience
Icons have a vital role in web user experience. In many ways, you can delight your users with icons on your web page.
Explains story in a nutshell
A relevant icon is always effective in summing up content and providing a brief about what your text is about. It will eventually grab the attention of the visitors into the content more easily.
A lot of text can provide a lot of information. However, it's boring! An attractive icon can certainly change things. It makes the content more engaging, ultimately growing the interest of the readers.
The style of icons is very important. Icons that you use on your website, describes a lot about your brand. Representing your brand with modern and professional icons can certainly help to increase its value, not to mention trustworthiness.
Serves optimizing navigation
Navigators with icons actually advance the process in a more effective way. Using relevant icons will cut off the long texts from navigation buttons and guide your users to navigate your website easily. Icons will give you the freedom to design stylish navigators for your web page.
Here is some more benefits that icons serves for website:
Using icons on sites built with Elementor
The Elementor page builder probably comes with the easiest way of using icons on websites.
Easy and versatile. It has over 1500 free Font Awesome icons with a simple interface for managing icons.
How to add an icon on a webpage? It's simple! First, choose a widget that supports icon feature. Once you drag & drop the widget into your web page, find the field to add icons in the editor panel.
Now, just click on the 'Icon Library' to open the Elementor icon library interface. There you can find a suitable icon for your web design Elementor icon list. Also can search for icons by name. You can also add custom SVG icons as well as custom icon packs for Elementor. Like we added three beautiful, high-quality, pixel-perfect icon packs for you.
Exclusive Addons comes with 3000+ Elementor icons. It's FREE!!
A big addition in our latest version update of Exclusive Addons Free. Now, you have access to three beautifully designed, well crafted, and best quality icon packs. Thanks to Feather Icons, Remix Icon, and Teenyicons.
We have included these three amazing open source icon packs with the latest 2.4.0 update. Altogether 3000+ fabulous icons are available in the
free icon library
. From this huge collection of icons, you will find almost all kinds of icons, including social icons for
social media widgets for Elementor
.
All of the icon packs are well optimized while maintaining good quality. So you don't have to worry about your design quality, not to mention web performance. They are all Core web vital friendly.
Let's explore these wonderful icons-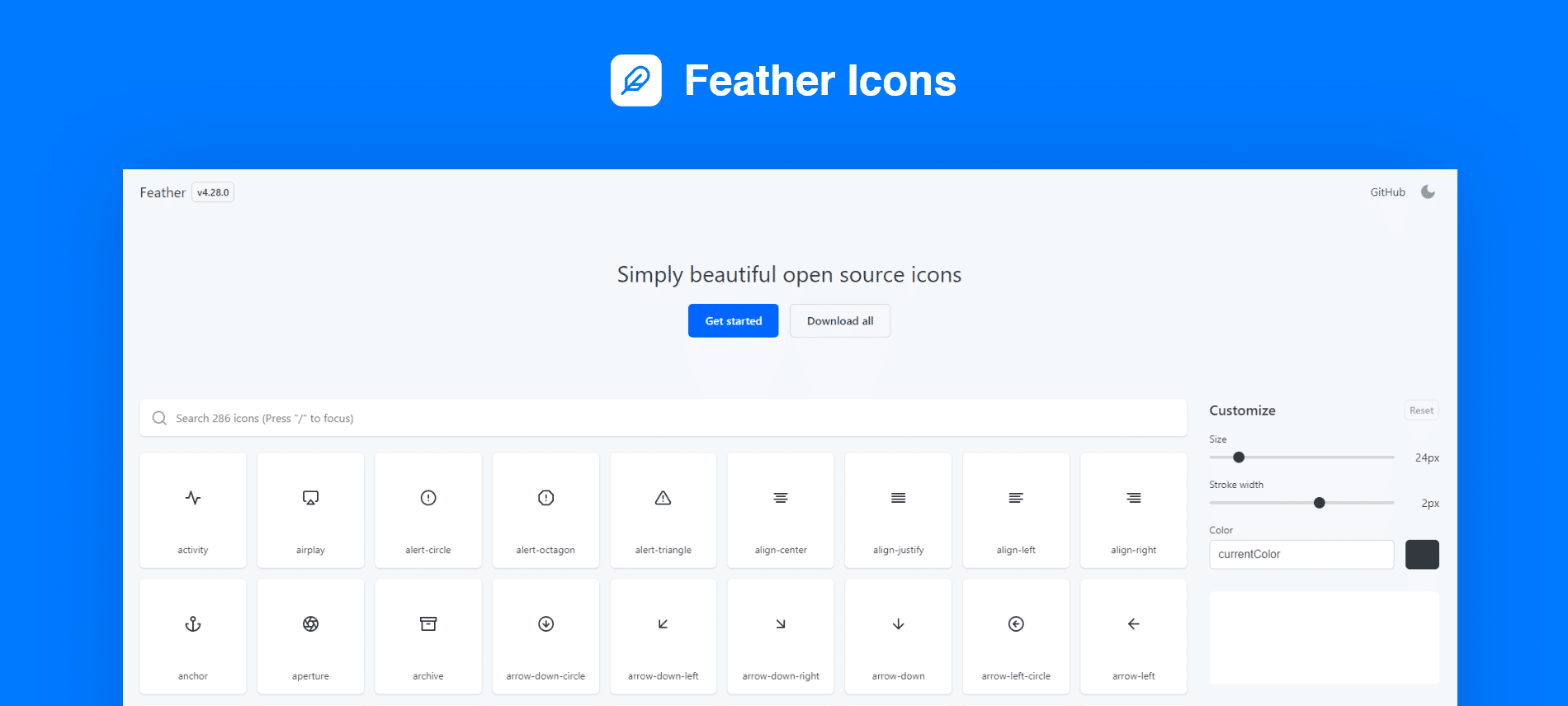 Feather icons
, as they describe, " is a collection of simply beautiful open source icons." Designed on a 24×24 grid, icons are emphasized on simplicity, consistency, and flexibility.
Feather icons are basically a collection of SVG files. So, Feather icons are available to use in image, background image, embed, and iframe.
We have integrated 270 Feather icons into our icon library. All those icons are beautifully designed and maintain quality of each icon.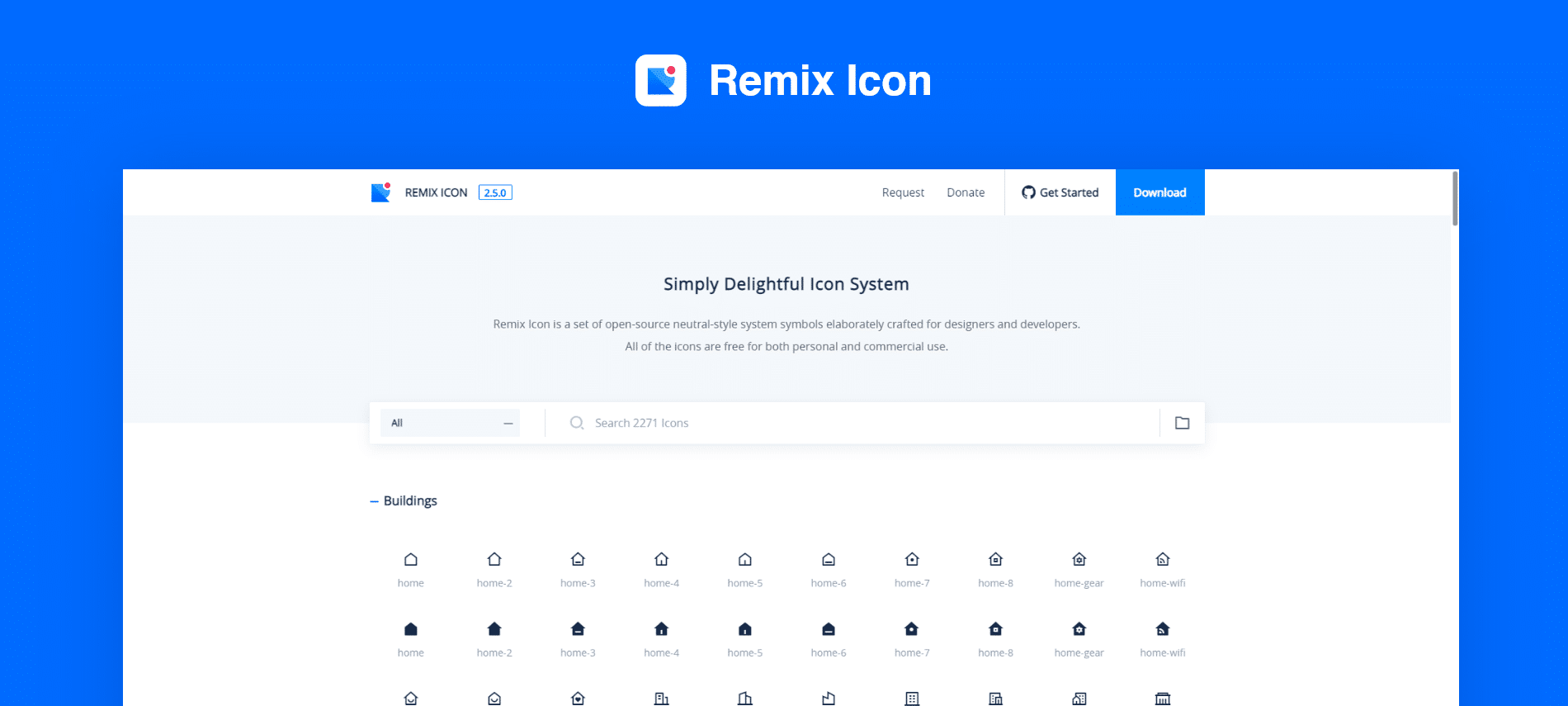 Remix Icon
is a set of open-source neutral-style system symbols for designers and developers. Unlike a patchwork icon library, 2200+ icons are all elaborately crafted so that they are born with the gene of readability, consistency, and perfect pixels. Each icon was designed in "Outlined" and "Filled" styles based on a 24×24 grid. Of course, all the icons are free for both personal and commercial use.
RemixIcon can be resized by CSS class integrated by remixicon.css. Icons inherit the font size of their parent container and with the following classes, you can increase or decrease the size of icons relative to that inherited font size. You can also use the ri-fw class for a fixed width for icons.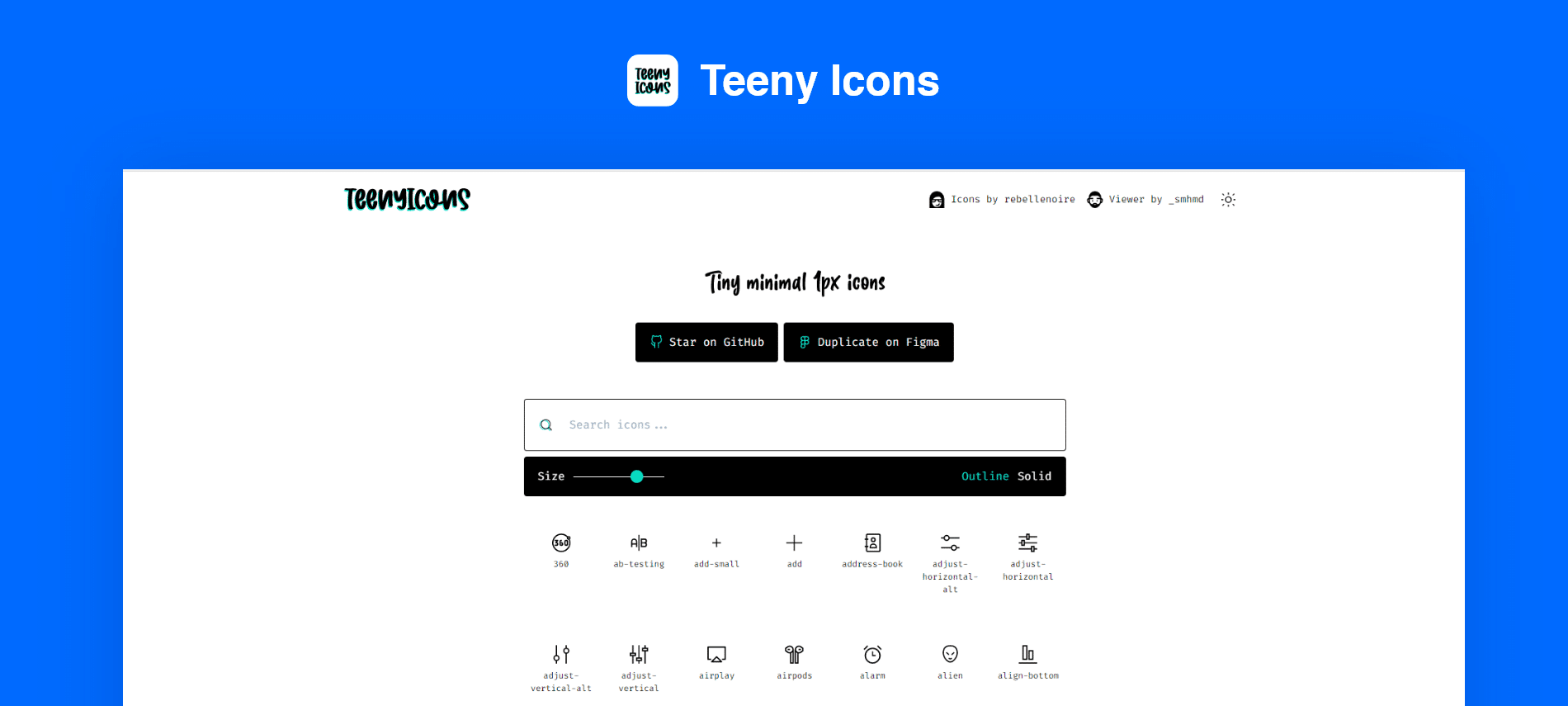 Designed on a 15×15 grid,
Teenyicons
easily fit in very small spaces and maintain a crisp look. We have added 600 amazing Teeny icons. You would like the way they designed each of the icons.
Super minimal, simple, and elegant-looking icons collection at Teeny Icons. You can choose between outline and solid icon formats. All icons are completely free under the MIT license.
How to upload custom icons
Well, we have over 3000+ elementor custom icons ready for you. Also, there is a list of library icons with the Elementor itself. These are well enough to design stunning websites using icons.
However, you have your own ideas. Why should you limit your imaginations to the given ones? You shouldn't. Therefore, you have the opportunity to upload custom icons to WordPress.
Adding custom icons to WordPress
It's easy. First, you have to download elementor fonts file for icons. Now in the WordPress dashboard, go to Elementor, then to Custom Icons. Click Add New, drag & drop your font zip file. After that, enter your icon set name and click Update.
Under the 'Custom Icons' area, you will now find your new custom icons. There you will find your icon set name, icons number indicator, and your unique CSS Prefix for each icon set.
That's it. Now you can use your personalized icons on your WordPress site.
Add more icons with Elementor
There is a feature that comes with Elementor Pro to add custom icons for your WordPress site. You will find the option to upload elementor icons. There you can import icon packs to use on your site.
Icons are a great visual tool. They communicate information in a way that makes your content easily understandable and memorable. Helps the content grabbing attention and improves the on-page user experience. If you use the right icons in the right places, they can serve several benefits.
And you now have no warriors on finding the right icon with Elementor. Our Icon library has no short of perfectly crafted, well-designed, and pixel-perfect icons.
You can share your experience in the comment section below.
If you failed to set up any widgets don't forget to inform that with our support team. They are 24/7 hours available to help you.