Today, more people are using the internet to access health information. Websites can make it easier to keep track of doctor's appointments and patient records.
Building a doctor's appointment website can help patients save time and money. Patients can book appointments online, receive information about their health, and find doctors near them. Websites can also provide reminders for upcoming appointments.
This is good news for patients, as they can get quality care from any doctor or hospital they choose. But it's also good news for doctors and hospitals, as they can save time by using pre-made websites to organize their appointments.
When it comes to building websites with
WordPress
and
Elementor
, medical website templates can make things easier. This article describes how to build a doctor's appointment website using the templates from
Exclusive Addons
.
Why online appointment system is important?
Online appointment systems allow patients to schedule appointments and receive medical care without ever having to leave their homes. This is an important benefit because it allows patients to remain independent and participate in their healthcare decisions. Additionally, online appointment systems help physicians manage their schedules more efficiently by allowing them to see more patients in a shorter time.
Therefore, creating a medical website that includes online doctor appointment systems can save medical facilities time and money by reducing the number of missed appointments.
Is Elementor perfect for your doctor's or hospital Website?
Elementor is a platform that can be used to create websites for doctors and hospitals. It has many features that make it perfect for this type of website, including the ability to create custom templates, integrate social media platforms, and track user data. Elementor also has a large user base, so you can be sure that your website will be well received by doctors and hospitals. Elementor is an excellent platform for creating websites for doctors and hospitals.
Elementor is a powerful platform for creating custom websites. It offers an easy-to-use drag-and-drop interface, as well as a wide range of features to help create websites that look professional and are optimized for search engine visibility. The popular page builder has all the necessary elements and medical website templates to create web pages like a doctor appointment system, schedules, patient updates, doctor profiles, and more. Therefore, Elementor can perfectly work as a medical website builder or may be considered the best medical website builder for WordPress.
Which pages does a doctor appointment website have?
If are building a doctor's appointment website, there are a few pages that you should include. You can add or pull out pages from the following list at your convenience as well.
The first section of a website's home page typically includes a Hero section that contains a hero image and a heading that describes the website. You may also include a catchy subheading and CTA button to convert the visitors. Down on the home page, you can add the list of services, doctor list, and reviews.
A doctor's profile page is a website that provides information on doctor appointments. The website includes an online appointment calendar, doctor profiles, and directions to the doctor's office.
The appointment page lets the patients book the doctor's appointment online. This page includes the doctor's list, their schedules, and the form to register for the appointment. You can use the Table widget to show the appointment schedule and the Gravity form widget to create the form on this page.
A case study page basically has the medical report for each patient. This is a dynamic page, so you must include a login option for the patients. Each patient will have a unique ID and password to log in to the website and view their case study report. Use the Login form widget to include the login option on this page.
The location page will show the doctor's chamber or hospital location to the patients. The Google map widget helps to specify location quickly and effectively with control over several useful options.
The location page will show the doctor's chamber or hospital location to the patients. The Google map widget helps to specify location quickly and effectively with control over several useful options.
This page contains the basic information about the doctors, clinic, and hospital including information on the hospital's history, services, and locations.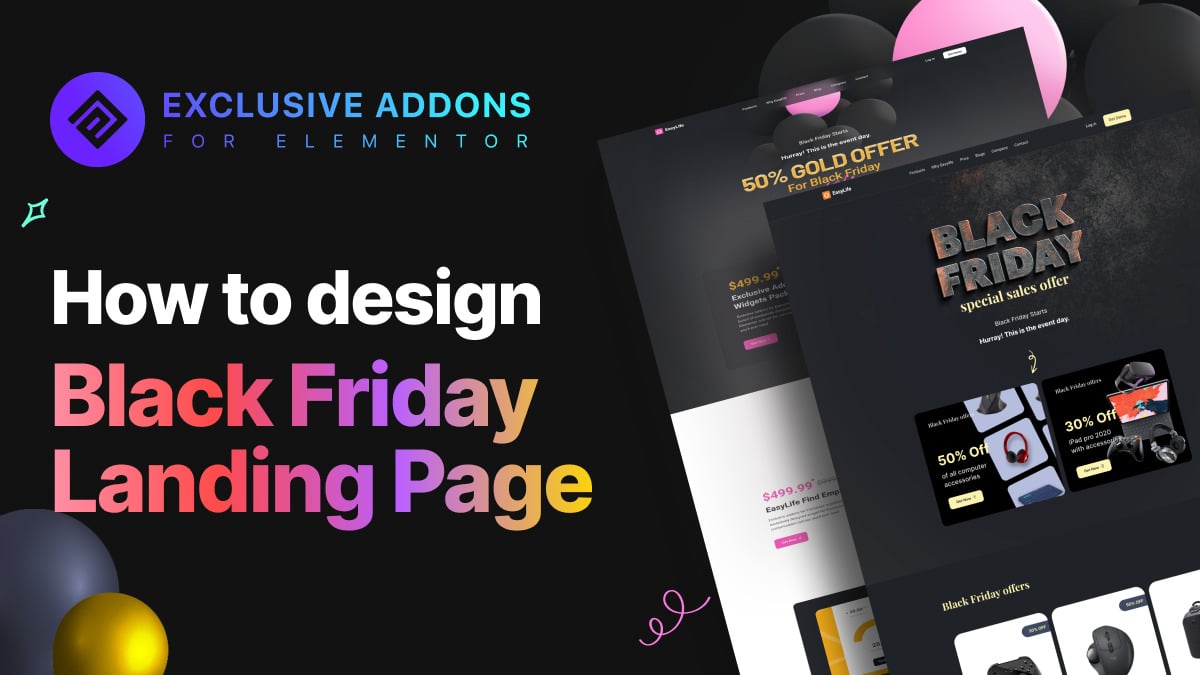 Tutorial for Making Black Friday Landing Page
Create online appointment system with medical website templates: Step-by-Step Guide
Now we'll look at the steps you have to follow in creating a doctor appointment website. Let's now go step-by-step through the creation of the site. Here, the actions involved will be outlined.
Step 1: Choose a Relevant Domain Name
Picking the ideal domain name for your new business is among the most important choices you will make. When selecting a domain name, you should choose a domain name that is easy to remember but also creates a unique brand. Above all, it should be relevant to the medical and doctor appointment system.
Step 2: Choose Your Web Hosting
When considering web hosting, bear in mind your website's average traffic. You must choose a hosting provider that may accommodate the website traffic of your site. Consequently, when choosing your hosting provider, you should think about bandwidth, cost, uptime, data security, customer support, storage space, CPU speed, and other performance aspects that affect the site's performance.
Our article on 2022's Best Hosting For WordPress will guide you to choose a hosting for your WordPress site.
Step 3: Install WordPress
Most of the WordPress dedicated hosting plans come with pre-installed WordPress. However, if you don't have the WordPress installed with the server, here are the procedures to follow:
Step 4: Install a page builder (Elementor)
Next, install the Elementor page builder on your website. To install, go to Plugins > Add New from your WordPress dashboard. Then install the Elementor plugin. Read how to install and use Elementor on our website.
Besides, if you want extended features and elements for the site, you have Exclusive Addons for Elementor. Install Exclusive Addons for free from: https://wordpress.org/plugins/exclusive-addons-for-elementor/.
You can also upgrade to Exclusive Addons Pro to use premium elements and templates.
Step 5: Choose WordPress medical website templates
After that, choose medical website templates that best match your brand style. Exclusive Addons for Elementor has a couple of premium templates for Doctor appointments and relevant pages. You can use those doctor website templates to design websites for the online appointment website.
Learn how to use the template library to get the medical website templates from Exclusive Addons.
You need to make sure that searchers find you easily online. Therefore, SEO optimization has become an essential task for websites. Follow the SEO tips to optimize your website for search engines.
In conclusion, building a doctor's appointment website can be a very simple process with the use of medical website templates. By using these templates, you will be able to create a professional and modern website that your patients will love. A doctor's appointment website can be a great way for patients to easily find and book appointments, and provide information about the services offered by their doctor. By creating a website that is easy to use and provides comprehensive information, doctors can increase patient satisfaction and attract new patients.