Previously when we discussed
website security
and optimization of WordPress sites, web hosting has been a point of focus. Indeed, whether it's about speeding up your website or securing it from threats hosting service plays a vital role.
Therefore choosing the perfect hosting is eminent. Because mismatched hosting can cost you more than you think. But what exactly is WordPress hosting? What are the criteria for choosing the best WordPress hosting? And which are the prominent hosting companies for WordPress?
You will find all of these answers here in this article. So let's walk you through the article and see if you can decide which is the best hosting for WordPress site that you own.
What is WordPress Hosting?
Firstly, web hosting is a space where you put all your website files. Including database, codes, images, and other media files. Basically a major part of your entire website.
Does this definition any different for WordPress? Not much. WordPress hostings are just web hosting services specially optimized for this content management system. WordPress hosting services usually come with some WordPress-specified features like one-click WordPress installation, automatic updates for WordPress core, and so on.
These features and services make operating WordPress sites easier, and smooth. You will get to know about more it as we go deep into the article.
Factors to Consider While Choosing WordPress Hosting
Thus you need to have a close look at where do these hostings stand. Here are some basic points you need to focus on choosing WordPress hosting:
Choosing The Best Hosting for WordPress
Now that we know the criteria to choose a WordPress hosting, it's time to mention some of the names. It's always hard to do this type of listing. Still, we took the hassle to list out some of the hosting services here.
Remember there are tons of hosting companies that power up WordPress sites. Different types of hosting are available too. There are fastest WordPress hosting, cheap WordPress hosting, shared hostings, as well as managed hostings. Some provide advanced services at a high price. Some provide less but comes at a low cost.
Considering all of the factors, here is a list of WordPress hosting you can choose your website: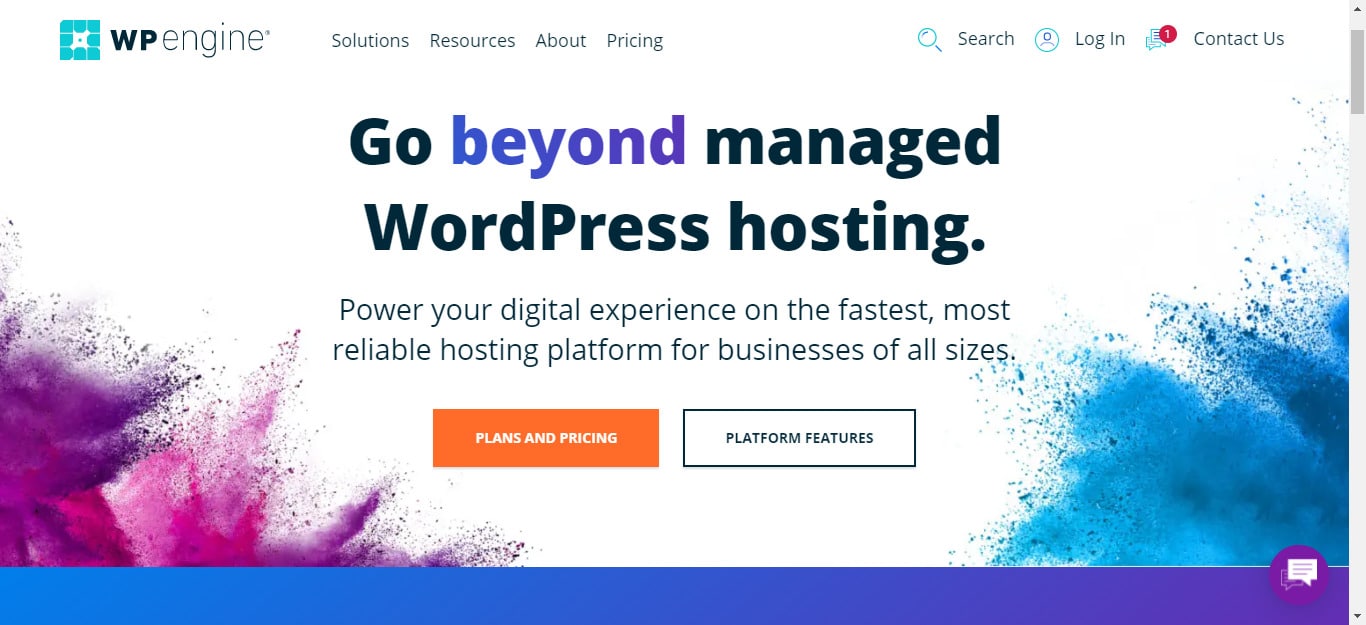 While we are talking about WordPress hosting providers, we must start with a dedicated one. Pretty clear by their name, WP Engine only provides hosting services to WordPress sites. It is a managed hosting provider. The delight of using managed hostings is, they have a lot to offer at a decent expense.
Highlighted Features of WP Engine:
Automatically updates WordPress core and PHP version.

Boosts the site speed to an incredible level.

Provides top-notch security, best of its class.

Continuously monitors and blocks threats.

Free CDN and SSL certificate.

World-famous 24/7 customer service.
Price: Starts at $25/month. Annual discount applied with $300/Year plan.
Wp Engine can help your site reach the top speed with flawless security. As the web hosting provider only hosts WordPress sites, you can expect to get almost all solutions related to WordPress hosting.
The hosting may be too big for small sites like personal blogs. However, if you're running an online shop or planning to develop a mid to larger website, WP Engine is a top choice any day.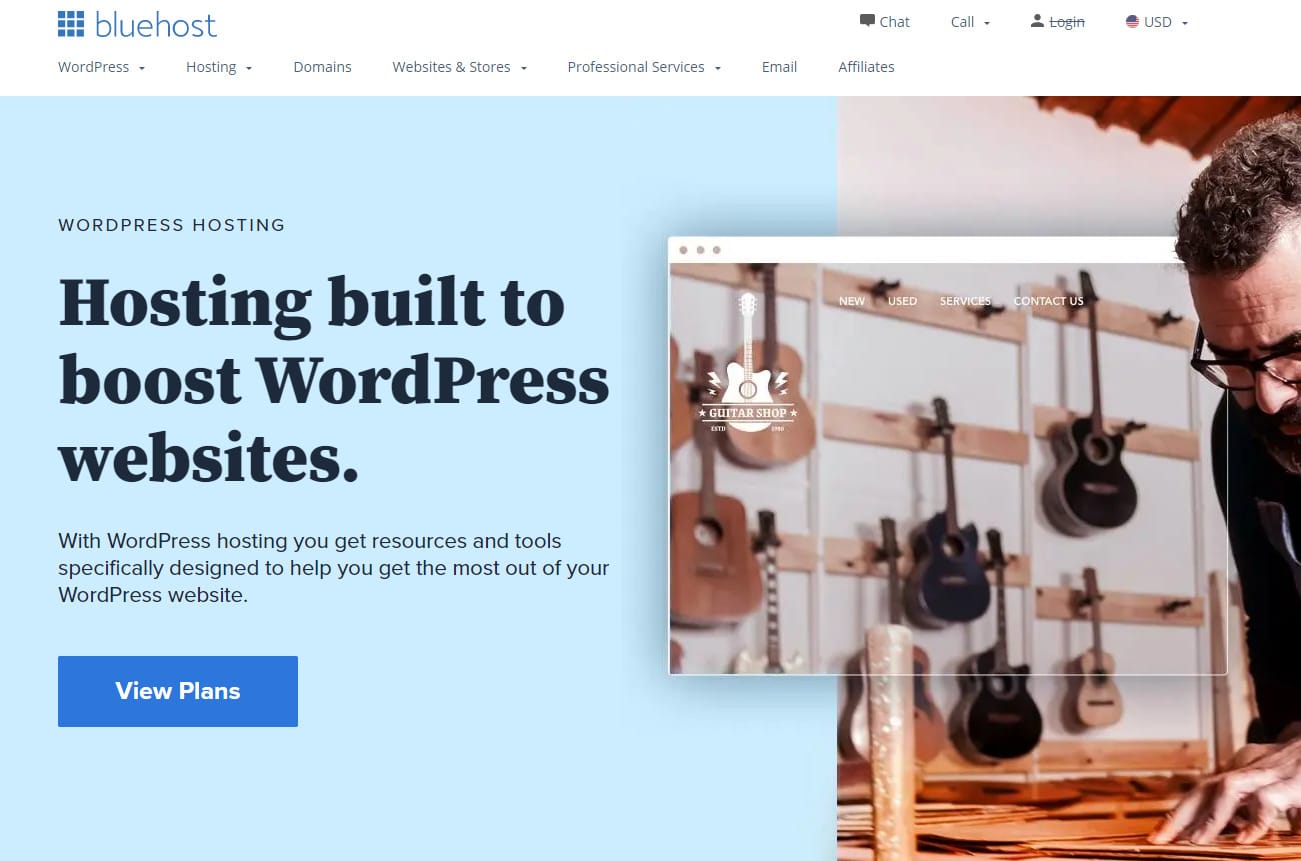 Here is something you can go with for your small websites. Bluehost is a seasoned player in the world of WordPress hosting. Old but still at the top with over 2 million sites hinged on it. With the officially recommended WordPress hosting service, you can remain chilled about your website loading speed even with high traffic.
Highlighted Features of Bluehost:
Handles unlimited traffics.

Provides free domain name for one year.

Improved performance & security with a free CDN.

SSL certificate to mark your site secure.

Allocates 50 GB Storage.

One-click installation of WordPress.
Price: Starts at $2.75/month deal.
Blue host provides lots of best bits at a low cost, making it best for small businesses. The best part is you can reach out to their support team through any media, email, live chat, or phone. Their customer service is 24/7 available.
This is a perfect match if you are building a new website or running a small business. Their affordable prices in comparison to the services they provide are a big reason behind the recommendation.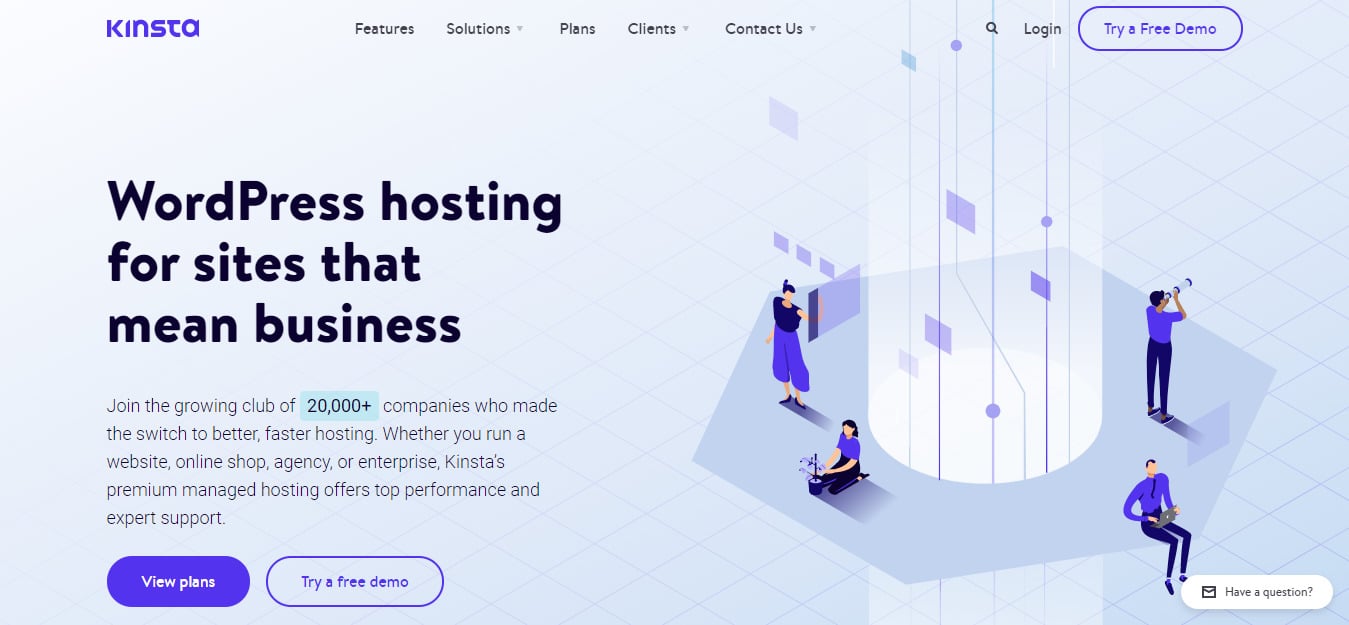 An elite contender in the list of best hosting for Wordpress. Famous for its optimized managed-to-host setups, Kinsta sits in the same class as WP Engine. What makes Kinsta unique though is features like auto-scaling. It sets the priority for a website in case there is a sudden peak in traffic. The website will have additional space in that situation.
A decorated hosting provider is also capable of handling heavy payloads. Kinsta has the full backing of the Google Cloud Platform. In fact, it is the first among WordPress hosting providers to use the cloud platform of Google and its premium networks. It claims to be the best among managed hosting based on performance.
Highlighted Features of Kinsta:
Automatic WordPress installation.

Does have an auto-scaling feature.

Auto allocation of extra storage in case of usual high traffic.

Deals with all the chores related to server management.

Comes with a custom and simplified panel.

24/7 Customer Support via live chat and ticket.
Price: Comes with a starter pack of $30/month.
With these phenomenal features, Kinsta is obviously the best value for money if you are looking for a managed WordPress hosting.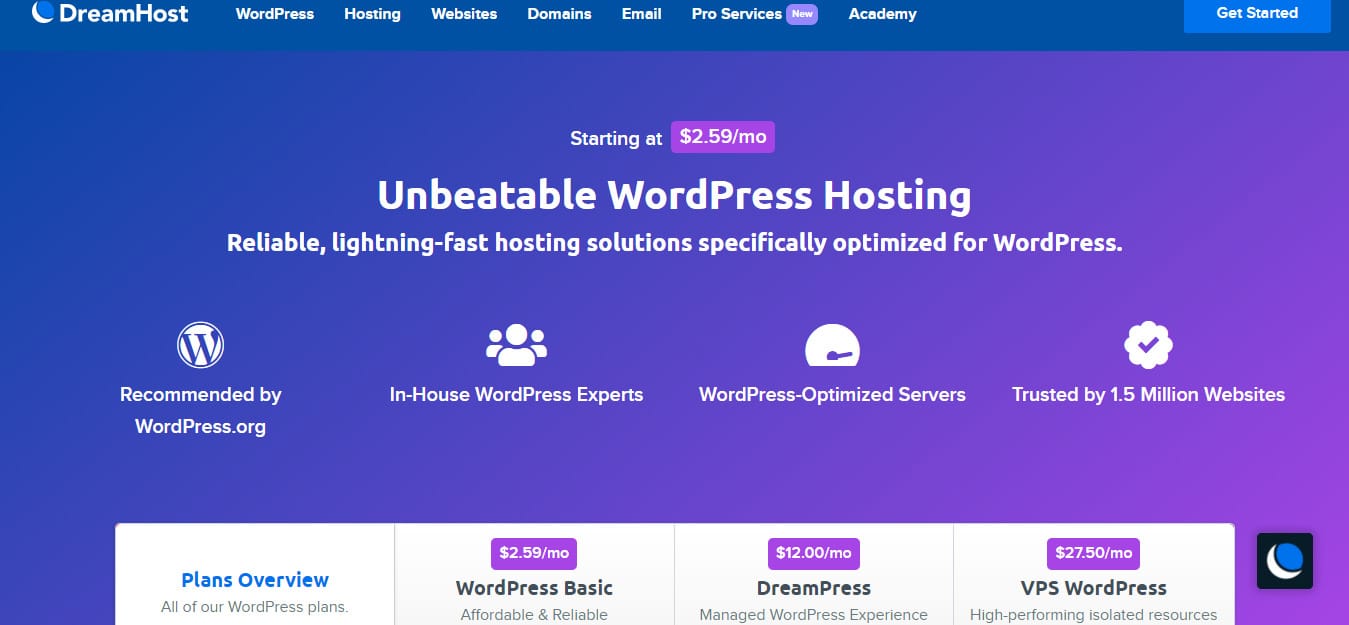 Definitely, a trusted and highly rated hosting provider especially when WordPress recommends it. Dreamhost provides a full website builder with a free domain and all the essential tools you need. The hosting company is perfectly compatible with WordPress as its server and database software integrates flawlessly with the website builder.
Highlighted Features of DreamHost:
Comes with a Custom dashboard.

One-click WordPress installation.

Automatic updates for WordPress.

Unlimited storage and bandwidth.

Free SSD to speed up website.

Includes Domain Privacy.
Price: Starts at $2.59/month.
If you are looking for a short-term package that will give you premium features at a good price with 24/7 support, you can go for it.

From free website builder to free WordPress migration and troubleshooting plugins, you'll find a lot of the features with SiteGround hosting. It provides managed security and updates at both the server and application levels. The web hosting has a multi-way communication channel open to provide the support that you need. You can contact their customer service with live chat, phone, and ticket.
Highlighted Features of SiteGround:
Automatic installation of WordPress.

Automatic upgrades and managed security.

Provides free SSL certificate and free CDN.

One-Click Staging Environment.

Features on-demand daily backups and built-in improved caching.

Among the few to offer location-specific hosting.
Price: Startup plan is $14.99/month.
So, if your business is still growing and you are not in a comfortable position to spend for expensive premium hosting, go with SiteGround. You will have the premium feeling with great services at an affordable price.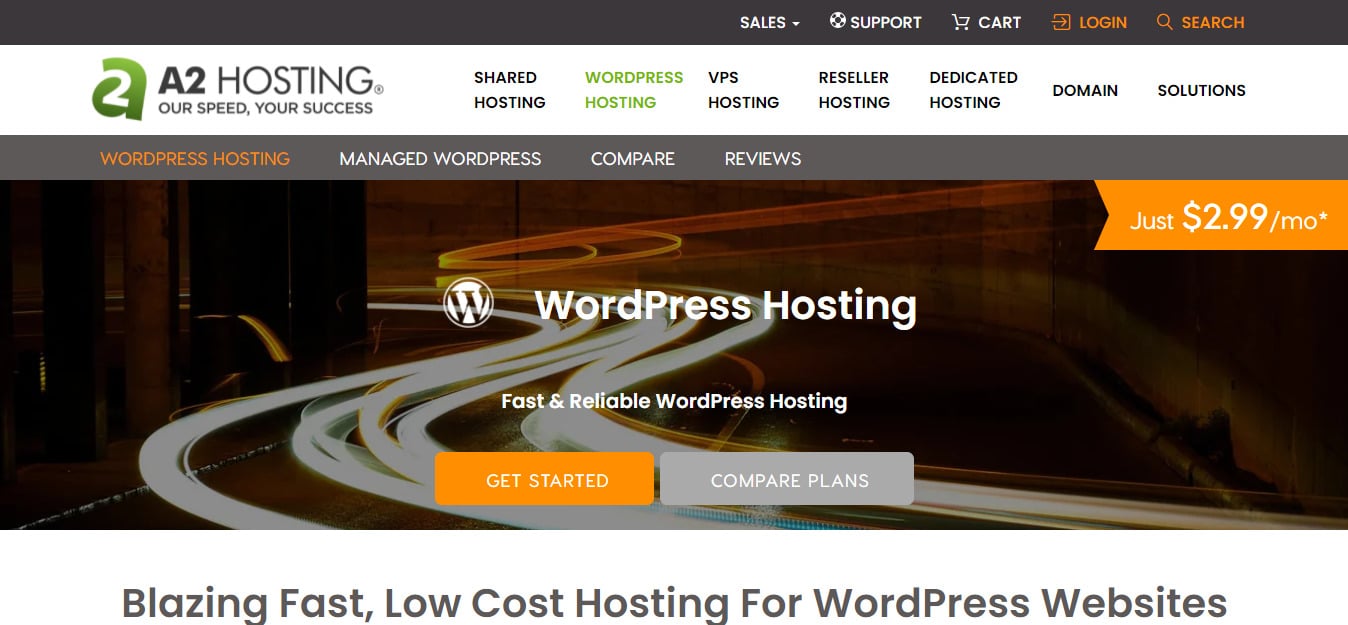 An emerging contender to be the best hosting for Wordpress in 2021. Available for shared hosting and managed plans, A2 hosting is really something to look into. The hosting provider performs precisely when it comes to migrating your website. A seamless transition of websites with human touch makes the process hassle-free.
Highlighted Features of A2 Hosting:
Pre-installed WordPress.

Offers a smooth migration.

Allocates 100GB of storage.

Provides free SSL certificate.

Compatible with free CDN.

Integrates eCommerce.

24/7 customer service available via live chat, ticket support, and phone.
Price: Costs $10.99/month for the monthly pack.
Great performance, reliable customer support with flexible pricing plans for both shared and managed hosting, A2 hosting has a lot that you give it a try.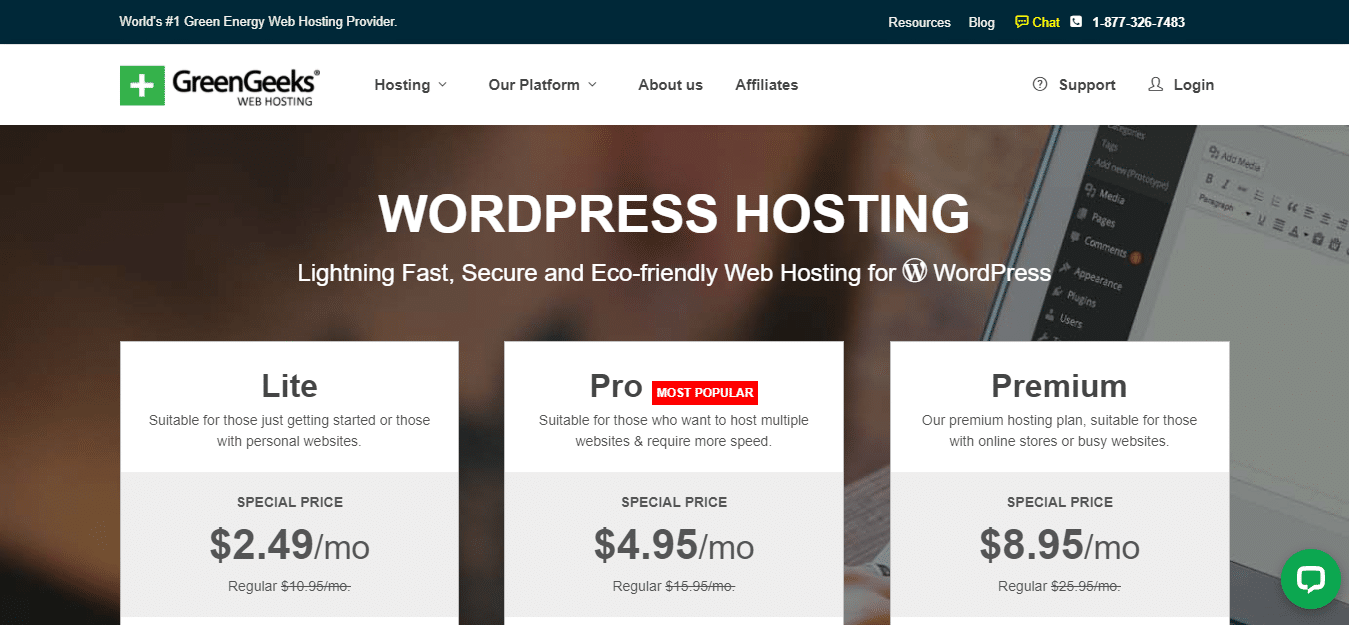 "Green" in its name is used for a reason. GreenGeeks is an eco-friendly hosting company that believes in the maximum use of resources. According to the claims, it gives back three times the power it consumes from the grid.
Now coming into the hosting properties, GreenGeeks gives you all the basic services you expect from WordPress hosting. That includes services like customized caching, free SSL certificate, free domain name, and so on. Use of Solid State Drives (SSD) makes significant improvements to the loading speed. While integrating your site setup with Cloudflare is available with GreenGeeks hosting.
Highlighted Features of GreenGeeks:
1 Click WordPress Installation

Uses Solid State Drive for storage

Automatic WordPress update

Provides free SSL certificate

Gives a free domain name

Integration of website to Cloudflare
Price: Starts at $10.95/month.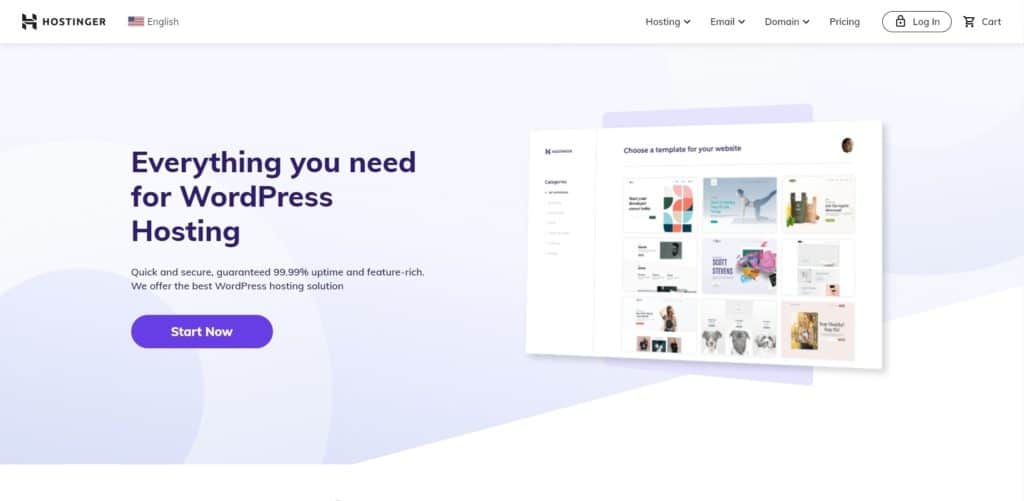 Hostinger has become a popular hosting service because of its performance and reliability at such a low cost. The hosting lets you set up your WordPress site in an easy way and get the best results with custom-built advanced WordPress optimization tools. At the same time, Hostinger provides blazing fast loading speed that positively impacts website's user experience. On the other hand, security is always a major concern while choosing a hosting, and Hostinger has addressed that very well too. The hosting service automatically updates WordPress to the latest version for your website.
Highlighted Feature of Hostinger Hosting
Beginner friendly costing

Easy WordPress Setup

Fast loading speed

Automatic WordPress update

Advanced WordPress optimization tools

Full Website Backups

24/7 Chat Support
Price: Starts at $1.99/month for 1 website.
With the features like full website backup and 24/7 support, Hostinger is surely a go to hosting service for beginners to professionals.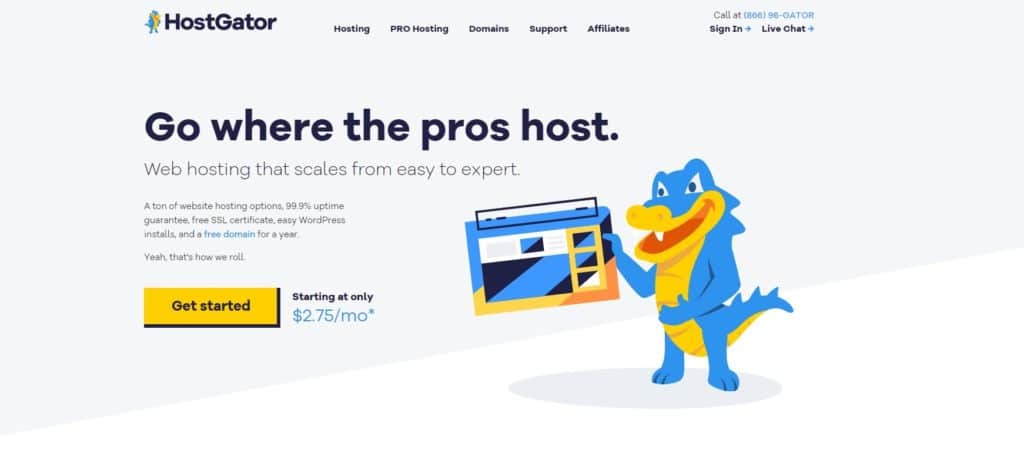 HostGator is one of the most popular hosting services with over 2 million hosted websites. In general, the hosting service claims to guarantee 99% uptime. That means there will be fewer chances for your website to go down.
Meanwhile, their WordPress specific hosting service is "ready to go" with your website. You can install WordPress with just one click. If you have an existing WordPress site, you can migrate it to the server for free.
Moreover, the simplified control panel lets easily you manage accounts, scale resources, and more. And in terms of dealing with the vulnerabilities, HostGator WordPress hosting services level up your site's security with advancements like Site Lock, Code Guard, and SSL certificate.
Highlighted Feature of HostGator
One click WordPress installation

Advanced security with SSL certificate

Simplified admin panel

Free site migration

24/7 support
Price: Starts at $5.95/month for 1 website.
Hope you have been able to find the best hosting for WordPress site you own. We have featured different classes of hosting. So that you can match them based on your website functionalities, business size, and other aspects.
The importance of WordPress specified hosting is often overlooked. But you aren't gonna do that. Will you? Because you already know about the impact of choosing the best hosting for your website. An optimized WordPress hosting can make website operations smooth and hassle-free. Turning your website into a fast-loading, secure one.
There are more you can do to boost your site performance
Apart from server hosts, there are other elements that affect your website performance.
WordPress Plugins
and page builders that you use for your website, have a great impact. If you are using Elementor page builder, Exclusive Addons can be a great tool.
Exclusive Addons is a third-party Elementor addon that comes with a huge collection of widgets and extensions. All of the elements are well-optimized to boost your site performance at an affordable price.
Note: Each hosting services we feature has been independently selected and reviewed by our editorial team. And the price depends on the article publish date. Posts may contain affiliate links. If you buy something through one of those links, I might get a small commission, without any extra cost to you.