WooCommerce is one of the most popular shopping carts on the web, used by millions of online store owners. According to a study by BrightEdge, WooCommerce themes will experience the highest adoption rates in 2022. This is because WooCommerce is an open-source platform that allows users to customize the look and feel of their sites without needing any programming skills. Additionally, WooCommerce themes are relatively affordable compared to other e-commerce platforms, making them an attractive option for smaller businesses.
As WooCommerce grows more complex and feature-rich, it can be hard to keep track of all the new themes and plugins released each year. Thus, we've put together a list of our favorite WooCommerce themes for 2022.
What to look for in a WooCommerce theme?
When choosing a WooCommerce theme, you'll want to look for themes that meet your specific needs. It is important to keep several things in mind. These include the look and feel of the theme, its compatibility with WooCommerce, and its features. Some key factors to consider before buying a theme are as follow:
Sort your requirements then match the features
The first priority is to know what are the exact requisites of your online store. Therefore you need to list the features you want on your website, which kind of design trend you would follow, and of course, keep in mind your target audience. Then analyze the features of the recommended themes, and find out which matches the best to your requirements. Matching the requirements is really vital to running your online shop smoothly. Otherwise, a mismatched theme can cause you all the trouble.
Check for the compatibilities
Though it's an obvious thing, still you have to be sure about the integration of the theme with WooCommerce. The theme has to be 100% compatible so that it seamlessly integrates with the
WooCommerce plugin
. Plus, the theme should be compatible with other WordPress plugins like page builders so that your site runs flawlessly.
On the other hand, the plugins you use have to be compatible as well. Therefore,
Exclusive WooBuilder from Exclusive Addons
can be a good option for you. It has all the essential elements that will help you to build fully-functional e-commerce websites. Besides, the Exclusive Addons plugin is perfectly compatible with all the popular WooCommerce themes.
Responsive theme is a basic criterion
Responsive themes are not a "good to have" option anymore. It has become an essential requirement. A good chunk of websites' audience browses from their mobile devices. Therefore to reach a large range of audiences and spread your business, you must choose a mobile responsive theme for your e-commerce site.
Emphasize conversion focused style
Aesthetic design is not enough until it gets you conversion. Online businesses, need their audiences to convert into customers. Therefore, you have to choose the theme that comes with styles that help you get a higher rate of conversion.
Best WooCommerce Themes: Recommendations
Check out our list of the best WooCommerce themes for 2022! These themes are sure to help your store look its best, and they're perfect for any business. Plus, they're easy to use and customizable, so you can make sure that your store looks just the way you want it to.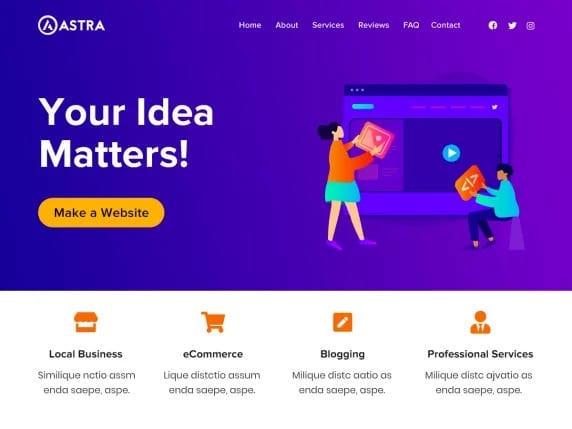 Astra theme is designed with modern users in mind. The theme is a good match for business and eCommerce websites that comes with a ton of features, including an easy-to-use customizer, multiple layout options, and an abundance of customization options.
Besides the theme has several features to help you manage your website better, such as a custom header, footer, and drag-and-drop page builder. It comes with It also includes powerful options to customize your site's look and feel, such as color schemes, typography, and more.
Astra also has excellent support, so if you need help with anything, the team is always happy to help.
Performance optimized theme

Code free customizations

Ensures high security

Responsive grid layout

Dedicated sidebars

Quick view and Infinite scroll
Active Installations: 1+ million

Price: Starts at $59 annual subscription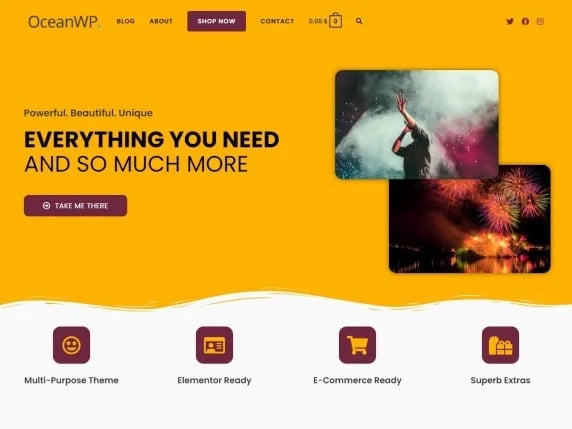 OceanWP is a WordPress theme designed to work well with woocommerce, an open-source eCommerce plugin. It is capable of providing a high-quality shopping experience for online shoppers. The theme includes all the necessary features to create a successful online store, including an easy-to-use eCommerce platform, all the necessary widgets and modules to enhance your website, and a wide range of custom options available to you.
Besides, OceanWP offers a variety of resources, including tutorials and educational modules, to help users access and use its features. It also includes features such as product categories, custom post types, and custom taxonomies, so you can easily manage your data. It has a modern and sleek design that will look great on any website.
WooCommerce ready theme

Dedicated WooCommerce sidebar

Flexible design and style customization

E-commerce focused

Shop and product category styles

Global site layouts

Global fonts & typography

Regular and multi-step checkout
Active Installations: 700,000+

Price: Starts at $54 annual subscription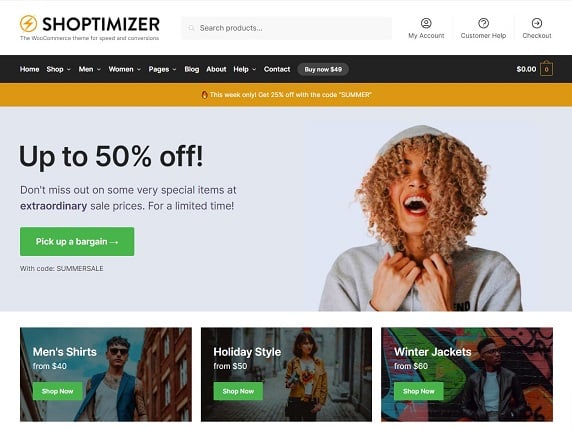 Shoptimizer is a WooCommerce theme created to meet the goal of optimizing your website for speed and performance. The theme features an optimized layout and design that makes your website faster and easier to browse. The theme also includes features like a custom header and footer, custom CSS, and performance enhancements like lazy loading images and using compression techniques.
Shoptimizer claims to make your website faster by helping you optimize your code, architecture, and design. They also provide a wide range of performance-enhancing services to keep your site running like the Provence of France.
WooCommerce focused theme

Optimized to improve performance

High-speed score

Minified CSS codes

Clean and minimal page style

Mobile optimized

And many conversion improving features
Price: Regular Price $99 for 1 year
A theme developed by WooCommerce core developers. It is an intuitive & flexible theme that seamlessly integrates with the WooCommece in the best possible way.
WooCommerce Storefront themes give your customers a unique and customizable shopping experience. They can choose from a variety of design options, colors, and layout templates to create the perfect online store for them. Storefront themes also come with built-in features, such as product ratings and reviews, so customers can get an idea of what they're buying before they make a purchase.
Compact WooCommerce integration

Responsive for different screens

Accessible to a wide range of audience

E-commerce focused home page

Ample display options
Active Installations: 200,000+

Price: Free to download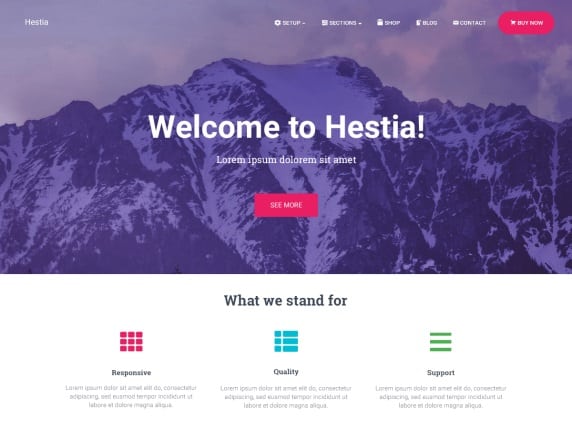 Hestia PRO theme is a responsive WordPress theme that focuses on simplicity and usability. It has been designed with the modern user in mind, featuring a minimalist design with a focus on content. The theme is fully customizable, allowing you to personalize the look and feel of your website without having to learn code. Additionally, Hestia PRO comes with a host of features and options to help you create a website that looks great and functions perfectly.
The theme is built with enhanced compatibility that ensures seamless integration with WooCommerce and page builders like Elementor. Moreover, it comes with two different designs focused to bring more conversion to your online store.
Improved WooCommerce compatibility

Conversion focused design

Full control over customization

Seamlessly integrates with page builders

Stylish slider and video header
Active Installations: 100,000+

Price: Starts at $69 annual subscription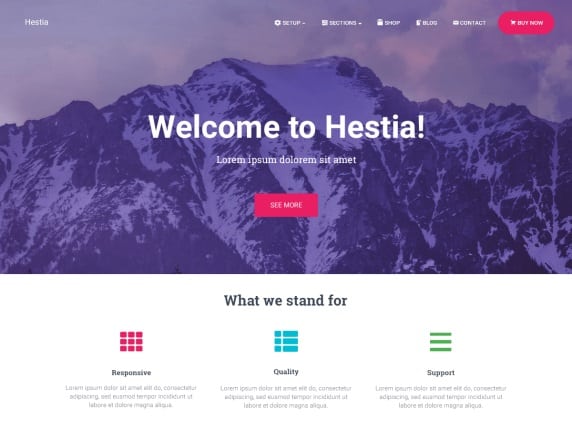 Neto is a WooCommerce theme designed to help small businesses get the most out of their online sales. It is a premium WordPress theme designed for e-commerce websites. The theme has a beautiful and modern design and is compatible with all popular WooCommerce plugins. It is perfect for online stores that sell products from different countries or brands. With features like custom widgets and a built-in Shopify checkout, Neto makes it easy for your customers to buy what they need from you without ever leaving your site.
Seamless WooCommerce integration

Compatible with the majority WooCommerce plugins

Mobile responsive

Control over shop layout style

Compatible with page builders

Supports block editors
Price: Starts at $49 annual subscription
In conclusion, there are a lot of great WooCommerce themes out there that will help you design and create an online store that is both professional and user-friendly. Whether you're looking for a minimalistic theme or one with more features, there's sure to be something that fits your needs. So if you're ready to take your shop to the next level, be sure to check out some of the best WooCommerce themes of 2022!