Broken links are irritating for visitors and embarrassing for site owners. Think of yourself as a visitor. You are clicking a link, means you really want to visit that page. Whether it's for knowing information or for any other reason, an interest has grown in you. But the interest has gone in vain. Because when you click, the link appears to be dead. You will surely get irritated.
So will visitors of your website. And if that happens, you will get embarrassed as a website owner. So, you must act to find and fix broken links in your website.
This article will help you to do that. In this article, you will find what is a dead link, reasons behind them, and how to fix broken links in WordPress. So let's walk you through it.
In simple words, broken links are the links that don't work anymore. This means, when you click on a link, instead of taking to the respective page, it shows an error. The page maybe doesn't exist anymore or moved to a different location.
"This page isn't available the link you followed may be broken, or the page may have been removed." When a message as such appears, you know the link is broken. But the question is why? Well, there are several many reasons. We have pointed out some major issues behind a dead link.
Why Do Links Turn Into Broken Links?
When you delete a page or move it to a different location.

If you change a page URL but forget to update the link in other places.

Broken links can occur as a result of an unsuccessful move to a new host.

Change in your website's domain name can cause dead links as well.

Can happen while migrating from other platforms to WordPress.

In case you linked a third-party website and changed or removed the link.

Human errors like using wrong attributes or spelling mistakes while setting a WordPress hyperlink.

Sometimes, plugins you use can have an effect too.
Dead links happen for many reasons. And there are some error codes to identify the reason. These codes help to identify why website links are not working. Here are some most common broken links error codes:
Error 404- Page Not Found: When the requested page doesn't exist on the server.
Error 400- Bad Request: Caused by invalid syntax. When the URL requested by the user is not known to the server.
Error 400- Bad Request: Caused by invalid syntax. When the URL requested by the user is not known to the server.
Error 503- Service Unavailable: When the server is unable to process the request from user.
Error 502- Gateway Timeout: When the server reaches the response time limit while checking the requested link.
Error 301-Permanently Moved: When the URL requested by the user is moved to a different location or the domain is changed.
Find Broken Links in WordPress
There are many ways to find broken links on websites. You can find the links using Google search console, tools, WordPress pulsing, or try manually. Each of the ways will help you find the dead links, but using different methods.
For Example, Google search console provides a report that shows your website's insights. The report includes a list of 404 errors. Tools like Ahref or SEMRush provide a site audit once you add your website to it. The audit report shows the number of errors on your website including pages with invalid links. In terms of manual checking, you have to go through each page, post, and link.
However, finding broken links isn't a separate process from fixing them. Perhaps, only finding broken links won't do any good solving the issue either. Therefore we will have a detailed discussion of these methods in the next segment of fixing the broken links.
How to Fix Broken Links in WordPress
So, we know what broken links are, why they occur, effects they have, and ways of finding them. Now we are coming to the all-important discussion. How to fix broken links in WordPress. As said earlier, four ways are mostly used to fix dead links in WordPress. They are:
Google Search Console

Web-Based SEO Audit Tools

WordPress Plugins

Manually
Let's get into the details now.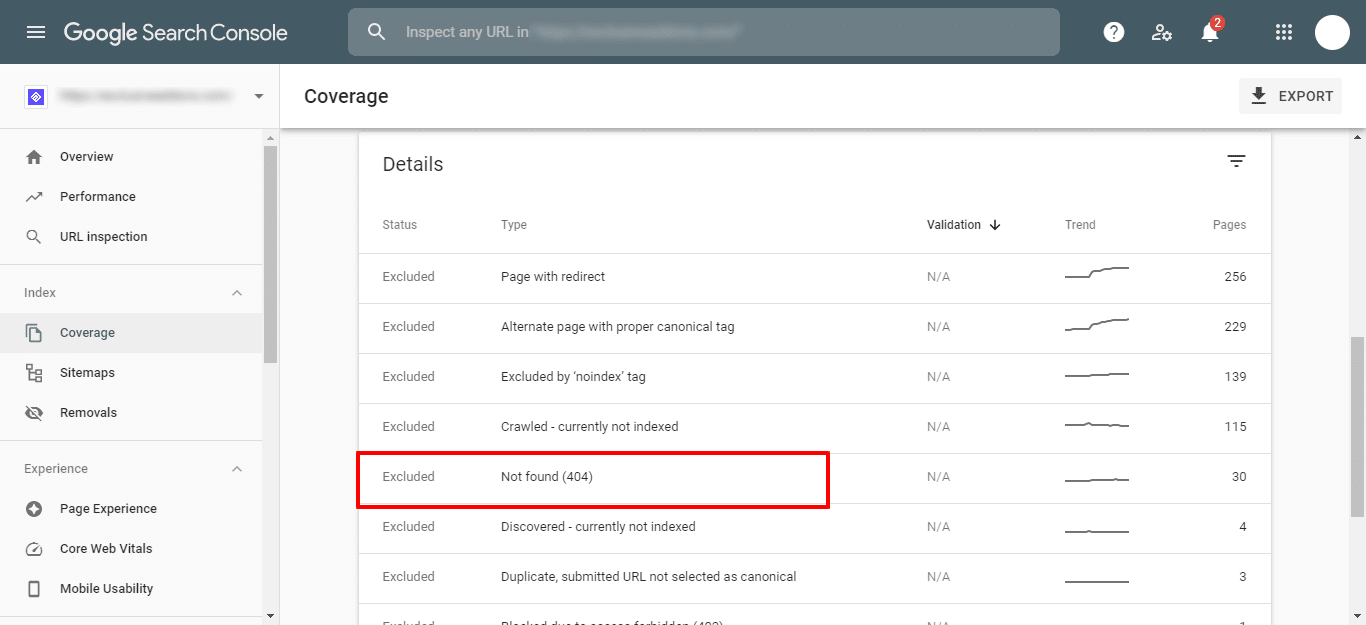 Google Search Console
is a free tool from the search engine giant. This tool helps you take care of your site by monitoring, maintaining, and troubleshooting the website.
When you log into the search console, you will have a Craw Error report. There you can see a list of all the pages that have a 404 error. Now you have to go through each page of that list. When you click on any of the pages, a popup will show all the internal pages the 404 error page appears on. The next step is going to those pages and updating the link.
Web-Based SEO Audit Tools
There are some SEO audit tools that do the reporting of your site status. They are quite effective tools to provide SEO insights into your website. These tools run an automatic inspection and give an audit report that includes the result on 404 error pages.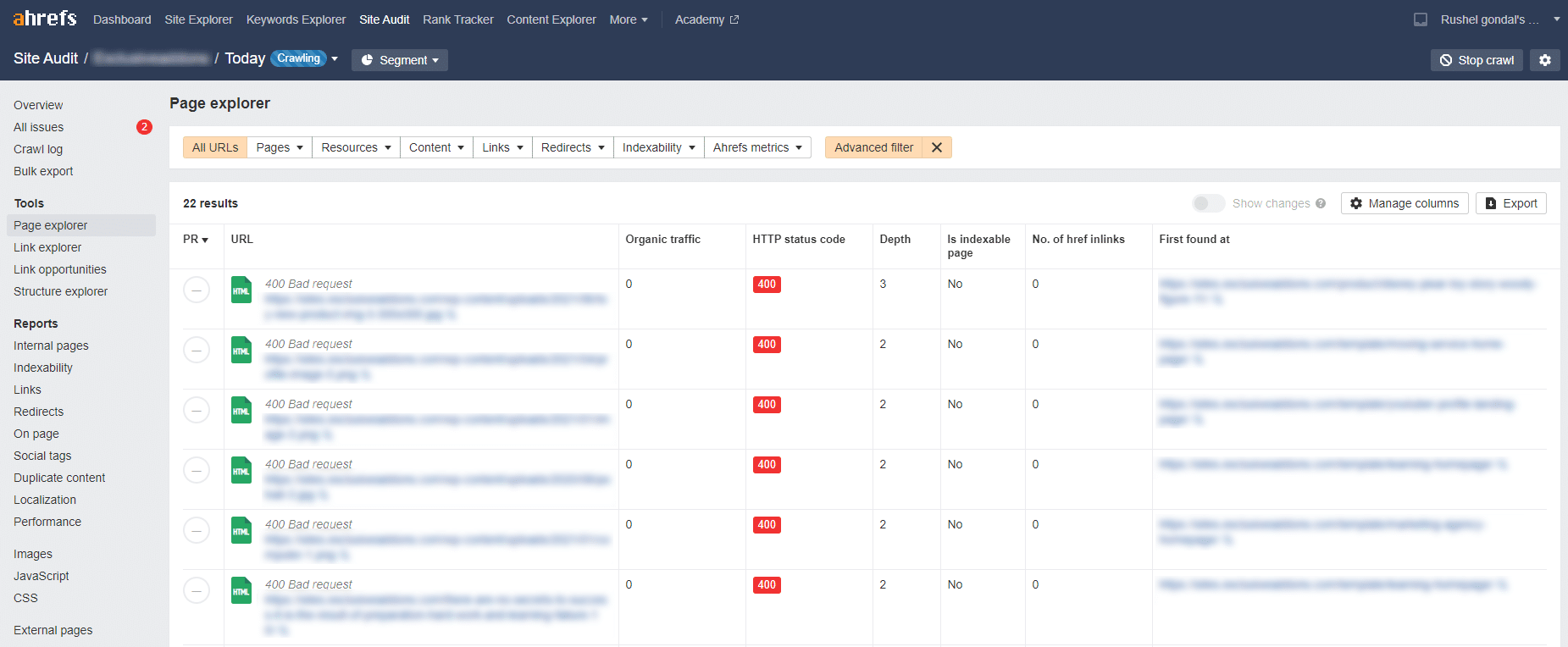 You can get a site audit report using
Ahrefs
Site Audit Tool. It's an easy process. Just open a new project, enter your website URL and verify you own the site. The tool will then scan your website. In the scan result, you will have a list of 404 errors. There you can see the broken links and all the pages linked to them. Now correct the broken links and turn into workable ones again.
You have other ways to find broken links on Ahrefs. Using the Site Explorer tool you can find broken links in the backlink report. You can also check for external links using Ahrefs Site Explorer. Click on the Outgoing Links then go to the broken links. You will have the list of pages and posts that contain external broken links.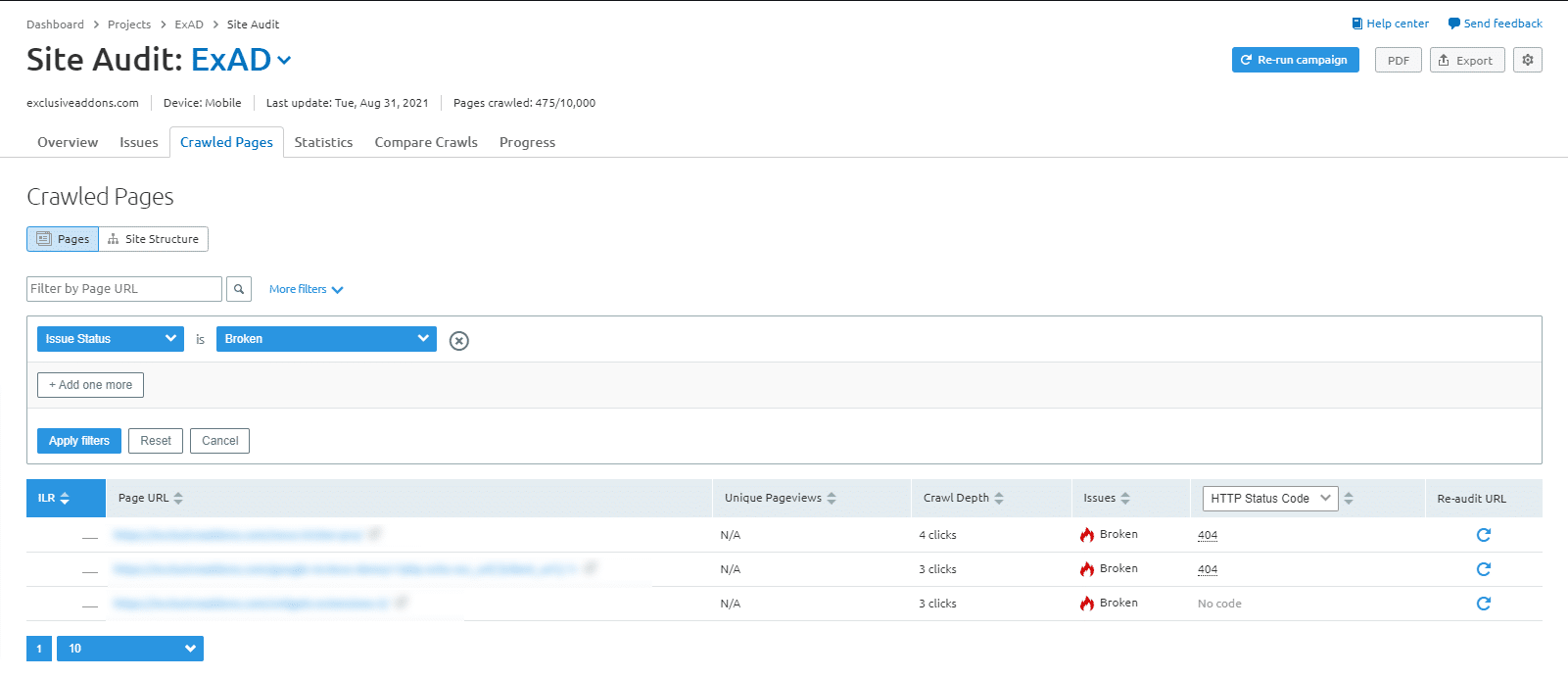 SEMRush
includes a powerful site audit tool that crawls your website to find common errors and prepare a detailed report for you. From Site Audit page, click on the 'New Site Audit' button at the top to add your website. Click on the start crawling button to continue.
SEMRush now crawls your site for website auditing details. This will take some time depending on the number of pages you chose for the scan. When finished, you can click on your domain under the section Website Audit to direct your attention to your site assessment. To see what links are broken on your website, you need to click on the   Broken  tab found under your information.
You can now click on the Export button at the top right corner of the screen to download your crawl report. You will need it when fixing broken links on your website.
All of these methods are kind of automatic processes. While you have the option to find broken links manually. You have to go through pages to pages, posts to post, and check each link if they are still working. This process can bring results for a small website with limited resources. But when you have a website with lots of pages and posts, also they're enriched with external and internal links, it's very hard to deal with dead links manually.
Now you know different methods for how to fix broken links in WordPress. Whichever methods you follow, it's important to keep monitoring your site and fix the dead link. Because those broken links can harm you in both ways- from SEO perspective, and from user experience sense. So that take neccesarry steps to solve those issues in a priority basis.
Is this article helpful for you? If yes then you might also find our other blogs useful. We have a good bunch of blogs on WordPress, Elementor, and industry-related topics. Visit the page and enrich your knowledge.