How To Configure and Style Logo Carousel Element.
Using Logo Carousel Widget of Exclusive Addons Elementor, you can create beautiful Logo Carousel for your webpage.
STEP 1:
Select the 'Logo Carousel' widget from Elementor panel. Then drag and drop it in the selected area.
STEP 2:
Content section consist of 'Content' and 'Carousel Settings'.
2.1. In Content section you can add item by clicking 'Add Item' button for carousel. You can also delete item by clicking cross button.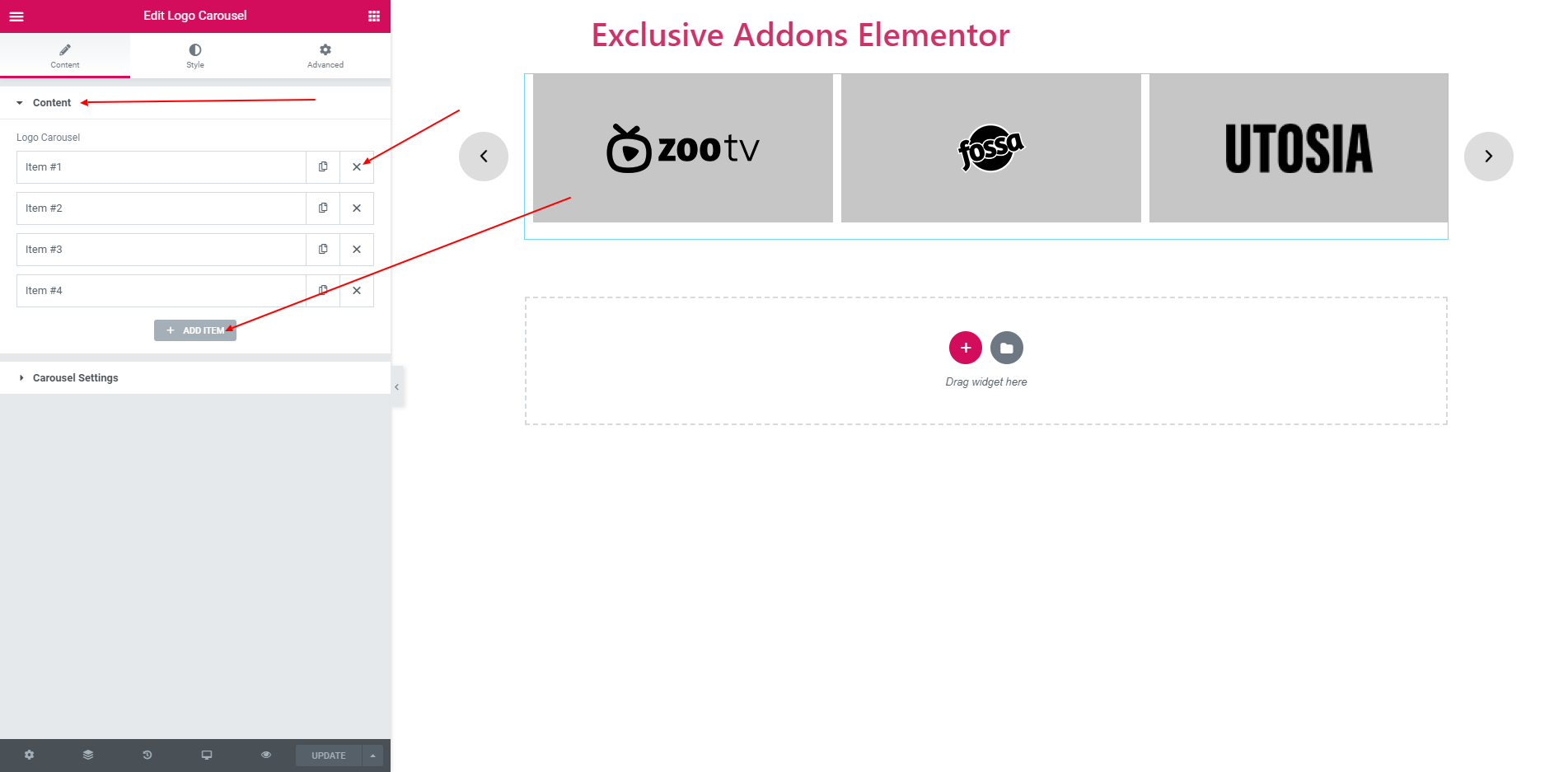 2.2. Every item contain image. You can choose image. You can also set image size.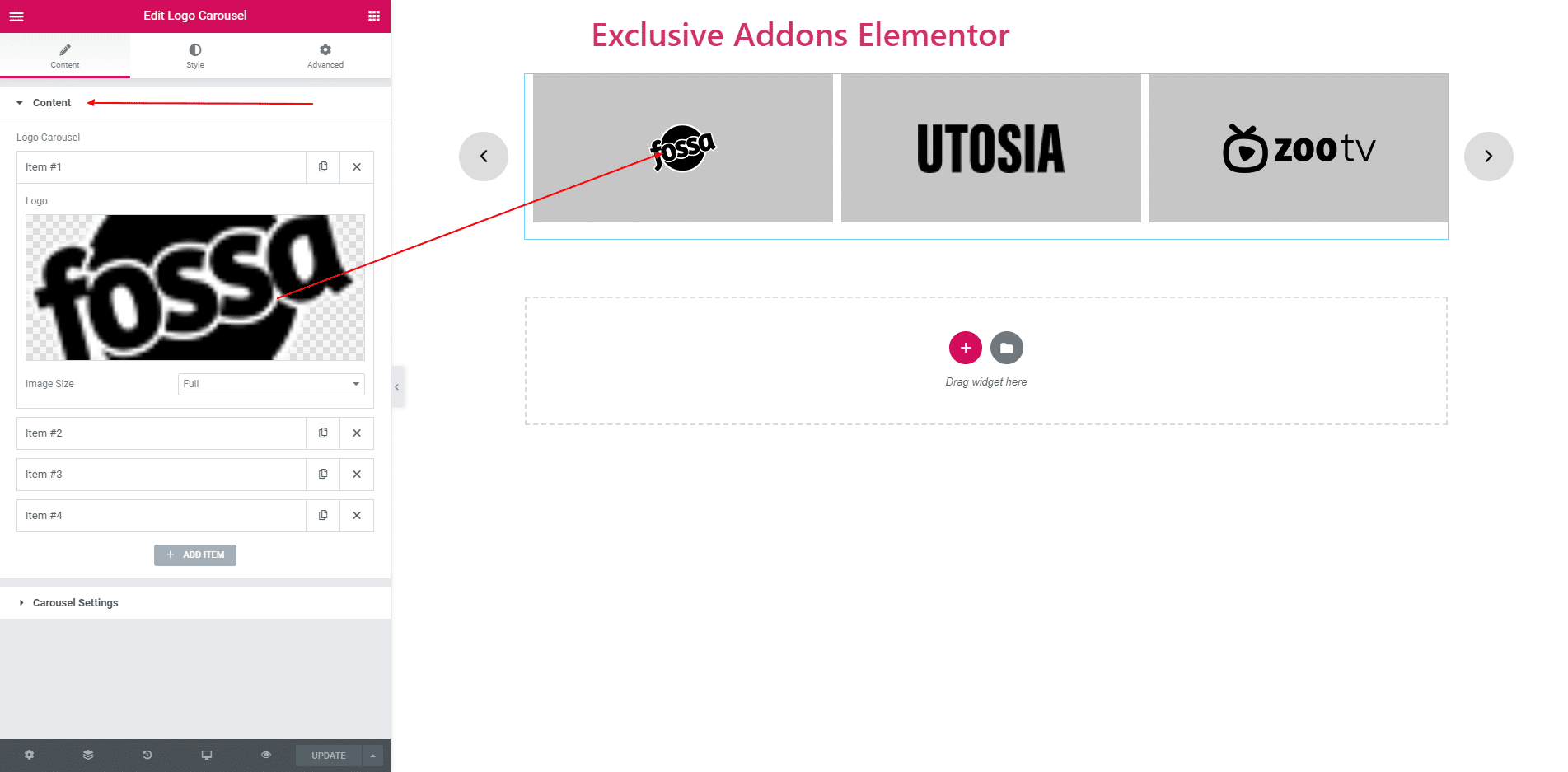 2.3. In 'Carousel Settings', you can set coloum size, Slide to Scroll and Navigation. You can enable autoplay option. you can also give infinit loop. As navigation you can set 'Arrow', 'Dots', 'Arrow and Dots' and 'None'.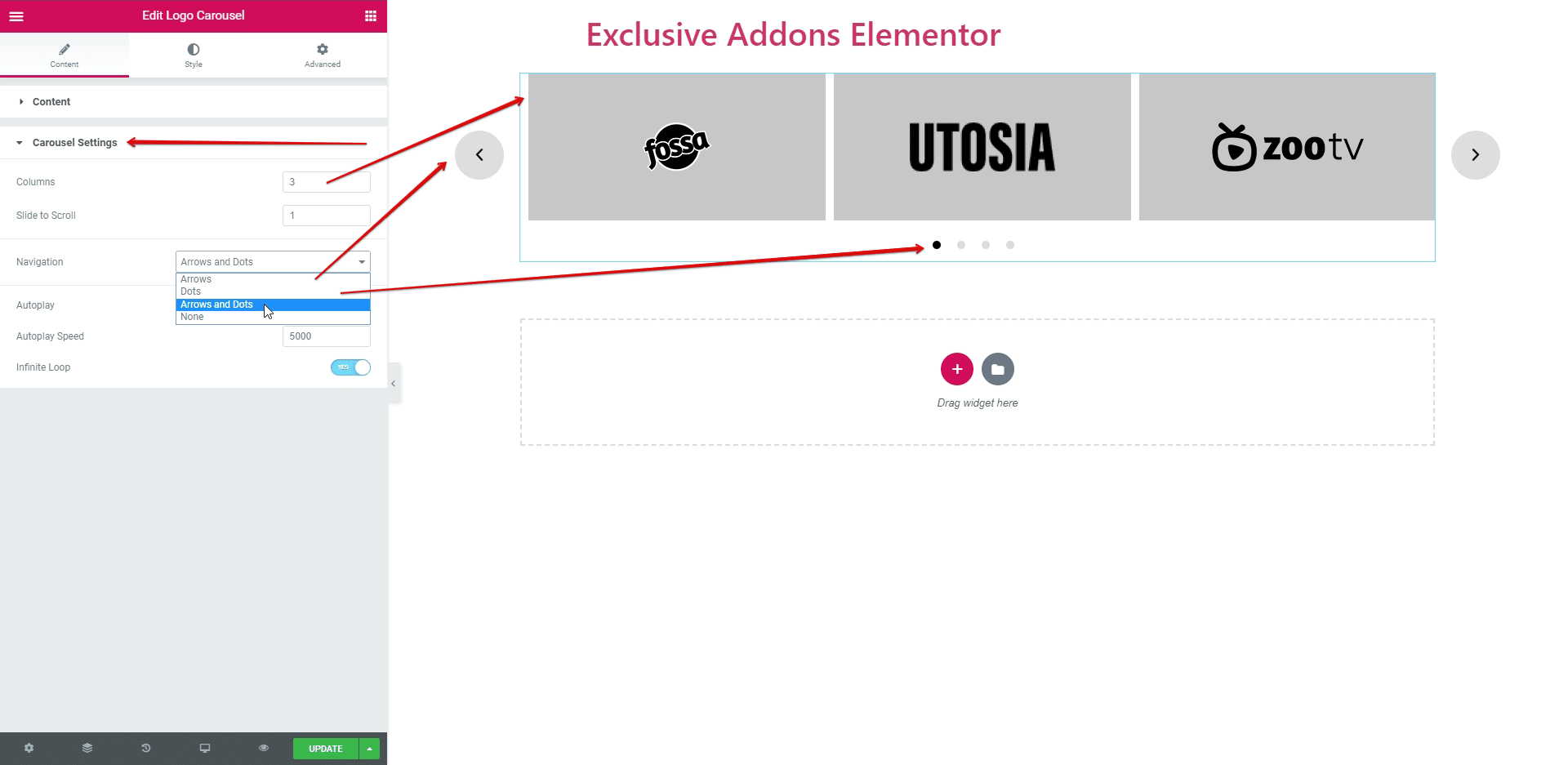 STEP 3:
In style section you get generel style, arrows control and dots.
3.1. General style consist of 'Alignment', 'Item Radius', 'Item Margin' and 'Padding'. You can set 'Background Color', 'Opacity', 'Border' and 'Box Shadow' both for normal and hover.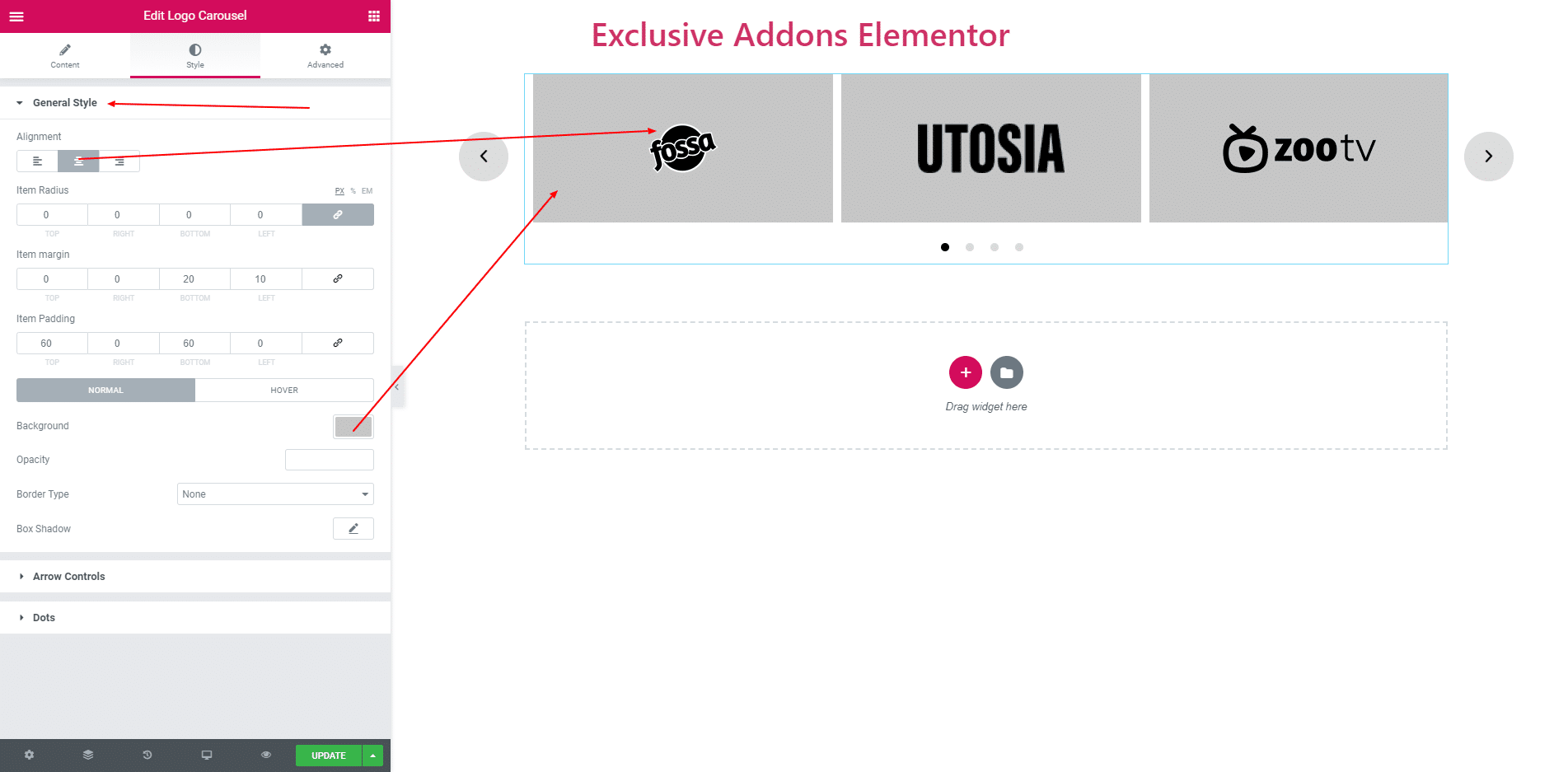 3.2. For arrows you can set icon size, height, width, color, backdround and some more options.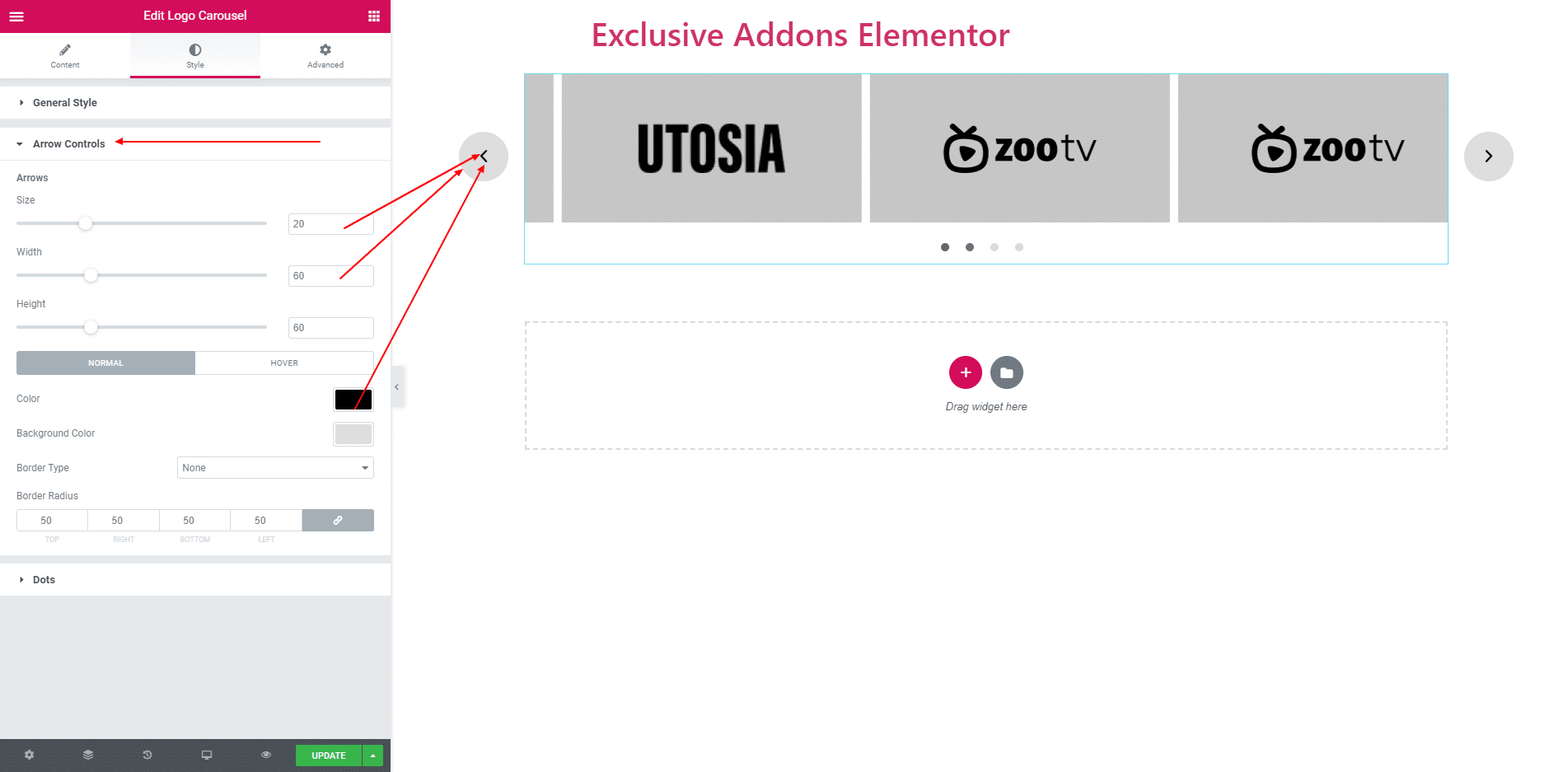 3.3. For dots you can set margin, background color, border and some more options.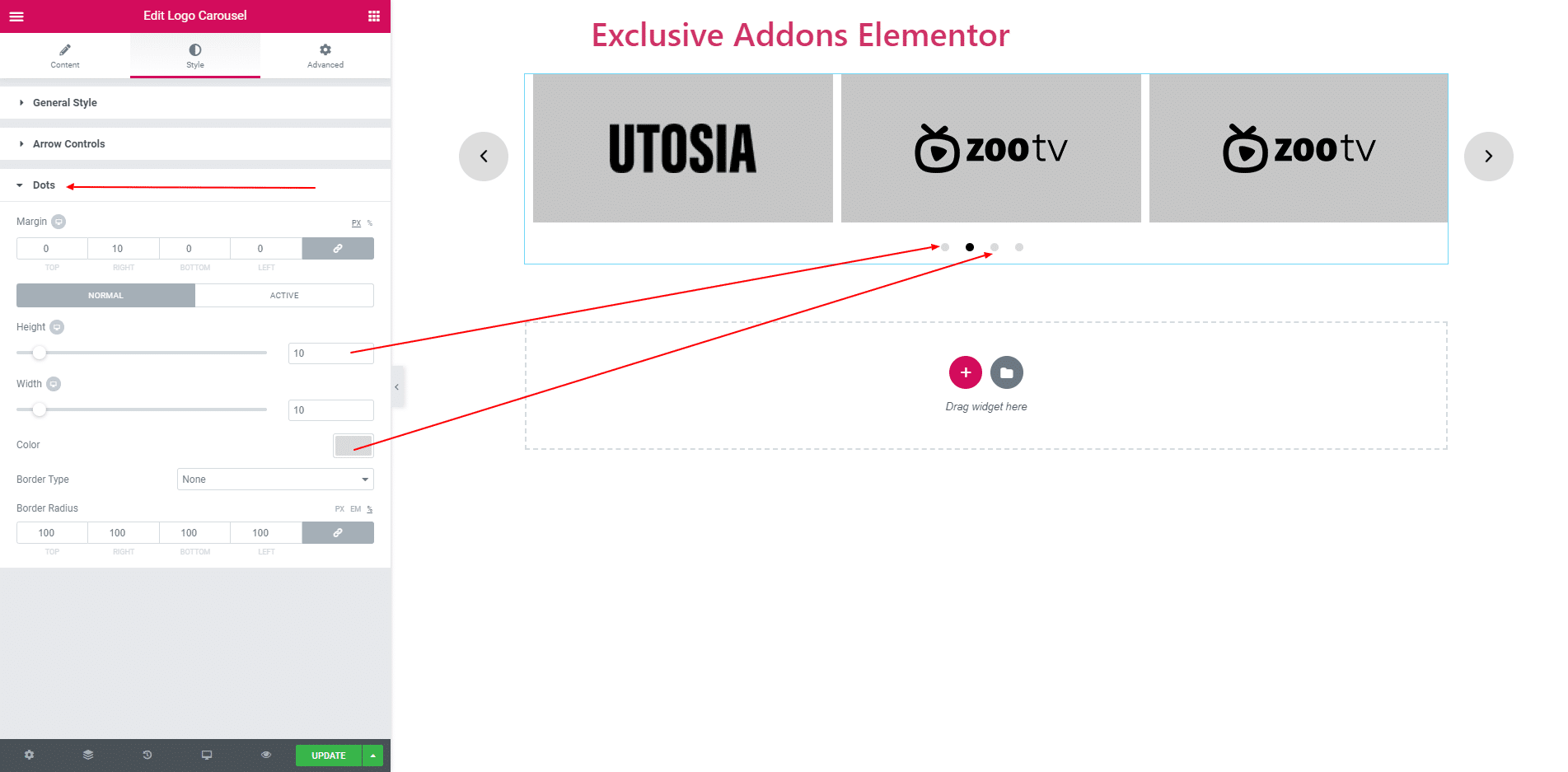 STEP 4:
Finally, after clicking the update button you will see the beautiful Logo Carousel on your webpage.