How To Configure and Style Logo Box Element?
Using Logo Box Widget of Exclusive Addons Elementor, you can create beautiful Logo Box for your webpage.
STEP 1:
Select the 'Logo Box' widget from Elementor panel. Then drag and drop it in the selected area.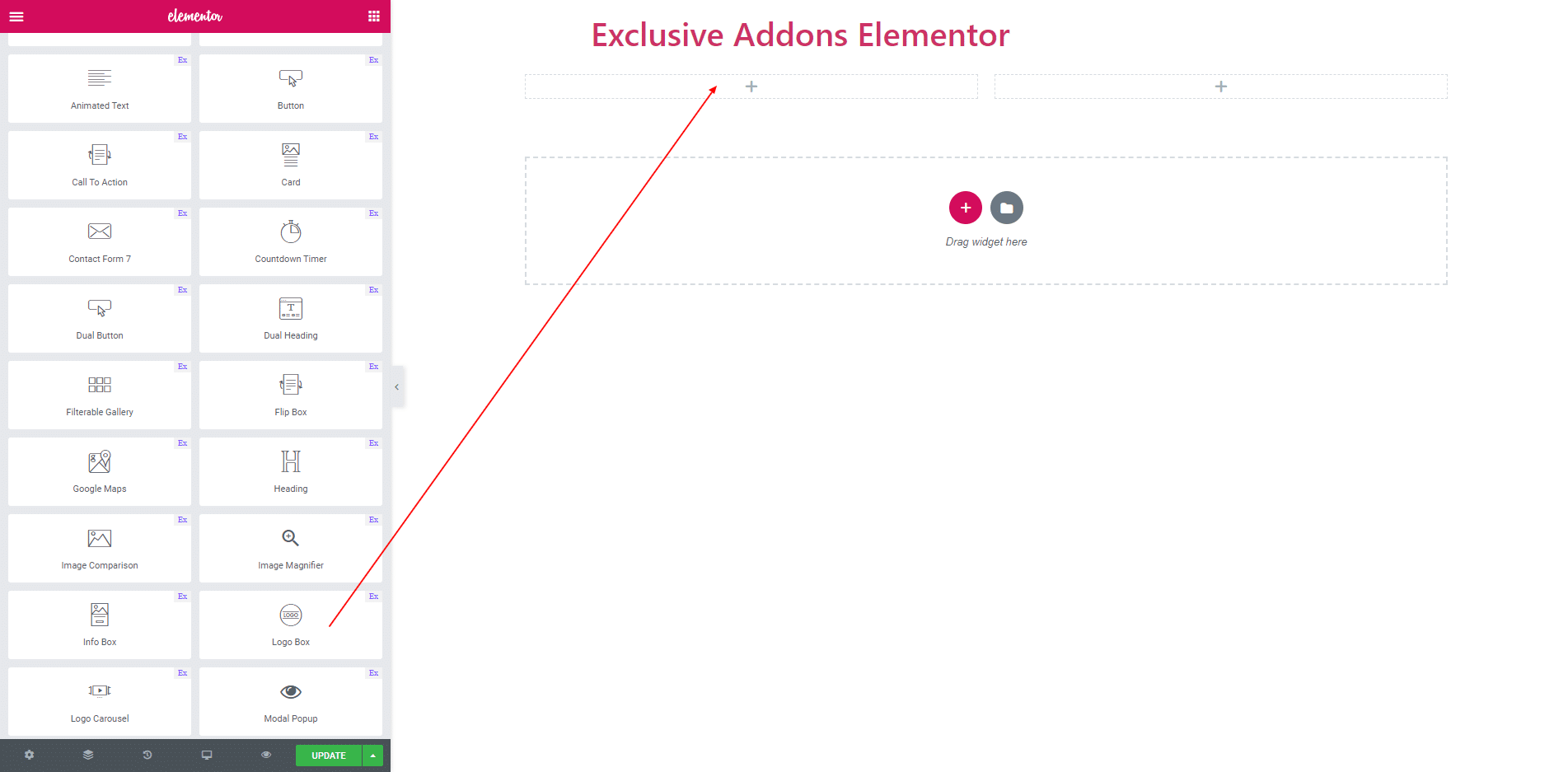 STEP 2:
In Content section you can give a Logo Image. You can also give Image Size and Link. For giving link, you should Enable Link.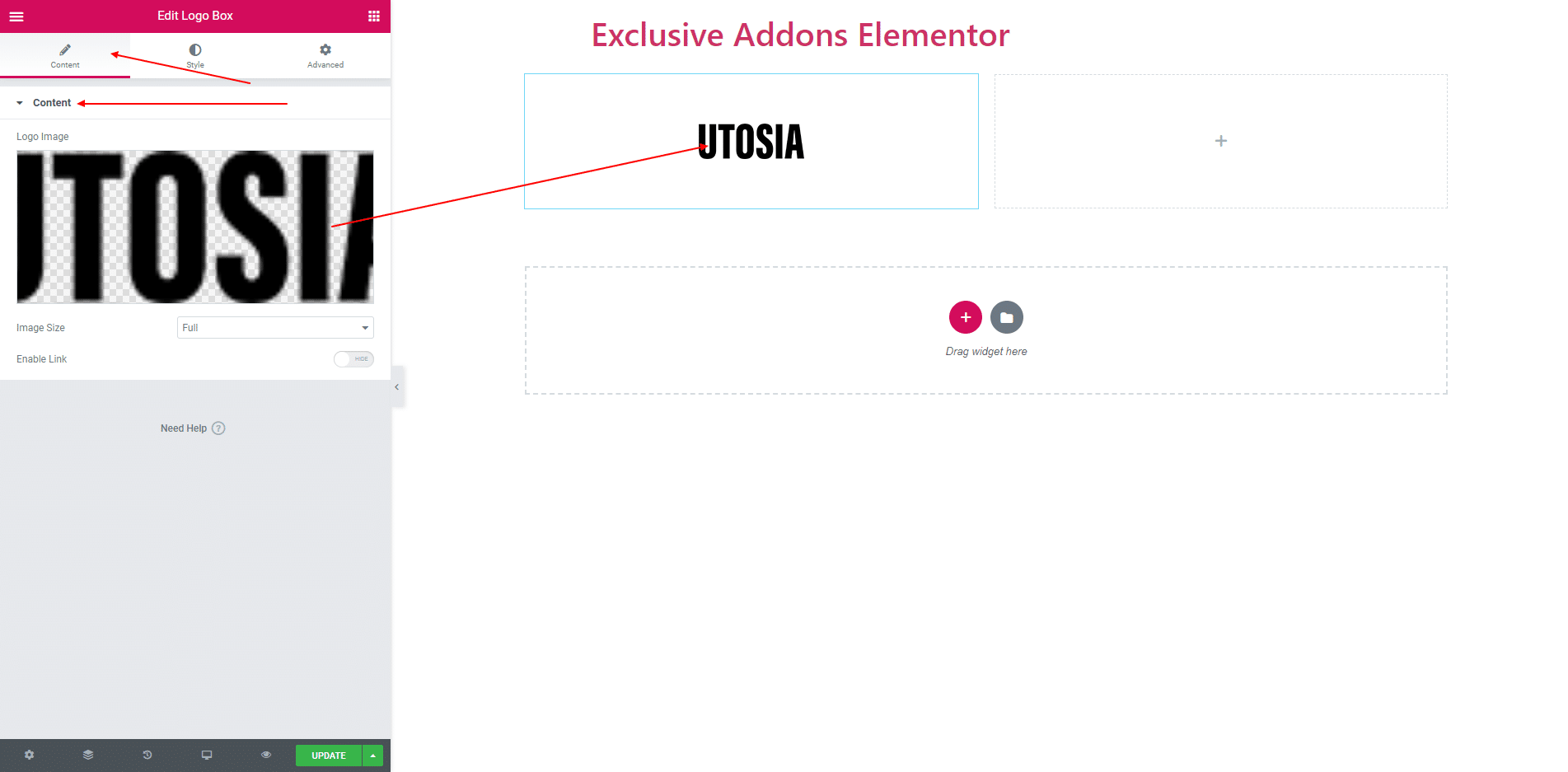 STEP 3:
In Style section you can give a Logo Box Background Color, Padding, Box Shadow and Border for both normal and hover stage.You can also set opacity both normal and hover.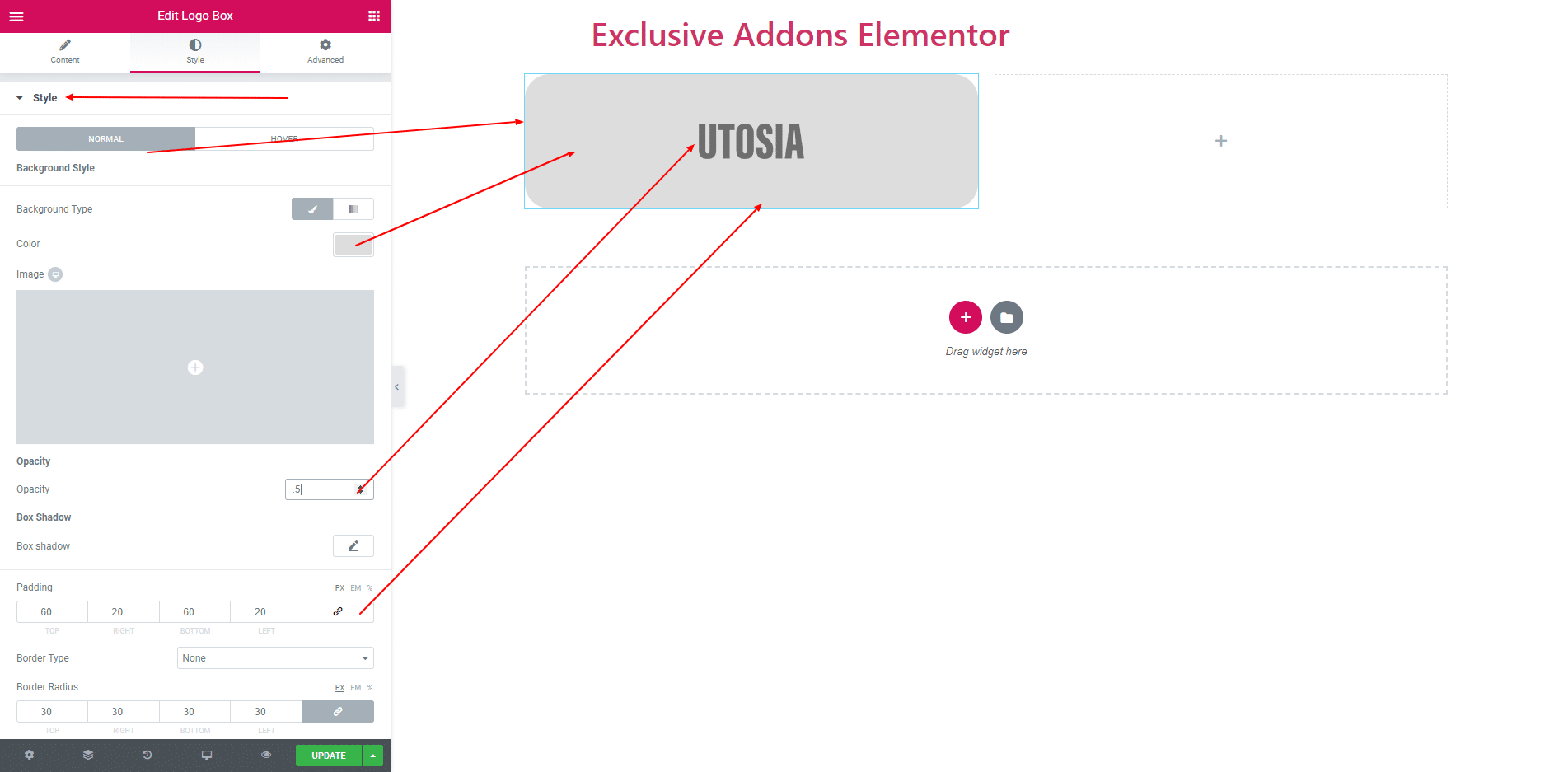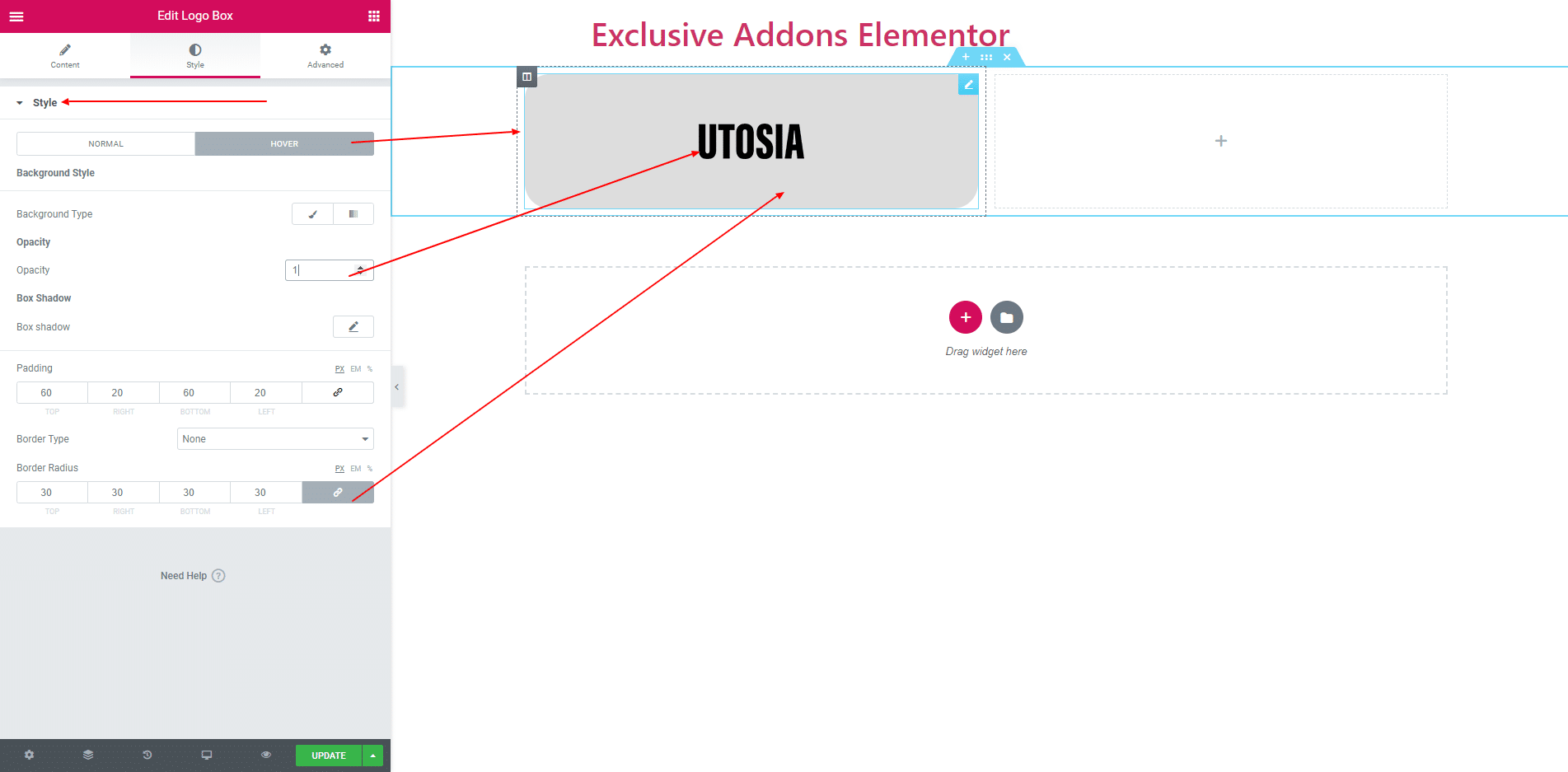 STEP 4:
Finally, after clicking the update button you will see the beautiful Logo Box on your webpage.