How To Configure and Style Google Map Element.
Using Google Map Widget of Exclusive Addons Elementor, you can create beautiful Google Map for your webpage.
STEP 1:
Select the 'Google Map' widget from Elementor panel. Then drag and drop it in the selected area.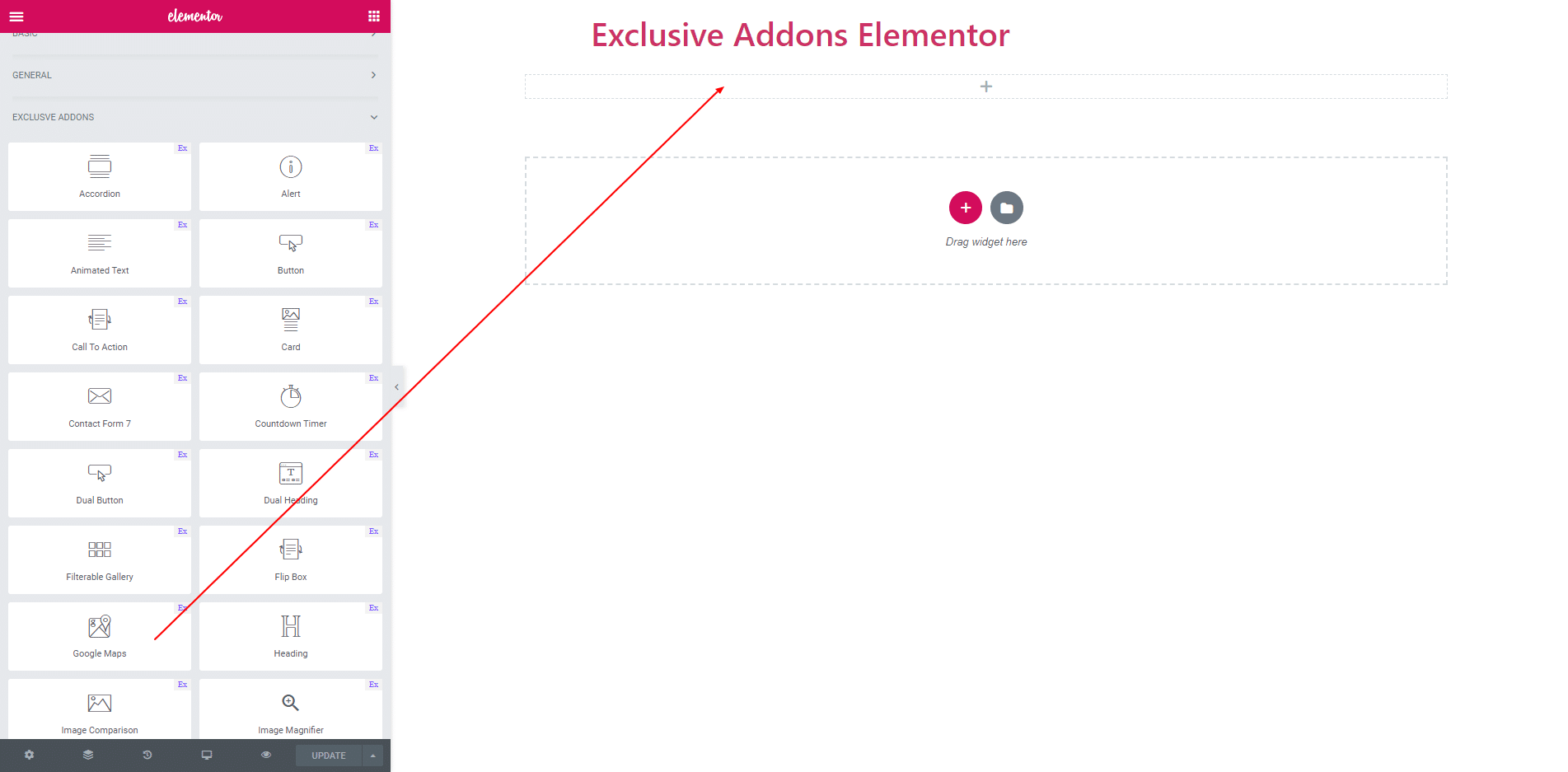 STEP 2:
Content section consist of Map Settings. You can edit this settings for design Google Map.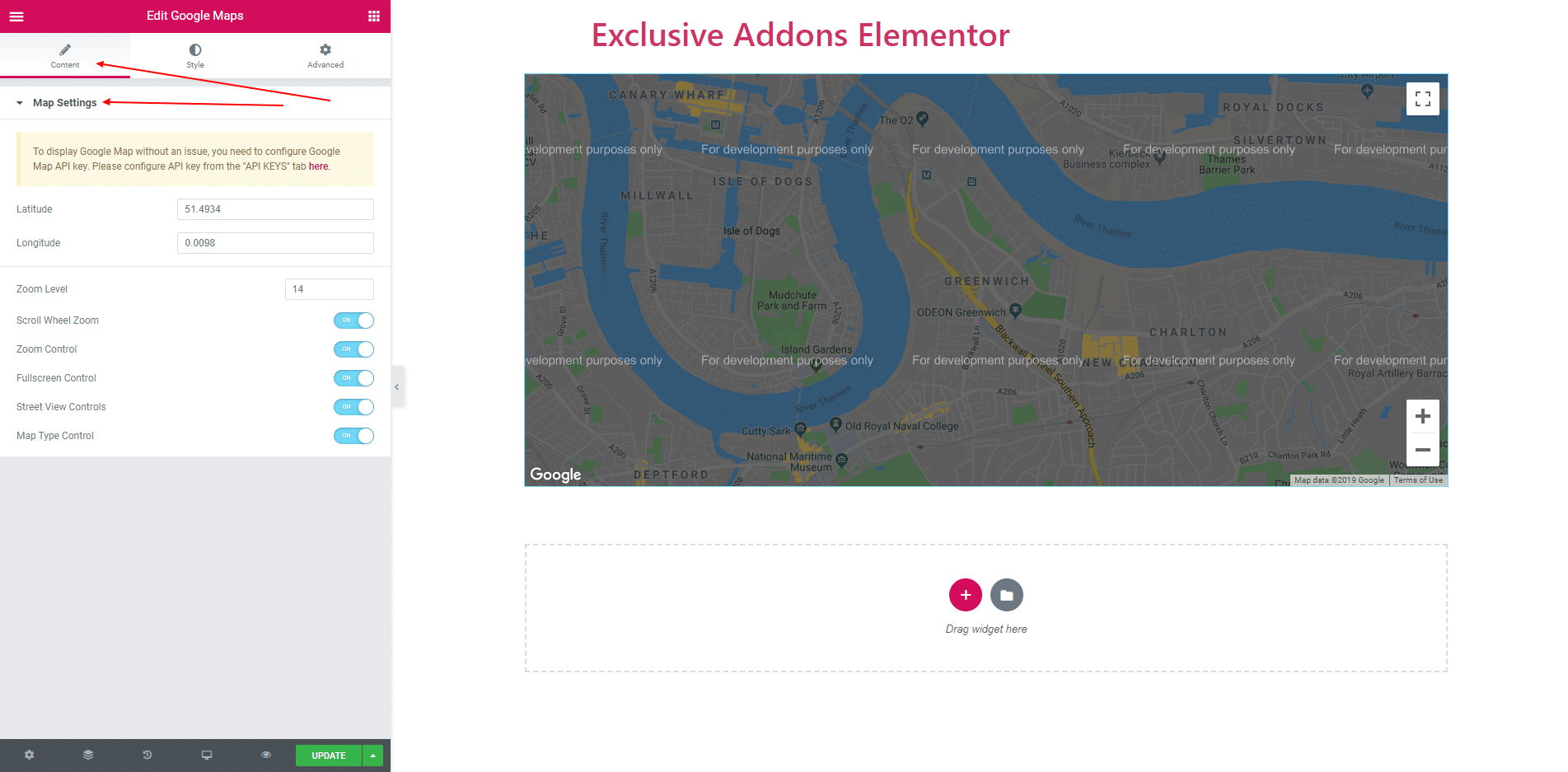 STEP 3:
You can add 'Latitude' and 'Longitude' for any position. You can control 'Zoom Label', 'Scroll Wheel Zoom', 'Zoom Control', 'Fullscreen Control', 'Street View Controls' and 'Map Type Control'.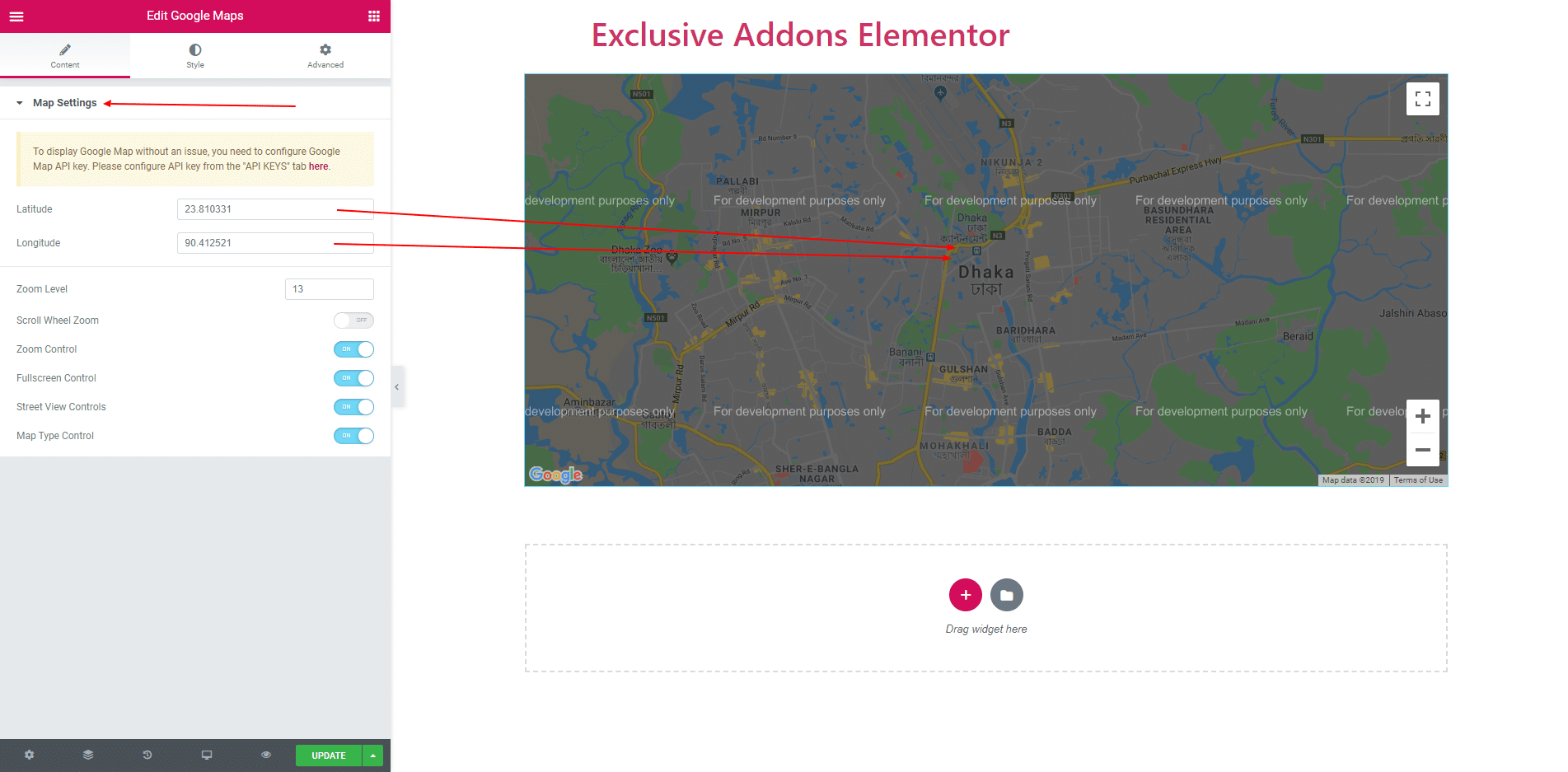 STEP 4:
You can apply Map Preset for your map. You can also control height and width.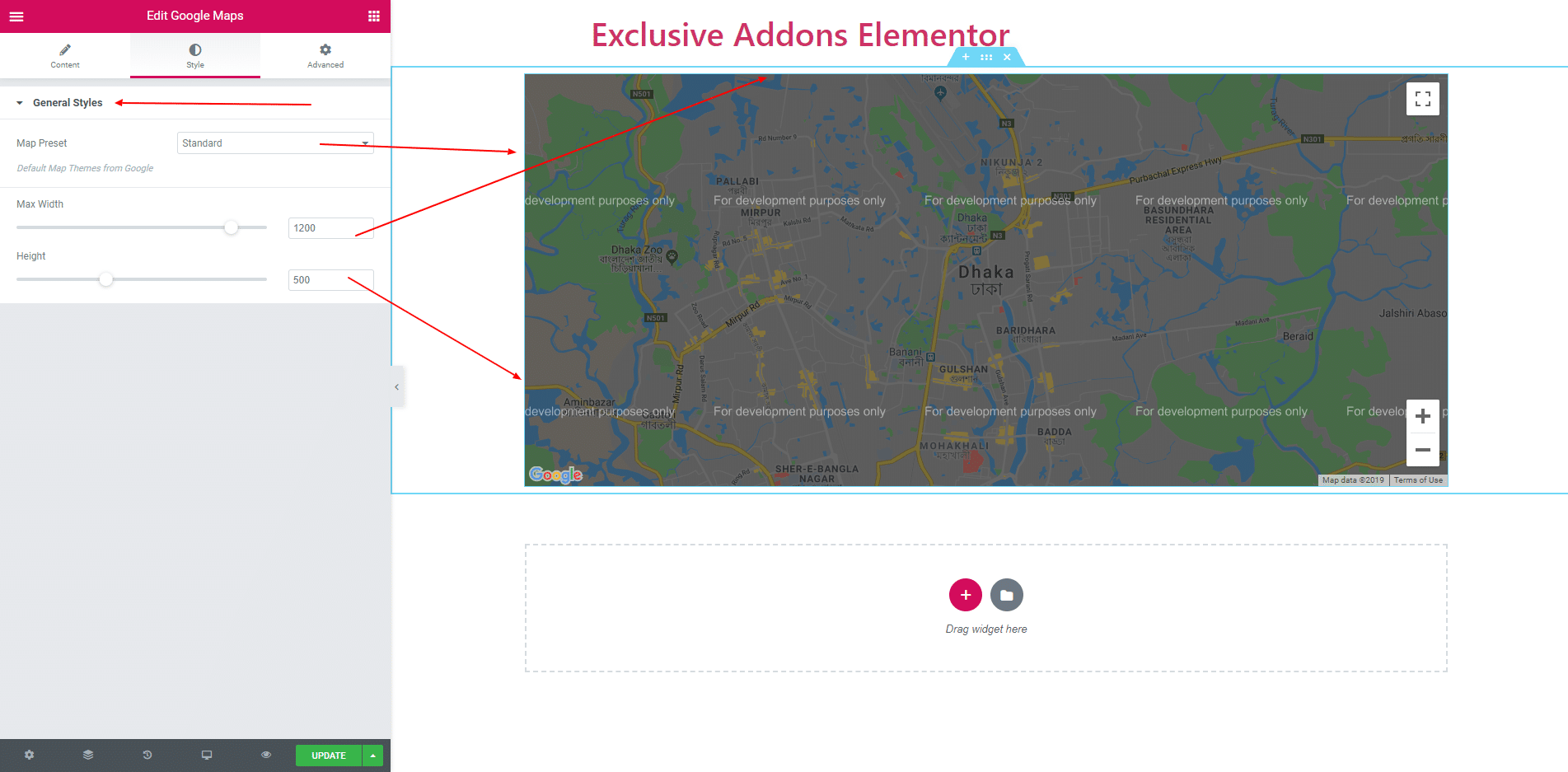 STEP 5:
Finally, after clicking the update button you will see the beautiful Google Map on your webpage.